Welcome back to another Five Things Friday! Last week, I got to spend a morning shopping at the New Balance Flex Space in Sport Chek at their Milton location. Come read about my first impressions and my 5 favourite pieces!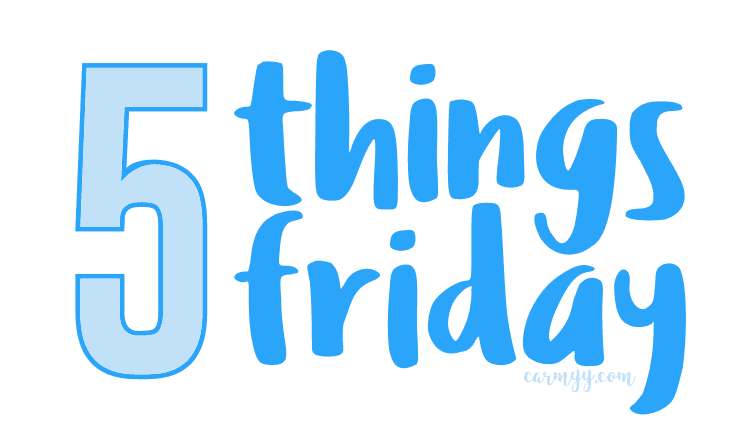 This post is sponsored by New Balance Canada as part of the New Balance Women's Only Flex Spaces by Sport Chek. In exchange for this post, I have received perks in the form of products and/or compensation. All opinions on this blog are my own.
Featured in 18 locations nationwide, the New Balance Women's Only spaces serve up some serious sweat style envy. New Balance describes the space as being "rooted in New Balance's notable running heritage and is elevated with inspiring Lifestyle and Performance imagery that speaks directly to the Metropolitan Female Athlete." The space is a one stop shop as it has everything you need to outfit your busy life from technical fitness gear to cute athleisure to get you to and from your destination.
My first impression of the space was that it had pretty much everything I would look for in my wardrobe rotation: cute bras, gear made to withstand sweat, and all the cozy throw overs. I was also totally digging the patterns they had (I am huge sucker for polka dots!) and figure flattering cuts like their high waisted tights.
Heather was there bright and early (yes, 10AM to me is early folks!) and walked me through the space, giving me the run down on their new line and was pretty much my personal stylist. After a while of me trying to figure out if I could just purchase one of everything, we narrowed it down to 5 items!
1. Keyhole Tank
I love the cute keyhole detail in the back as I have 101 strappy bras that just need to see the light of day! I loved the feel of the dri-fit and when I put it on, I pretty much refused to take it off.
2. Layer Tank
One reason why I love wearing tees to work out in is because I hate how certain tanks don't provide me with enough chest coverage or doesn't cover the front of my bra properly. However, this high neck line on this Layer Tank solves that problem is a flash. The Layer Tank has a higher neckline and a longer, curved hem which is perfect for activities that involve a lot of bending such as yoga or lifting.
3. In Transit Full Zip Jacket
This zip up is so freaking cozy. The space dye knit fabric is sooooo soft to touch! I didn't believe it was for working out in at first because it was just that soft. It feels thick and cozy but it's made with NB dry technology to quickly wick the sweat away. It has one of my favourite features: thumb holes and their pockets have zippers on them so you don't have to worry about anything falling out of it. The back also has two cute mesh stripes with I think helps it stand out from other zip up designs.
4. Sport Style Pants
You know I'm a huge sucker for joggers/sweatpants. These joggers come in the two colours pictured above and the second I saw them, I knew I'd have to have them. Their pockets have zippers. Zippers. And they're real pocket sizes and not that fake girl pocket bullshit that we have the deal with in our pants. They're made with a soft and warm fleece which makes it perfect for this weird spring transition period – perfect to throw on before or after a workout.
5. Fresh Foam Zante
Heather has trained and run in two marathons with these bad boys so when she recommended that I give them a go, I was all for it. I love how sleek they look too with the black and white (while I love neon, I really think the trend needs to come down a notch at the moment). I love that these shoes could double as casual everyday shoes as the colour doesn't draw attention away from your outfit and isn't too in your face if your workplace allows for casual wear like mine does.
Let's Chat! What do you think of the pieces I've picked? Are you an athleisure fan? 
Other places to connect with me
Instagram: @runcarmyrun @curiouslychasing @carmyshungry
Twitter: https://twitter.com/runcarmyrun
Facebook: http://www.facebook.com/carmyycom
Email: [email protected]
Vlogs/Recipe Videos: Youtube