The other day I was just sitting at home blogging when H and I decided to head out to Panera Bread for lunch. After we left, we decided well what the hell, let's go to Buffalo (how my mind went from Panera Bread to Buffalo I still don't know) so we looped around the block and grabbed our passports! The two of us were literally in Roots sweats, running shoes, without make up (me), and had nothing with us but our wallet and passport.
It was a bit rainy when we headed off towards the border but that did not deter us (mainly me). We had no plan so while driving there, I was in charge of figuring out what to see and do. And here's what  we did with 7 hours in Buffalo!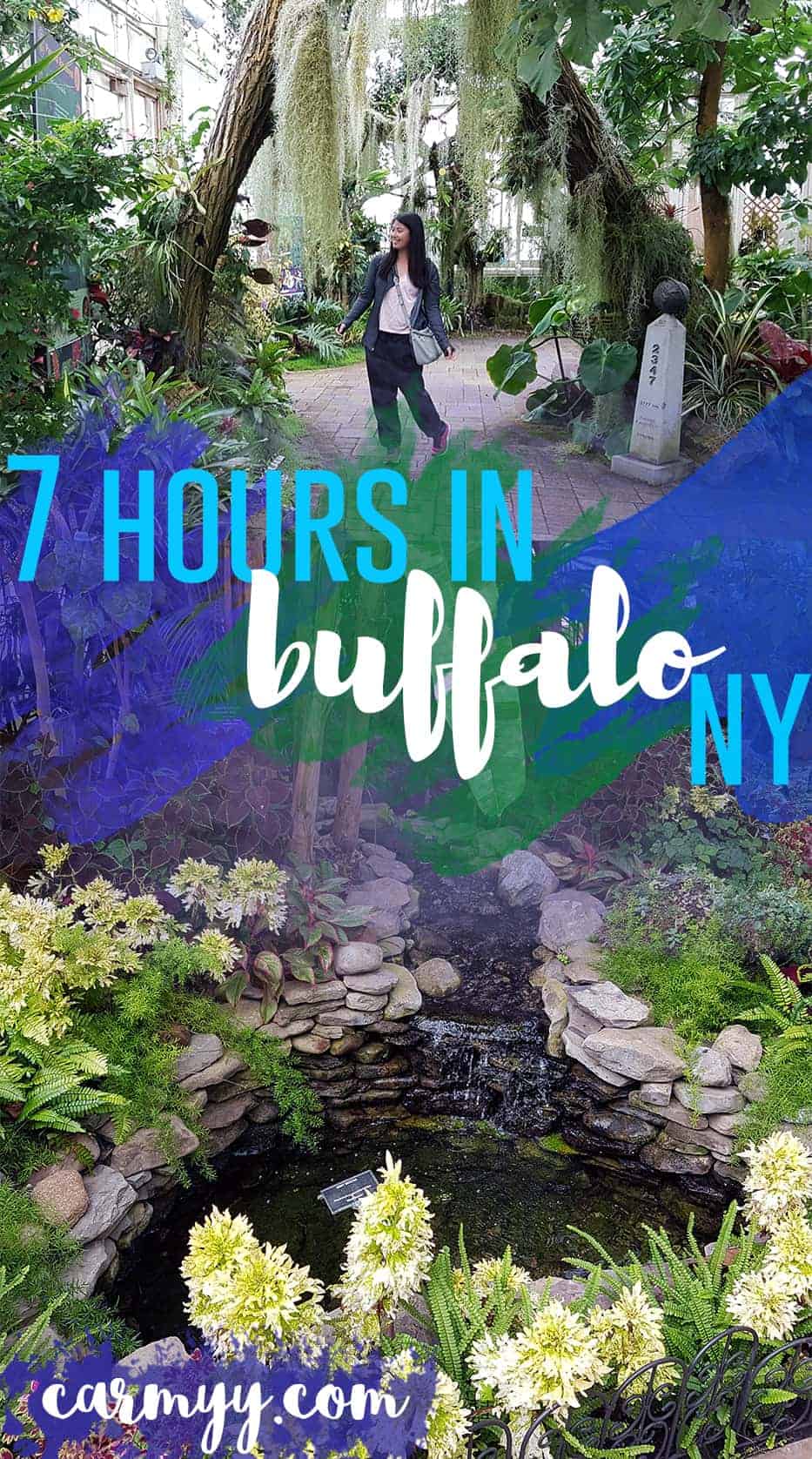 7 Hours in Buffalo
The drive wasn't too bad – it took us around two hours to get to Buffalo but I'm bias. Most of the ride, I spent singing along to the radio and not driving. This photo I snapped while waiting at the border pretty much sums up how H felt about driving the whole way. (He did smile in the other shots but this was my favourite hahaha)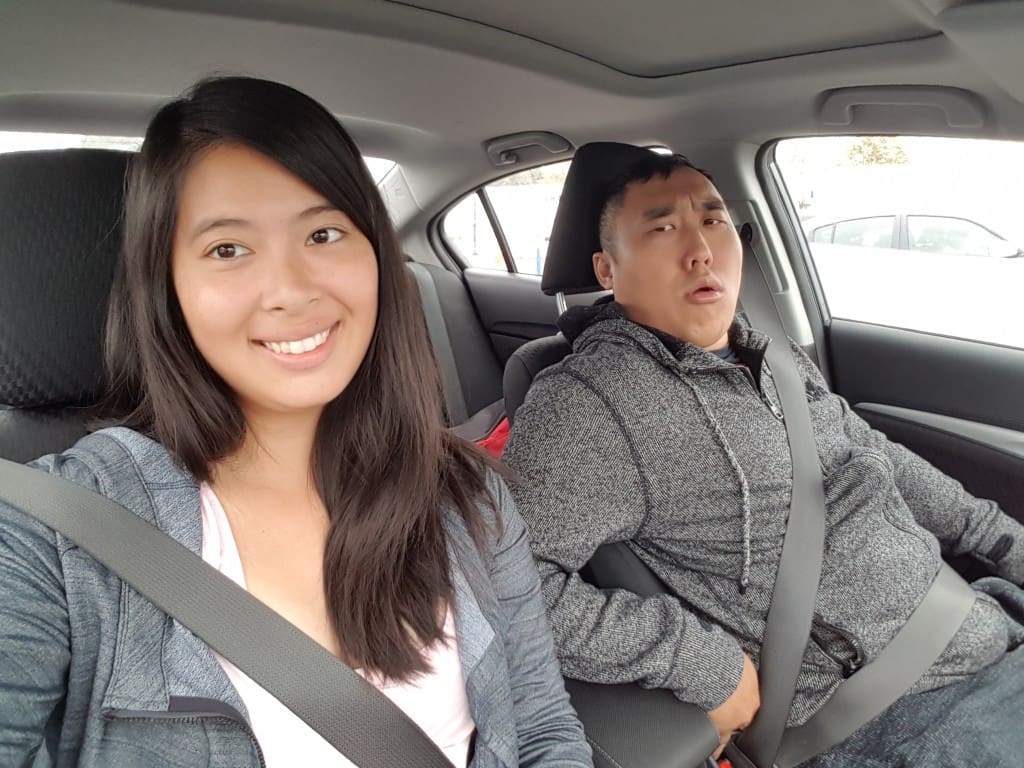 We headed over to the Botanical Garden first. As y'all know, I love being in nature but with the rain and the lack of proper clothes, things like hiking and going on a run were out of the question so the Botanical Garden it was! I loved seeing all the fun plants, especially the cacti and succulents exhibit. I have always wanted to grow my own as they don't require too much watering and upkeep.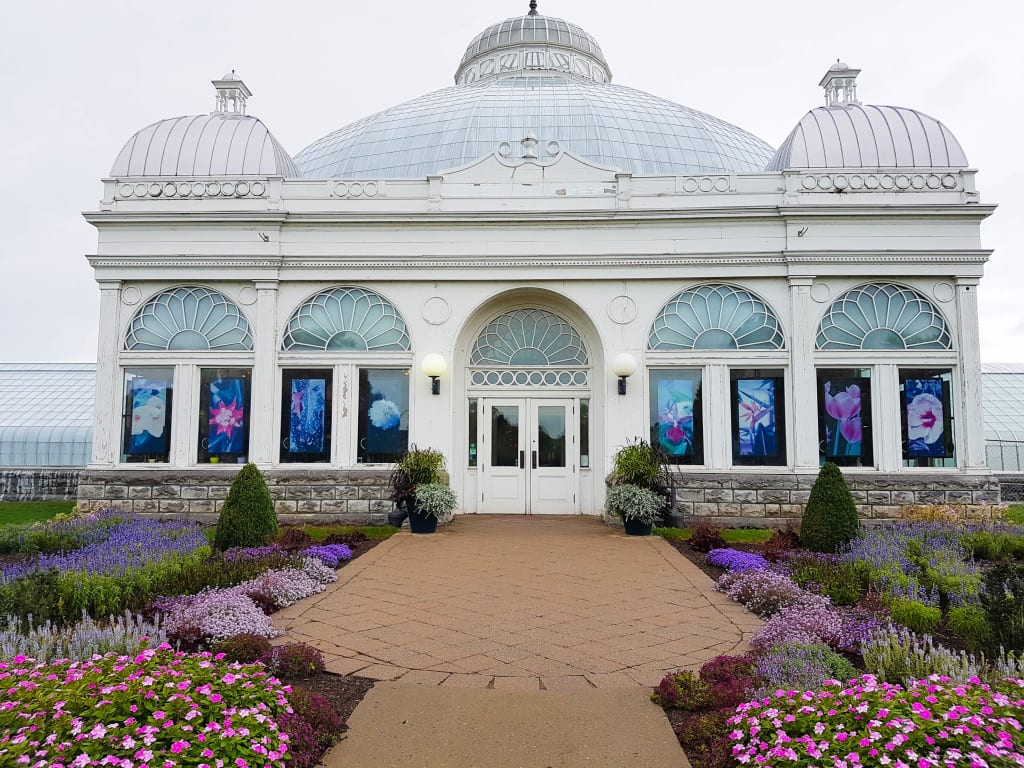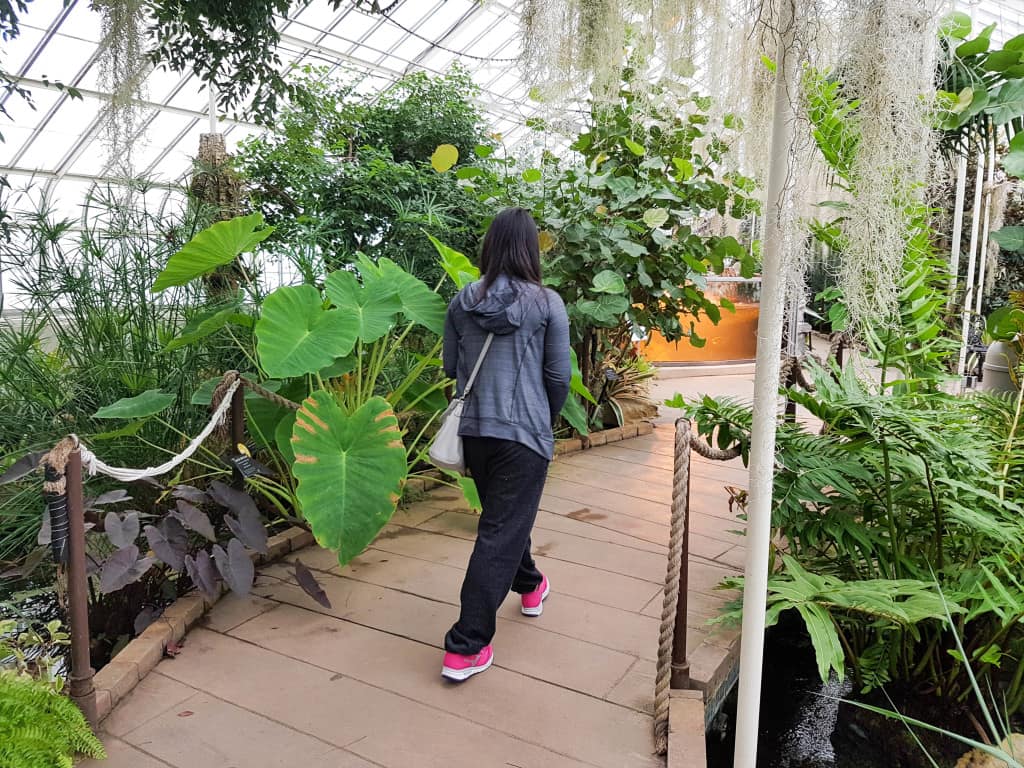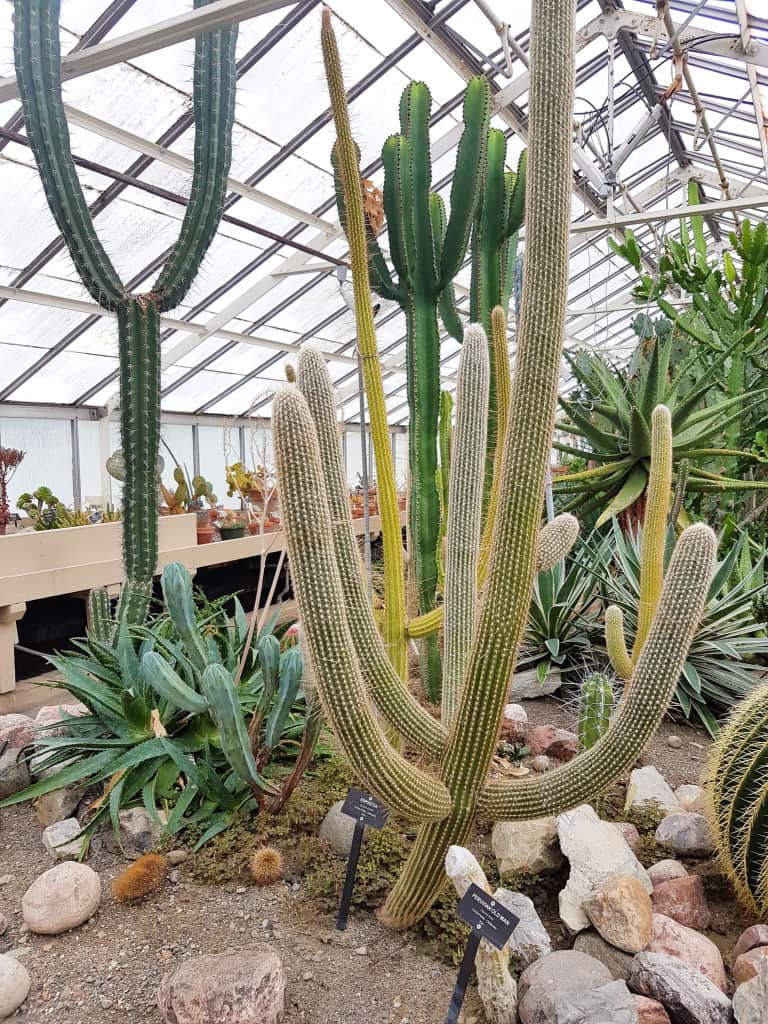 Next we got hungry so we headed down to Elmwood Village. According to Buffalo's tourism website, they described Elmwood as artsy and has some of the most popular shops/restaurants. I took the recommendation on their website and Elmwood Taco and Subs that was known for their waffle fries. I enjoyed the waffle fries but wasn't too impressed by the chicken supreme taco – it was more of wrap with lettuce, tomato, spicy sauce, and chicken than it was a taco. Oh well, you live and you learn but boy did I enjoy the waffle fries!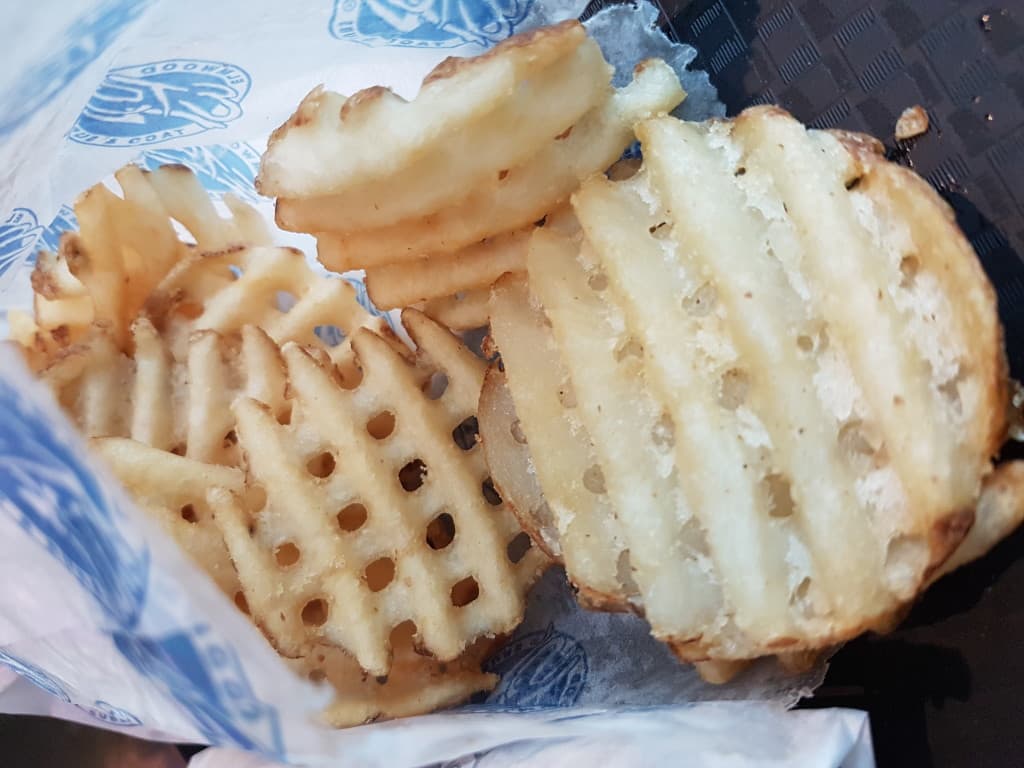 Near Elmwood Taco and Sub was a book store that caught my eye so I headed inside to wander around. I love how cozy independent book stores feel and this one made me want to stay and linger all day but we had to get moving! We were running out of daylight.
Next we tried to head to the Canal Side but we totally failed. We hit a road closure and couldn't figure out how to get around it so being as stumped as we were, we decided that the best course of action would be… hit up the outlet mall. We went to he Fashion Outlet at Niagara Falls USA and I nabbed some new workout clothes (like I needed more…) and then I made H drive me to Target so I could get another Nap Queen tee shirt and snacks!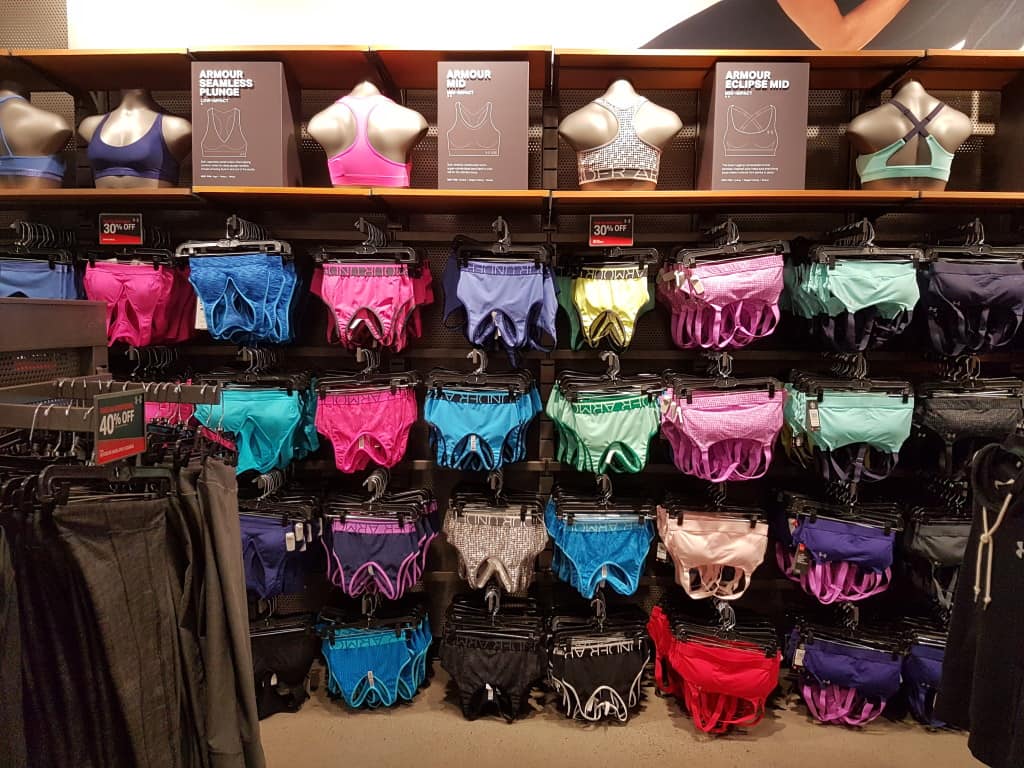 Overall, I feel like I could have spent the 7 hours in Buffalo better but in my opinion, it wasn't too bad for a trip that was unplanned and decided upon while heading out for lunch! I heard that the chicken wings are pretty good in Buffalo so I'm a bit sad I missed out before we had to head back. Now that I'm home, I've added a few more things in Buffalo that I'd like to check out next time I head over!
QOTD: Have you ever decided on a spur of the moment trip? Have you been to Buffalo? How would you spend 7 hours in Buffalo?
[Tweet "7 Hours in Buffalo #TravelTuesday #TravelBUF #VisitTheUSA  @VisitTheUSAca @BuffaloNiagara"]
 [codepeople-post-map]
Other places to connect with me
Instagram: @runcarmyrun @curiouslychasing @carmyshungry
Twitter: https://twitter.com/runcarmyrun
Facebook: http://www.facebook.com/carmyycom
Email: [email protected]
Vlogs/Recipe Videos: Youtube