I've been running in the Brooks Glycerin 13 for 6 weeks now and I've been meaning to write this review for a while but time has not been on my side! This is my 4th pair of Brooks Glycerins and was quite excited to be able to get my hands on the latest model.
The Specs for the Brooks Glycerin (from Brooks Running)
Road/Track
10 mm drop
9.3 oz
Neutral
My Thoughts on the Brooks Glycerin
Brooks Glycerin 13s are perfect for neutral runners who are looking for something with cushion. I very much enjoyed running in the shoes as right out of the box, they were very cushy and it felt like running on a cloud.  The Super DNA in the 13s provides 25% more cushioning than before.
A feature I really appreciated were their elastic laces – the laces provide very even tightness across the lacing, makes it easy for me to slip in and out of the shoe without unlacing (the horror, I know). The new 3-D Fit Print overlays on the upper add flexibility and structure to the shoes without adding extra weight.
[Tweet "NEW #3DFitPrint add flexibility&structure w/0 extra weight #runhappy @brooksrunningCA "]
The rounded heel provides better alignment which minimizes stress on joints combined with the ideal pressure zones distribute pressure evenly under your foot gives you an efficient and effortless stride. The segmented crash pad shock also has absorbers that provide cushioning and smoother heel-to-toe transition. I'm a bit of a heel striker in denial so these features really helps me out.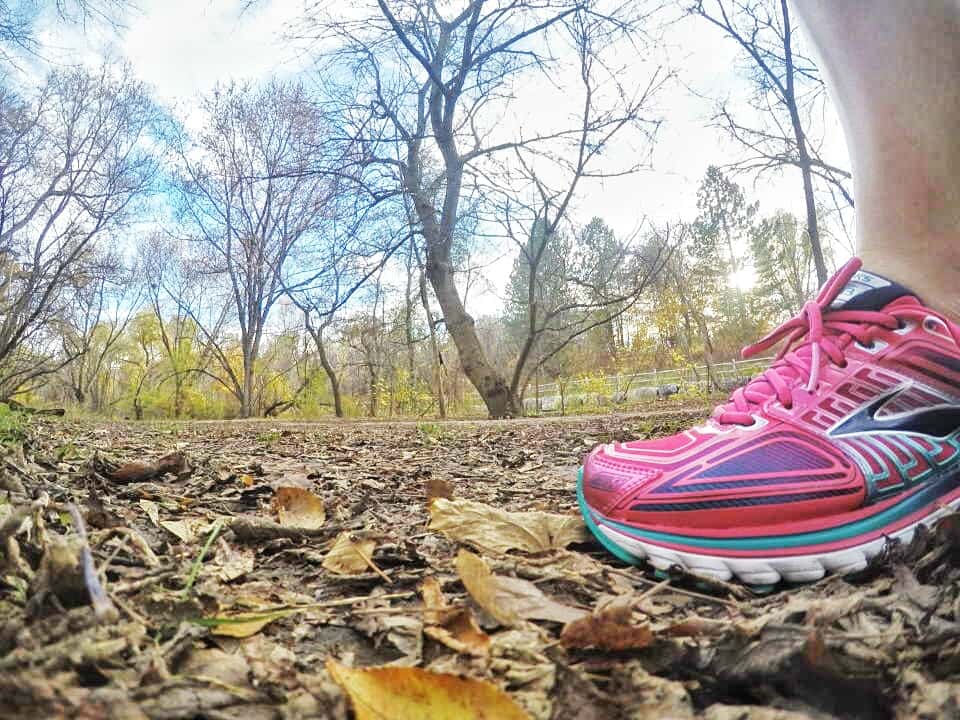 Based for the 6 weeks I've ran in them and the previous 3 pairs of Brooks Glycerin I've owned – I have no doubt that these will have a long life with me. I actually retire them into work shoe and they've been holding strong at work for over 2.5 months now.
Stating the obvious, the Brooks Glycerin is far from minimal so if you're looking for something super light with a small drop, this is not for you. In addition, I've read some complaints about the lack of colours that Brooks provide but I personally love the pink ones I have (I call it my cotton candy shoes) and the blue ones look lovely too!
[Tweet "SHOE REVIEW: @BrooksRunning Glycerin 13 #runhappy @BrooksRunningCA"]
Links for the Brooks Glycerin
Brooks Running
Amazon (Affiliate Link)
Have you tried the Brooks Glycerin 13? Are you a heel striker in denial like myself? What shoes do you currently run in?
Other places to connect with me
Instagram: http://instagram.com/runcarmyrun
Twitter: https://twitter.com/runcarmyrun
Facebook: http://www.facebook.com/carmyycom
Snapchat: runcarmyrun
Email: runcarmyrun@gmail.com


<3 Carmy
PIN IT: