Are you thinking of purchasing the Fitbit Alta HR? Here are my first impressions of the activity tracker from Fitbit.
Disclaimer: I was gifted this Fitbit Alta HR by Sport Chek. However, all opinions are my own. Thanks for supporting the brands who support me and make this blog possible! The image above is also credited to Sport Chek.
Fitbit Alta HR
Fitbit Alta HR is the world's slimmest activity tracker with a wrist-based, continuous heart rate tracker. Over the last few days, I got my hands on one and decided to test it out for a week. I'll be honest, I've always wanted a Fitbit – they're sleek, they're slim, and they're lightweight. Plus I love statistics so having info like my heart rate at the flick of a fingertip is definitely a plus in my books. So I was excited to spend the week with my new Fitbit Alta HR. Below are my thoughts (also, I totally felt a little silly wearing both my regular watch and Fitbit Alta HR to compare the two but hey, you gotta do what you gotta do lol).
Unboxing The Fitbit Alta HR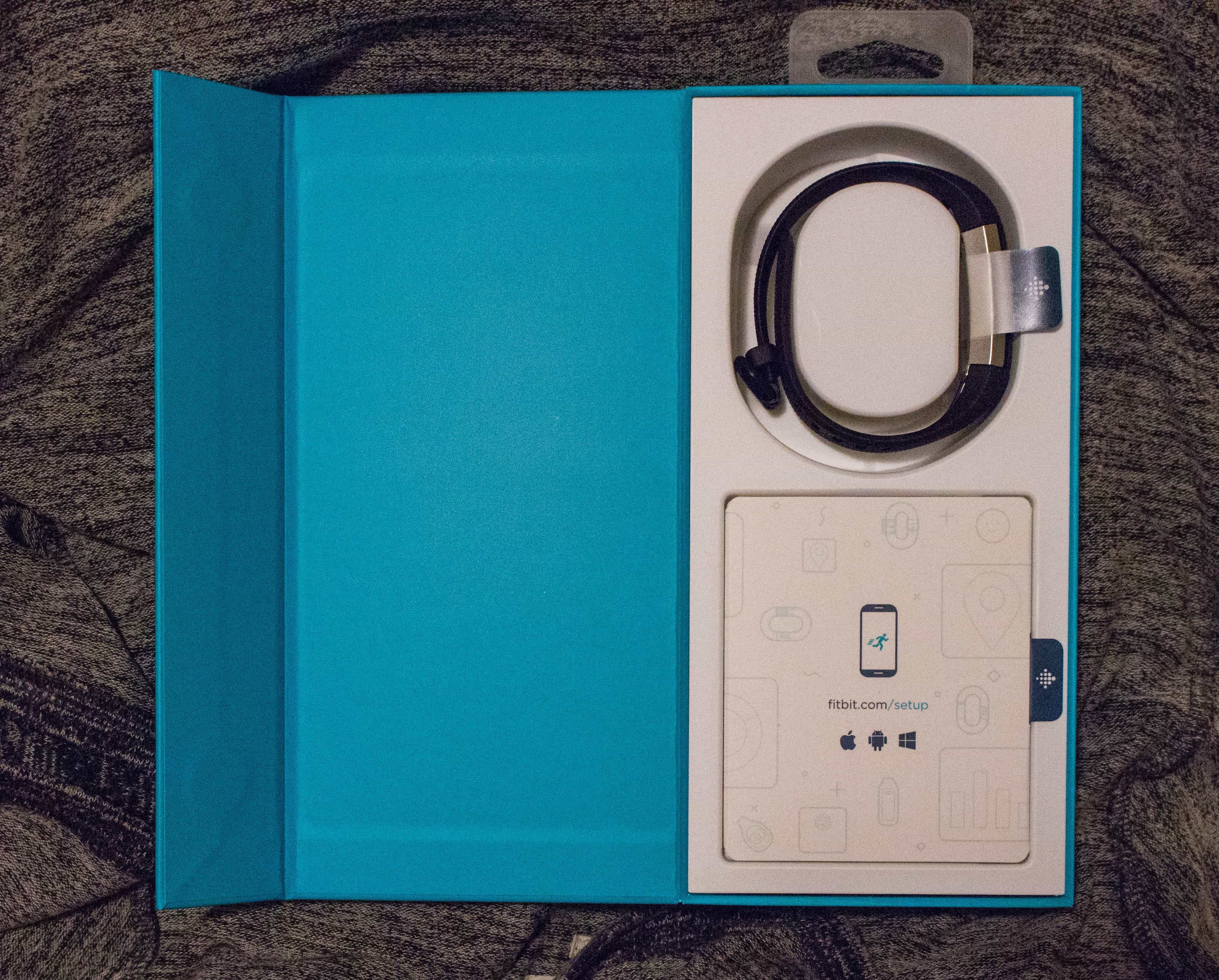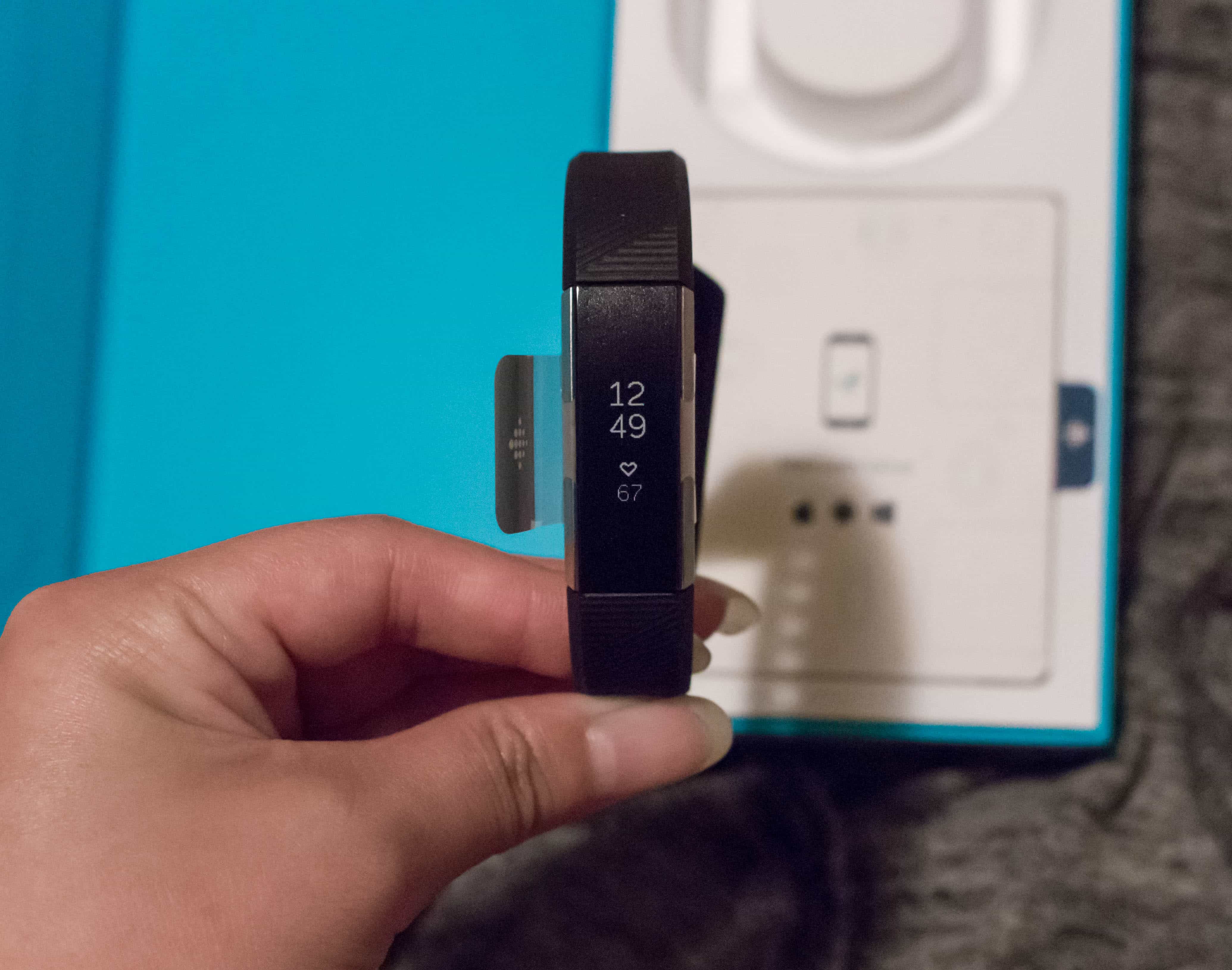 The Fitbit Alta HR comes with just the Fitbit and its' charging cable. At first glance, my first impression was that the Fitbit itself was slick and honestly quite cool looking.
Fit Bit Alta HR Setup
The Fitbit required you to have bluetooth on it set it up. You can either download an app for your phone or a program for your computer. At first, it wouldn't connect to my phone so I opened my laptop to set up the Fitbit. It took some troubleshooting but after connecting to my laptop and restarting my phone, the Fitbit connected to my phone. Other than my phone not wanting to connect with the Fitbit for a few minutes, the set up went quite smoothly. However, I'd like to point out that the charging cable for the Fitbit is on the shorter side so it was a bit annoying trying to check on the Fitbit while hanging off the bed to reach it.
I love the options given for the watch face as I think being able to see my heart rate just by bringing my wrist up gives me a pretty good insight into my overall health (or you know, know how my heart rate is doing while watching Stranger Things 2). You can also setup the order of "screens" for your Fitbit from your computer or app (HR, steps, calories burnt, time active). At first, I found the touch screen to not be as responsive as I thought it'd be but after a few more tries, I got the hang of it. The photo shows that you should tap on the corner but I found tapping in the centre to be the sweet spot.
Note 1: I have a Macbook and a Samsung S7.
Going On a Run with the Alta HR (SmartTrack)
As silly as I looked if someone noticed, I ran with both my V800 and the Fitbit so I could compare the two. The Fitbit gets my heart rate from my wrist and the V800 tracks it from a chest strap so I thought it'd be interesting to see the difference. I ran a total of 7K in 47 minutes but the Alta HR says 49 because it doesn't give me the option to state when my run starts and stops nor does it give me a distance for my run.
SmartTrack
The Fitbit Alta HR uses SmartTrack which is an auto exercise recognition that automatically tracks your activity. This is where the Alta HR is a deciding factor for buyers. The Alta HR is perfect for someone who wants to keep track of their lifestyle or wants to take a step towards healthy living. The activity tracker does just that – it tracks the activity automatically. In the settings you can adjust the length of time you need to spend doing an exercise before tracking kicks in (default is 15 minutes).
However, it doesn't give you the option like my V800 where I get to dictate when my workout starts and ends. I'm a little obsessive with my tracking – I want to track the 10 minutes of physio I'm doing. However, because I'm in the same spot doing leg lifts with my resistance band, the Alta HR doesn't recognize that. However, it does automatically recognize when I'm on a walk with my dog and puts on in the workout column for me! With the Alta HR, you don't have to think about buttons or anything, you just do it and it'll track it.
Note 2: the overall steps taken over the day and calorie burn was very similar so I feel that Alta HR is quite accurate.
Note 3: I've noticed that the Fitbit Alta HR does seem to over count my steps a bit (not by much, just a couple hundred) and saw that it's a problems others have. Hopefully this week I'm able to find a solution to that (some users in their forum suggest reseting it).
Sleeping with the Fitbit Alta HR
I've personally been having trouble sleeping so I love that the Fitbit Alta HR tracks my sleep for me. The Alta HR is light enough that I don't notice it on my wrist while I'm trying to get comfortable in bed. Fitbit Alta HR can measure your time spent in each sleep stage, as well as your time awake while means I can spend time analyzing what I'm doing wrong and where I can improve.
The App
I love the associated app for the Fitbit Alta HR. I love being able to see all my stats on the go and I love that they have fun little challenges and badges to earn. I'm also a fan of their water tracker because it makes me feel guilty about not drinking enough water ha (yes, as I'm typing this, I haven't had water yet. I know, I know, I'm on it!).
The app's dashboard is also customizable and you can drag and drop the little widgets based on what you prioritize more.
Product Care
Just a heads up, the Fitbit Alta HR is not waterproof. While it is water resistant, it is not waterproof. This means you probably shouldn't swim with it but some rain and sweat is perfectly fine.
Fitbit Alta HR Battery Life
I've had it on for a week and have yet to have to charge it after it's first initial charge. It's advertised to last up to 7 days so I'm quite happy with that. As I mentioned earlier, I'm not a fan of the charging cord's length but other than that, charging the Fitbit and having it stayed charged is relatively easy.
Final Notes
And that pretty much sums up my first impressions of the Fitbit Alta HR. Overall, I think it's a fine activity tracker. It's attractive looking (and blends well into everyday wear), lightweight, and does what it says it does. If you're looking to buy this, it's perfect for someone who is aiming to transition from a sedentary lifestyle to a more active one. However, if you're looking something that can log their workout with laps, paces, V02, and all those bells and whistles, this might not be the product for you.
Cost of the product when reviewed (in USD):
Fitbit Alta HR, $149.95
Special Edition Alta HR, $179.95
Classic fitness bands, $29.95
Luxe Leather bands, $59.95
Canadians, you can get the product here from Sport Chek.
If you have any questions, please feel free to comment down below and I can try and answer what I'm able to.
Let's Chat! What fitness/activity tracker do you have on your wrist? What are you looking for in a fitness/activity tracker?
Other places to connect with me
Instagram: @runcarmyrun @curiouslychasing @carmyshungry
Twitter: https://twitter.com/runcarmyrun
Facebook: http://www.facebook.com/carmyycom
Email: carmy@carmyy.com
Vlogs/Recipe Videos: Youtube