Welcome back to another Five Things Friday where I'll share five fun or not so fun things that I've experience or bought this week!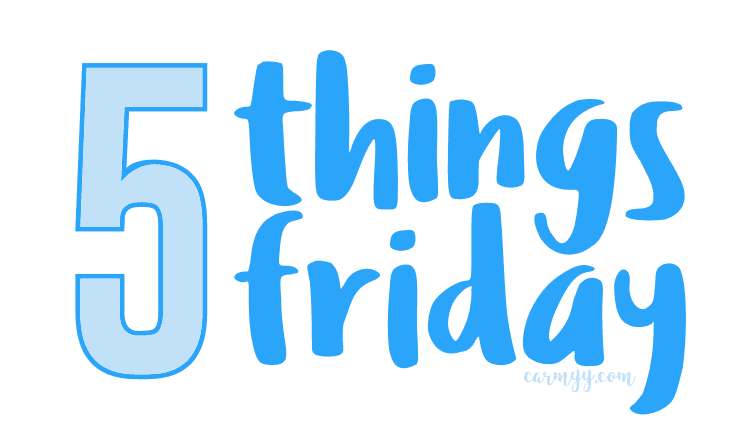 1. The Winter Lab
I kinda am in love with boomerangs! So this week Toronto issued a heat wave and here I am in snow pants. On Wednesday I got to check out the winter lab! The winter lab is a super cool place where researchers can create winter conditions such as snow and ice, subzero temperatures, and even winds up to 30 km/h. Luckily for me, I didn't have to handle the wind, instead I got to experience icy conditions (which was a welcome change from the heat outside!). I got to test out and get a sneak peek into some of Merrell winter line against a sheet of ice on a 15 degree slant. Fun huh?
2. Cooking with Ann
Wednesday was a busy day! I also got to head over to Ann Kaplan Mulholland home (you may know her from The Real Housewives of Toronto). We spent some time chatting about how she juggles a busy lifestyle while making a delicious mason jar salad! More on that to come later.
3. Meal Prepping
On top of lunch meal preps for work, I've started getting better at prepping breakfast and snacks too! I've found that if I prep breakfast in addition to just lunch, my diet has been better (aka no more Starbucks for breakfast) and I'm saving more money (hello student loans). Be sure to follow my Instagram to see what I'm prepping if you need some ideas!
4. Bull/Criminal Minds
I'm pretty happy Bull is back on TV! I just caught up on the season premiere and can't wait for the rest of the season because Chunk is going to law school! Wonder how that will change the dynamic!  On a similar note, can someone talk to me about Criminal Minds? I was excited about the season premiere but stopped after a few minutes because I am so done with them putting the main characters in harm's way. Like what was with Reid's jail time? I miss when they had the monster of the week style episodes.
5. Basil Plant
So there's been a heat wave in Toronto annnnnnnd I have been forgetting to water my basil plant!! I've always wanted to have my own garden but I keep forgetting to water my plant! I'm hoping this upcoming week, I'm better about watering my plant daily. Good thing they're sturdy plants – my little guy is a little droopy looking so I hope it gets back to normal next week!
Whew, so those are the five fun or not so fun things from this week! What about you? What's one fun or not fun thing from your week that you'd like to share?
Other places to connect with me
Instagram: @runcarmyrun @curiouslychasing @carmyshungry
Twitter: https://twitter.com/runcarmyrun
Facebook: http://www.facebook.com/carmyycom
Email: carmy@carmyy.com
Vlogs/Recipe Videos: Youtube