I was promised delicious food and delicious food was what I got! Of the four days that I had spent in Montreal, I went to the Montreal Markets on three separate occasions. Three! Out of four! I really was not expecting to go back so many times but I was smitten.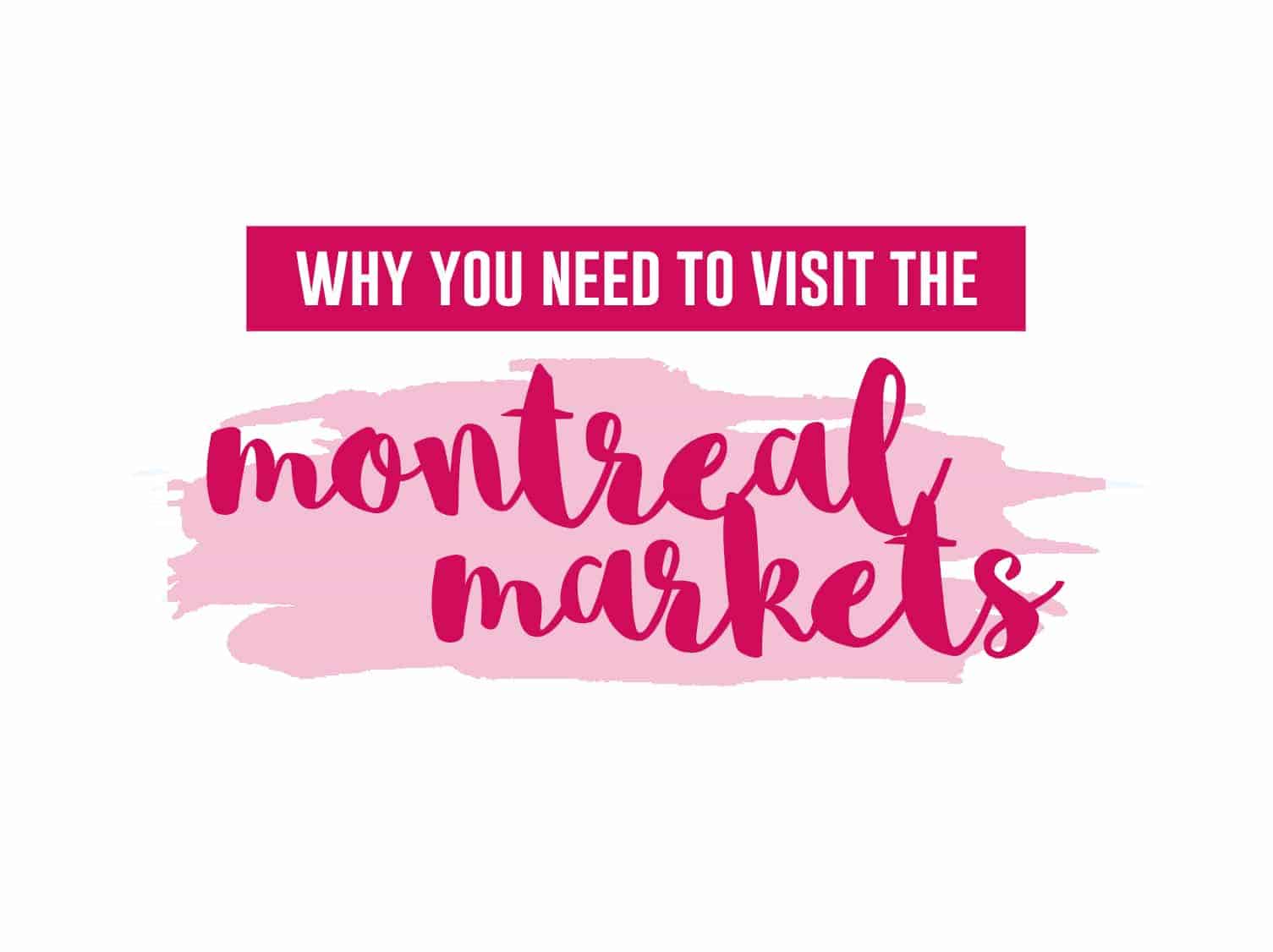 The Public Markets of Montreal is a group of 250 members, vendors, and merchants from 15 markets. This is where rural and urban meets in Montreal as these markets gives locals and tourists like myself access to the local produce in convenient spots at affordable prices. You absolutely need to visit the Montreal Markets if you are ever in town.
When I walked into Atwater Market, my first sight was so many pumpkins to prepare for Halloween! Some were decorated and some were plain. There were mini pumpkins and there were huge ones. I was practically in a pumpkin patch and was so tempted to purchase one!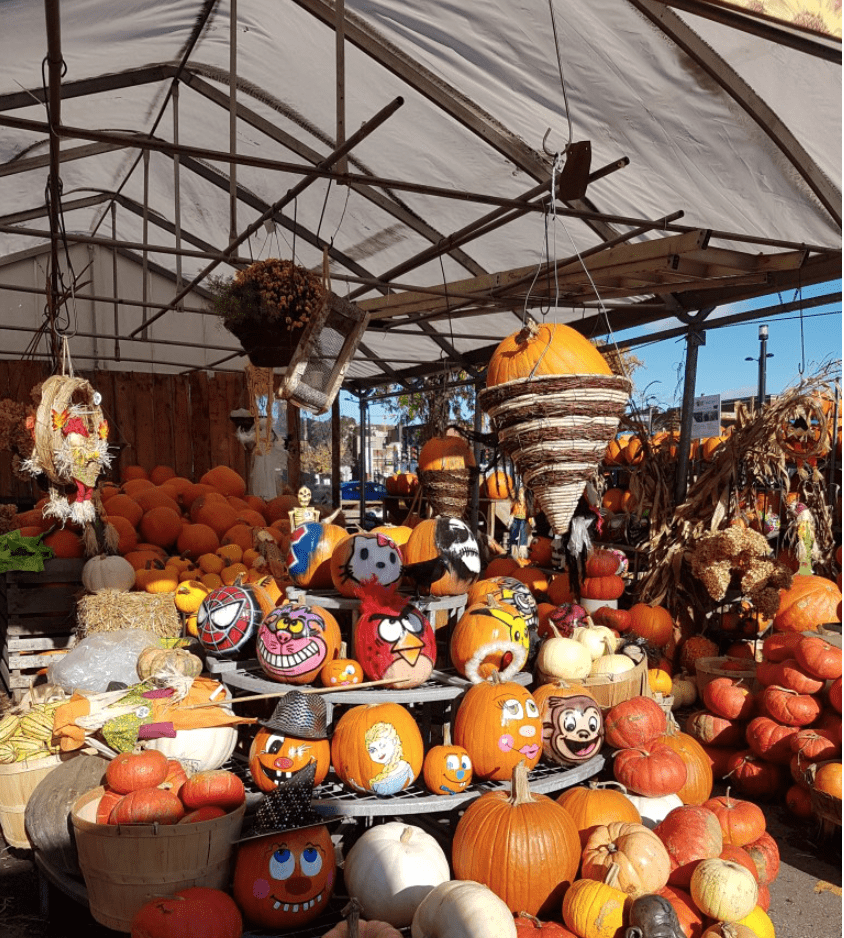 Once I made my way past the pumpkins, I was greeted with ALL the fruit. The vendors were friendly, offered samples, and I immediately fell in love and purchased a box of fresh strawberries. There were vendors with fresh fruit, vegetables, shops filled with cheeses, meats, pastries, and more! I was overwhelmed by all the options and needed to be held back from buying ALL the foods. Everything was pretty much below big box grocery store prices (and were bigger and more fresh!). My friend Jen exclaimed "look how cheap these peppers are!!!" when we walked by a whole bag for $1.50! We regretfully did not purchase any peppers nor the avocados bigger than my fist. We later had a conversation about how we should have tried to make room in our bags to try and fit the whole Montreal Market in!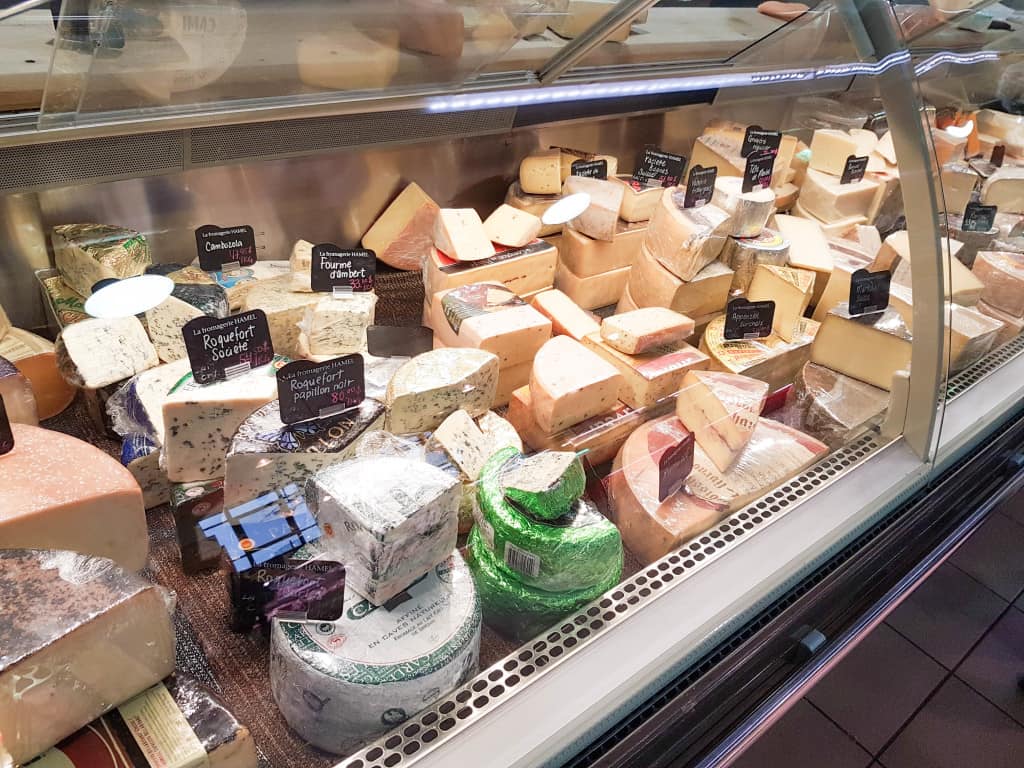 Needless to say, the two of us were smitten by the fresh options, prices, and the size of everything available. Sounds like a place you'd enjoy visiting? Below is a list of markets that are either a personal favourite or came highly recommended by the locals.
Atwater Market
138 Atwater Ave – Atwater Market is a short walk from Lionel-Groulx station, along the canal. Opened Monday to Wednesdays 7AM – 6PM, Thursday to Friday 7AM – 8PM, Saturday to Sunday 7AM – 5PM.
Jean-Talon Market
7070 Avenue Henri-Julien – Jean-Talon Market is a short walk from Jean-Talon Station just passed Little Italy. Jean-Talon Market is actually the largest in North America! Definitely worth the visit. Opened Monday to Wednesday 7AM – 6PM, Thursday to Friday 7AM – 8PM, Saturday 7AM – 6PM, Sunday 7AM – 5PM.
NDG Good Food Market
2146 Marlow Ave – NDG Good Food Market is a non profit market with local, organic, "imperfect" items, seasonal vegetables, and more (i.e. sometimes there are freshly cooked meals!) at an affordable price to combat poverty. Opened Friday 2PM – 7PM.
Marche Solidaire Frontenac
2349 Rue de Rouen, #100 – Marche Solidaire Frontenac again provides a supply of fresh fruits and vegetables and affordable to the population residing in the Centre-Sud district of Montreal. Opened Tuesday – Saturday 10AM – 7PM.
Maisonneuve Market
4445 Ontario East – Maisonneuve is a smaller but cute little market that is opened year round.  Opened Monday – Wednesday 7AM – 6PM, Thursday – Friday 7AM – 8PM, Saturday 7AM – 6PM, Sunday 7AM – 5PM.
[table id=3 /]
QOTD: How often do you visit your local farmer's market? Do you visit local markets while on vacation to see what is available there?
[Tweet "Why You Need to Visit the @Montreal Markets #MTLMoments @ExploreCanada"]
Other places to connect with me
Instagram: @runcarmyrun @curiouslychasing @carmyshungry
Twitter: https://twitter.com/runcarmyrun
Facebook: http://www.facebook.com/carmyycom
Email: [email protected]
Vlogs/Recipe Videos: Youtube