Need a yummy energy bar? Try this delicious and healthy peanut butter and dates energy bar recipe!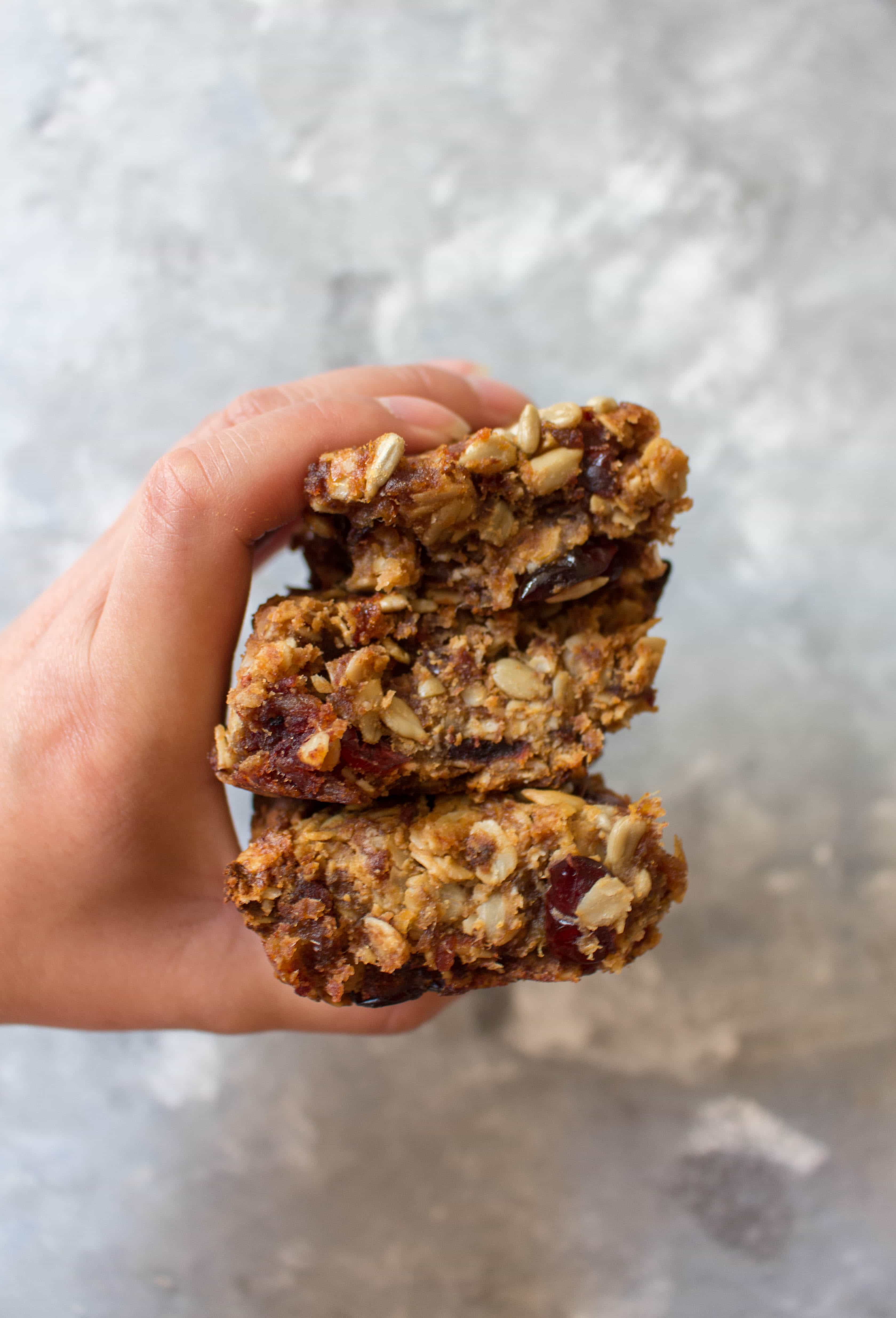 Disclaimer: this post is made in partnership with Natural Delights. Thanks for supporting the brands who support me and make this blog possible!
Peanut Butter Dates Energy Bars
While running Ragnar, the only "food" products (aka not my bars, running gels, etc) I brought with me was a jar of peanut butter, bagels, and a box of Natural Delights medjool dates. I loved munching on my dates in-between runs with a spoonful of peanut butter as my way of keeping my body fuelled.
As dates contains way more potassium gram per gram than bananas, I kept munching on my box of dates to keep the cramping at bay. I could feel a twinge near the end of my first of three runs so after my first run, I ramped up my date consumption and boom – no cramps for 24k in 24 hours!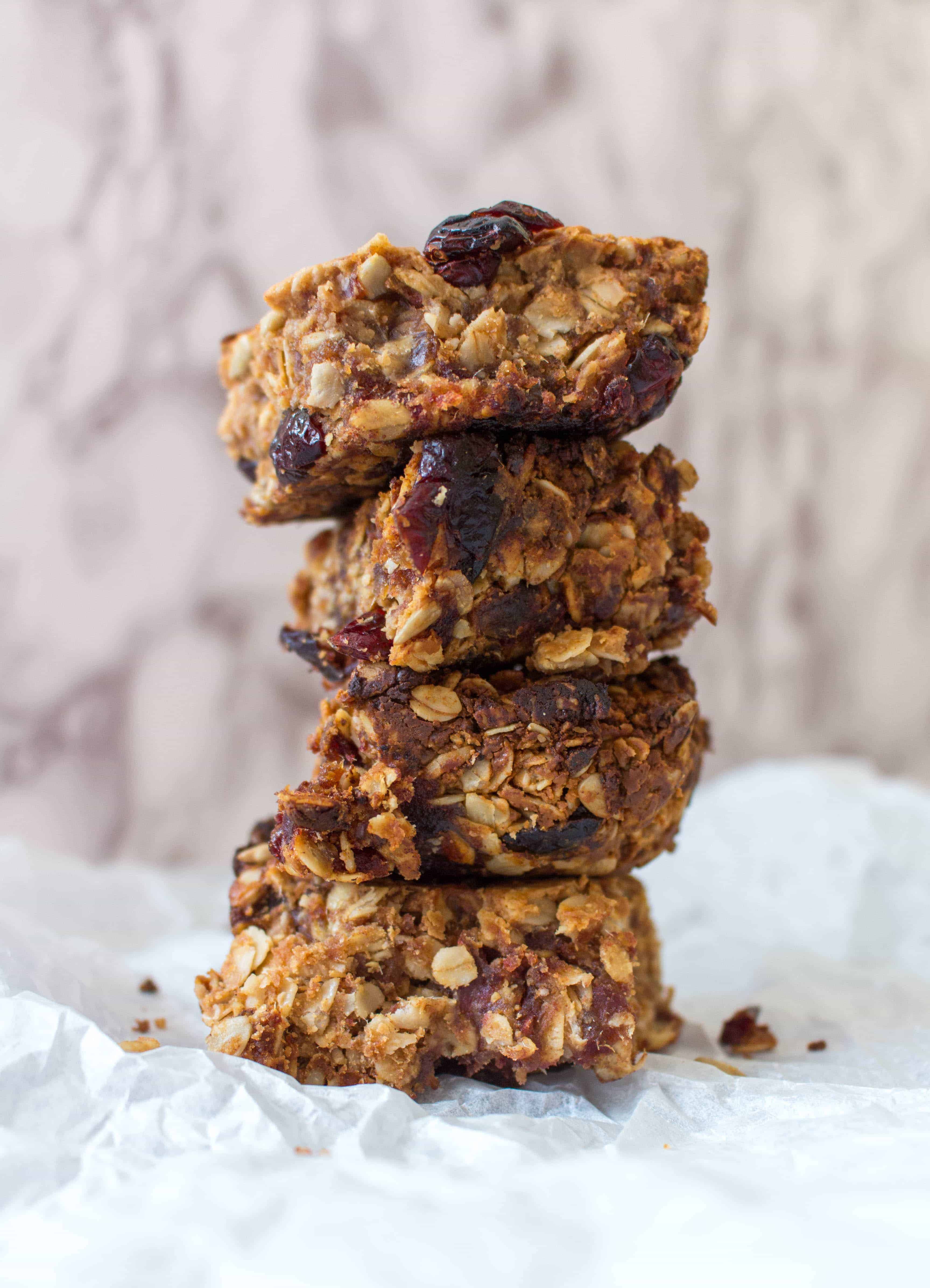 When I got home, I was putting way my leftover peanut butter and thinking what if, I combined the two together? Peanut butter and dates. Energy bars? That already sounds like a hit! So after some testing, I figured out how to make the most delicious peanut butter and date energy bars! Not only is this peanut butter energy bar recipe healthy AF, the dates will provide you with all the potassium you'll need while being the binding agent in the bars.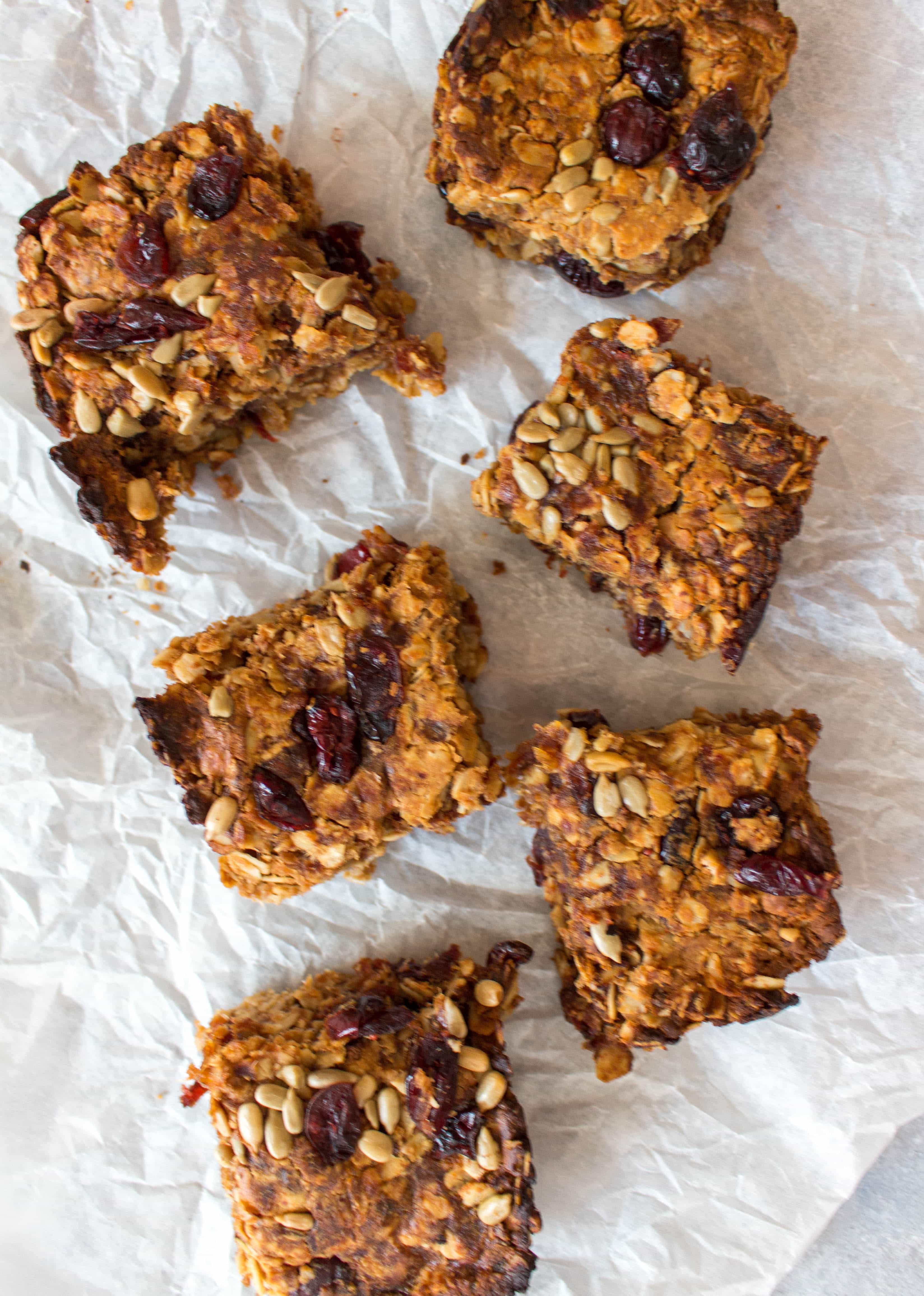 Energy Bars with Dates
After making a couple batches of these, I brought them into work and they. were. a. hit! The energy bars disappeared as quickly as I put them down and more was wanted. So I'm pretty confident when I say that these peanut butter and dates energy bars will be your favourite!
Peanut Butter and Dates Energy Bars
Need a yummy energy bar? Try this delicious and healthy peanut butter and dates energy bar!
Print
Rate
Ingredients
2

cups

Natural Delights organic medjool dates

1/2

cup

peanut butter

1/2

cup

honey

2-3

cups

rolled oats

1

handful

cranberries

1

handful

sunflower seeds
Instructions
Soak the medjool dates for 10 minutes before p

utting them in a food processor and blending it until it's a bit of a paste consistency (add water if needed)

Heat the oven to 350F.

On the stove on low heat, warm up your peanut butter and honey and stir until combined.

Add in your oats (I used Bob's Red Mill), dates, cranberries, and sunflower seeds and mix them together.

After everything is mixed together, place it in a pan (lined with parchment paper) and press down firmly until uniformly flattened (I used a loaf pan so they came out thicker. Use a bigger pan if you'd like it to be thinner), and bake for 15-20 minutes.

Once the bars have cooled down, remove bars from pan and cut into your desired size for the bars. I put it in the fridge to chill a bit before cutting so the peanut butter can set more.

Tried this recipe?
Did you make this recipe? I'm always so happy to know when you make it! I'd love to see how it turned out! Tag @CarmysHungry or tag #HealthyIsAttainable on Instagram so I can see it! You can also email me at carmy(@)carmyy.com if you don't have Instagram ♥
Let's chat! What's your favourite way of consuming dates?
[Tweet "Need a yummy energy bar? Try this delicious + healthy peanut butter and @NDmedjooldates energy bar!"]
pin me for later!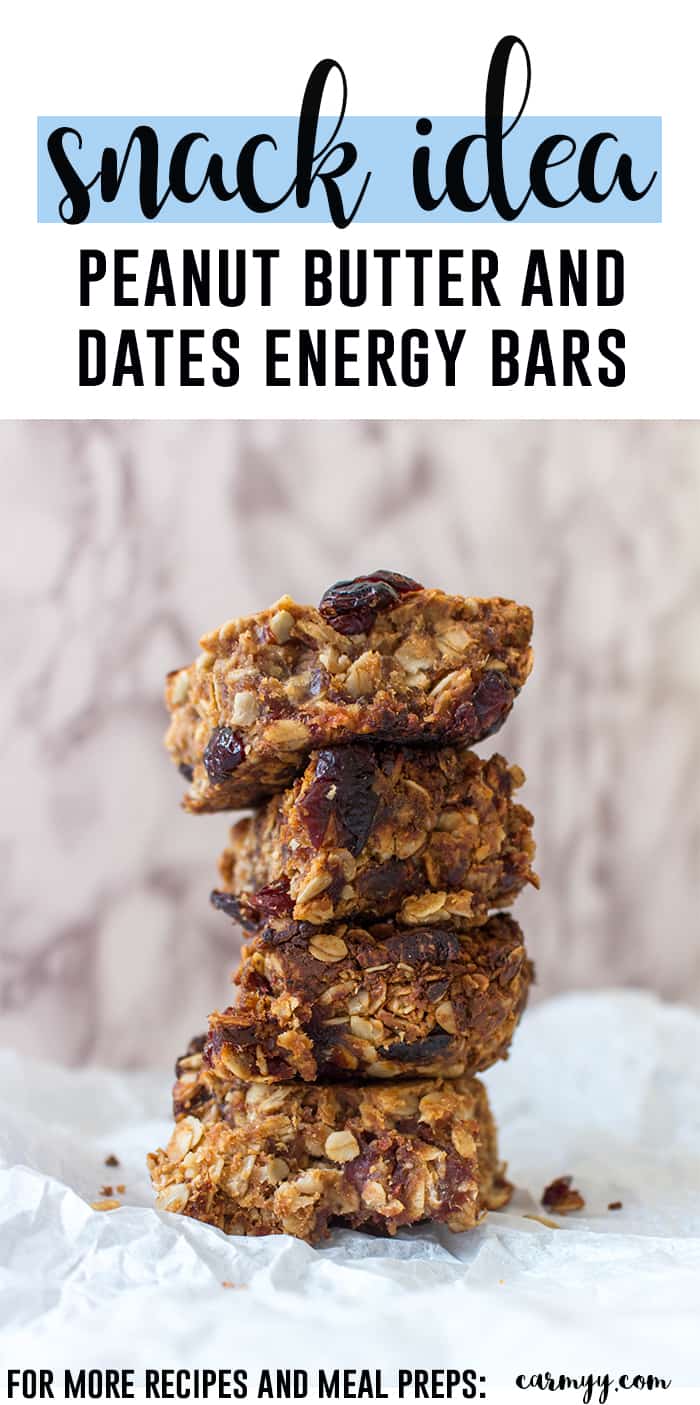 Other places to connect with me
Instagram: @runcarmyrun @curiouslychasing @carmyshungry
Twitter: https://twitter.com/runcarmyrun
Facebook: http://www.facebook.com/carmyycom
Email: carmy@carmyy.com
Vlogs/Recipe Videos: Youtube