Road Trip to Ottawa (Day 0)
3AM. 3AM is when we reached Ottawa from Toronto. We decided to be young and impulsive and drive to Ottawa after I got home from work the night before. Of course I hadn't officially packed but I threw in a lot of running clothes (because athleisure!) and a couple of dresses and called it a day. Anyways, we took off around 10:30-11PM and stopped by a random Best Western to sleep until 10AM.
Day 1//
We started off the day by getting breakfast at Wilf & Ada's. I got a dish called Eggs in Purgatory and it was delicious! Two eggs poached in spicy tomato sauce, Grana Padano cheese, arugula, toast, and home fries. To be honest, I'm not a fan of arugula BUT I KEEP ORDERING IT. I really don't know why haha. I find it bitter but just a week ago, I ordered it at Mildred's!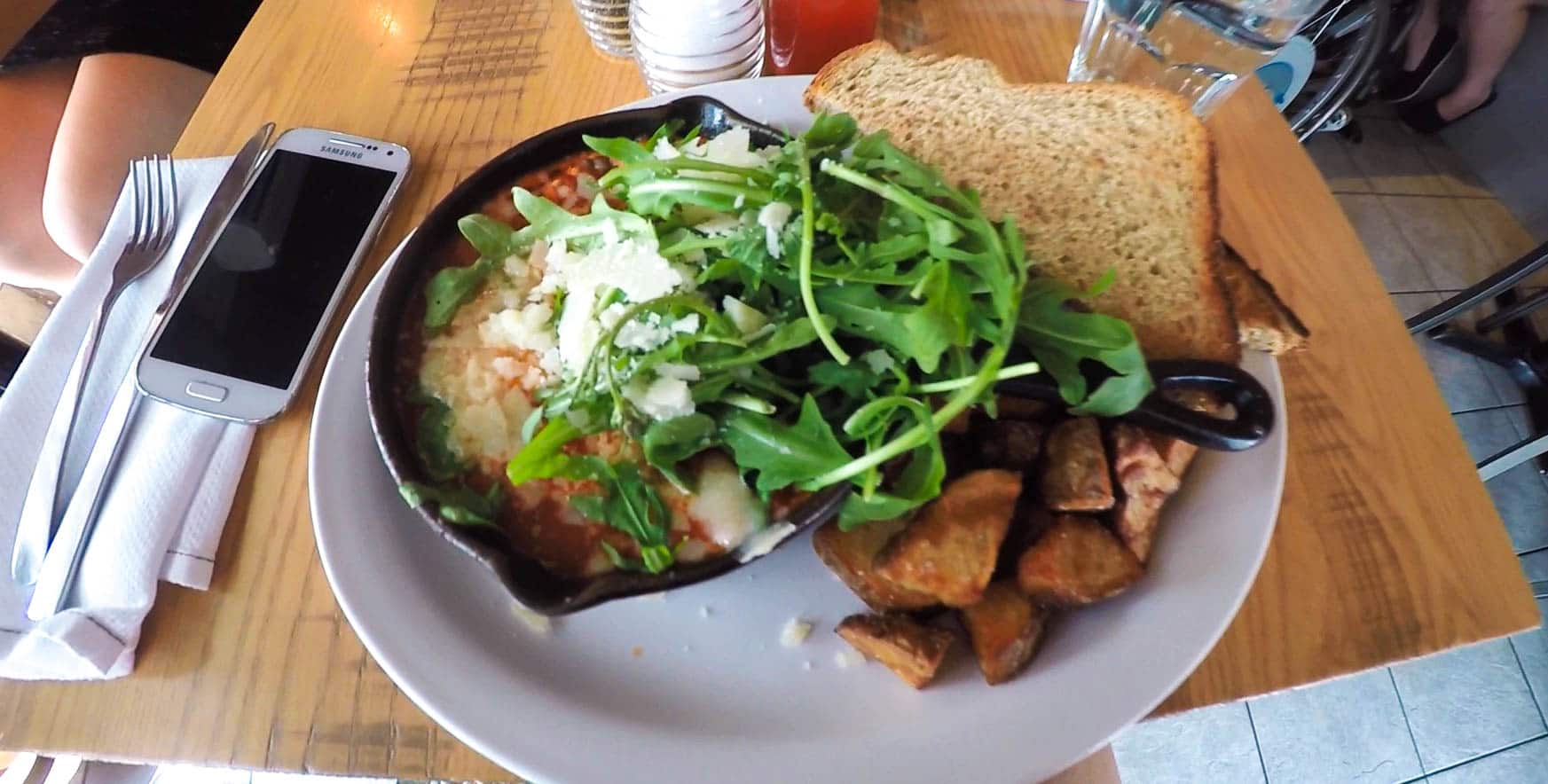 One thing that I like to do when visiting new places is by explore by foot. I know when on vacation, I might not be able to fit in my runs so walking everywhere is the next best thing. We head down to Parliament Hill because I heard that they do yoga there at noon. I was expecting a small to medium sized group but whoa – it was huge! See for yourself!
What a fun city-wide event! I'd love to be able to do this on my lunch break in Toronto! We continued our walking adventure to the War Memorial (the large main part was under construction) and wandered to see other memorials such as the humans rights one. It wasn't long before we stopped at a park for a Pokemon Go break where we were approached by children selling cupcakes for their Pokemon fund!
After another hour or so on foot, we stopped by our AirBnB to drop off our things and prepared for a mini hike. We drove to Gatineau Park in Quebec. It was a short 40 minute drive and it was totally worth it. We hiked/ran 10K and ended up at a cave. I was too chicken to go cave exploring as it was half filled with water and I didn't want to risk getting our phones/charger/clothes wet or stolen if we left it on the other side.
It was pretty tiring! Lots of uphills, downhills, rolling hills, all the hills! My legs are definitely sore and it was a pretty good alternative to get my exercise in for the day. To treat ourselves for all the steps we took that day, we ended our first day off with beyond delicious tacos from El Camino as recommended by our AirBnB host and the 20 minute wait for take out tacos were totally worth it. We had passed by a pizza place called Slice and Go that looked pretty popular too so of course we had to go snag a pizza for ourselves on top of our tacos.
Day 2//
Day 2, we woke up early to headed towards the Rideau Canal for the stereotypic running by the canal shot!
After our run, we cooked our own lunch (love AirBnb!) and walked over to the Canadian War Museum. We picked the "scenic" route along the Ottawa River but it was mainly so the mister could catch a Snorlax via Pokemon Go.
We ended off the day by grabbing some dinner and checking out the night show at Parliament Hill (where the yoga was!). I could have sworn I walked more that day than a regular day at work on my feet!
Day 3//
I really really really wish I was brave enough to clip on GoPro onto my helmet for this but I didn't have my equipment and I didn't want to risk the camera dropping. We drove over to Arbraska – Laflèche Park and did the 3.5 hour aerial course!
We got to zip line and SCALE THE EDGE OF A MOUNTAIN! It was SO much fun. I'm a bit bruised though as my poor limbs were not long enough. Short people problems.
Day 5//
After 4 days of running, walking, hiking, and climbing (this was a surprisingly active vacation!) I booked us a day and a massage at the Nordik Spa. It is the largest spa in North America with 7 outdoor baths, 8 unique saunas, infinity pool! You bet I went to all of them and enjoyed myself before my 90 minute massage. It was sooooo relaxing. It was such a great way to end off my vacation!
QOTD: How do you keep on track (exercise) while on vacation? Do you sightsee on foot/bike or are you an uber person?
[Tweet "Road Trip Recap! #MyOttawa #QuebecRegion #ExploreCanada @Ottawa_Tourism @TourismQuebec"]
Other places to connect with me
Instagram: http://instagram.com/runcarmyrun
Twitter: https://twitter.com/runcarmyrun
Facebook: http://www.facebook.com/carmyycom
Email: [email protected]