Summer is right around the corner and with summer comes popsicles! This Runner's Popsicle is the perfect popsicle for you to come home to after a hot summer run or as your pre-run fuel.
Disclaimer: This is a sponsored post
This popsicle fueled me through an entire day last week. I had the popsicle then proceeded to run a speedy 4k, shoot a video, edited a video, went to a press event, then to a fitness event until 10PM. That's right, this popsicle pretty much kept me going the entire day until I got my first meal of the day in at 10:30PM! Crazy right? (I also recommend you don't try this LOL! I just didn't get a chance to sit down and eat – please eat through out the day).
So what's in this secret runner's popsicle that got my butt through a jam packed day? Medjool Dates (and coconut water, peaches, and spinach).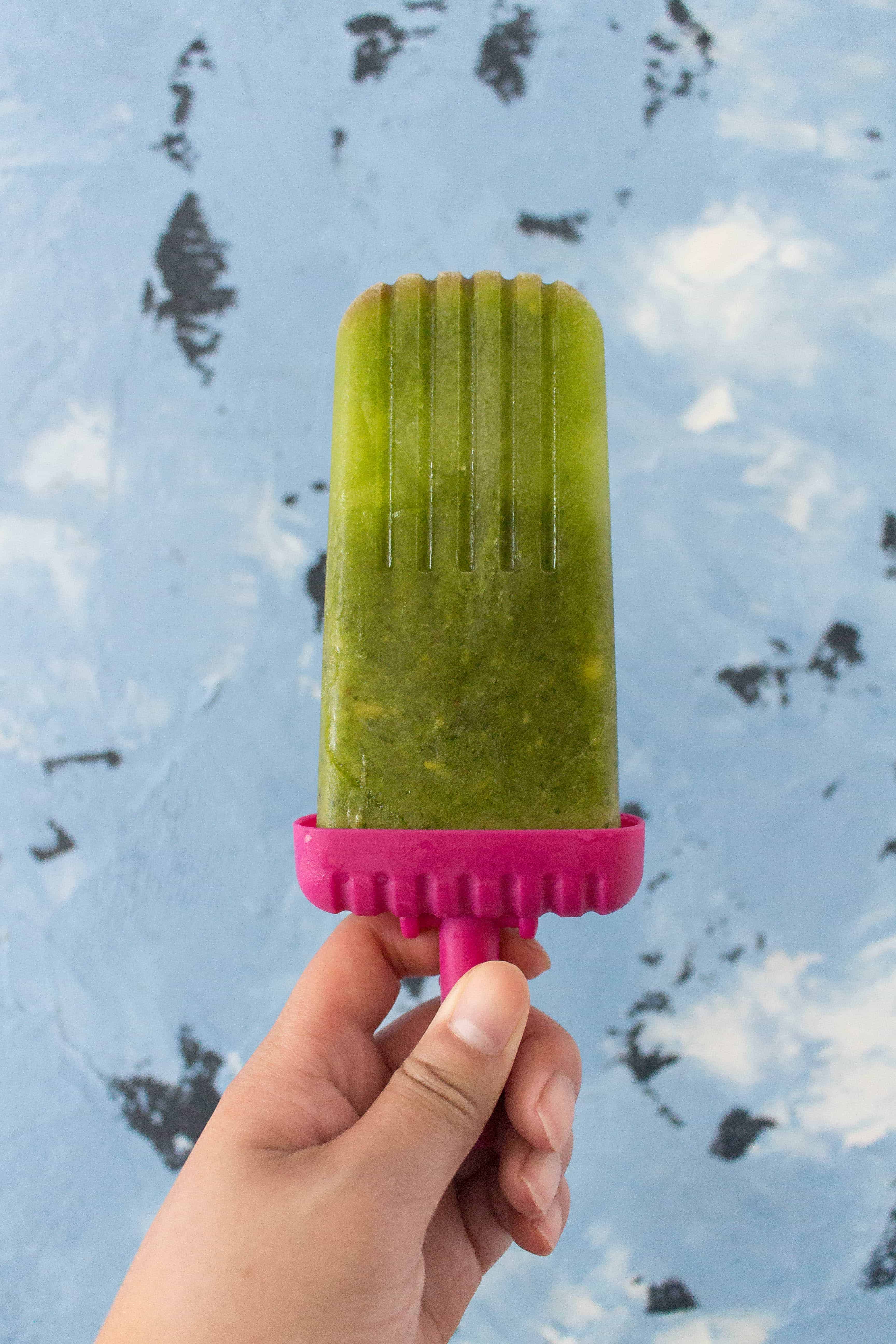 This runner's popsicle was pretty much tailored for a busy day. First, the medjool dates gave me the potassium I needed to help my body recover from the running. The coconut water contains easily digested carbohydrate in the form of sugar and electrolytes. The peaches provides me with my daily intake of fruit. And last but not least, the spinach is high in zinc, protein, fiber, vitamins A, C, E and K, thiamin, vitamin B6, folate, calcium, iron, magnesium, phosphorus, potassium, copper, and manganese so that pretty much covers everything. In short, this popsicle had my servings or fruit and veggie while providing me with what I need to recover after a hard run.
Prep this ahead of time and you can get up to 6 runs covered! I couldn't imagine a more cool and delicious way to end off a hot summer run!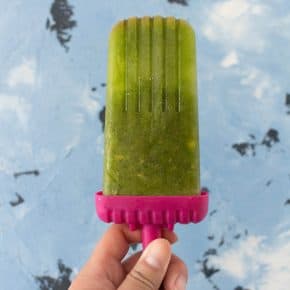 Runner's Popsicle
This Runner's Popsicle is the perfect popsicle for you to come home to after a hot summer run or as your pre-run fuel.
Ingredients
3

cups

Coconut water

add more as needed

5

Natural Delights Organic Medjool Dates

pitted

1

cup

Peaches

or your fruit of choice

2.5

cups

Spinach
Instructions
Throw everything into the blender and blend until smooth.

Pour into your popsicle container and freeze overnight.
Recipe Notes
Don't have a popsicle container? Place the filling into a small cup and after the liquid has been in the freezer for a bit and has partly solidified, place a popsicle stick in the middle 🙂
Nutrition Facts
Runner's Popsicle
Amount Per Serving (6 g)
Calories 35
% Daily Value*
Sodium 135mg 6%
Potassium 418mg 12%
Total Carbohydrates 7g 2%
Protein 1g 2%
* Percent Daily Values are based on a 2000 calorie diet.
Let's chat! How do you recover after a hot summer run?
Need a popsicle mold?
Other places to connect with me
Instagram: http://instagram.com/runcarmyrun
Twitter: https://twitter.com/runcarmyrun
Facebook: http://www.facebook.com/carmyycom
Email: [email protected]
Vlogs: Youtube

pin it for later!