Happy Monday!! Today I was featured by Sara from Loving on the Run as a Blogger on the Run!  Check it out :)
So as a runner, I have a strange attachment to my race bibs and medals.  I have no idea what to do with them as over the years, I've accumulated quite a bit over the years!  So today I decided to go on Pinterest to find some inspiration!  Here's the ones that I liked the best.
This blogger here turned his bib into a coaster!
This runner framed them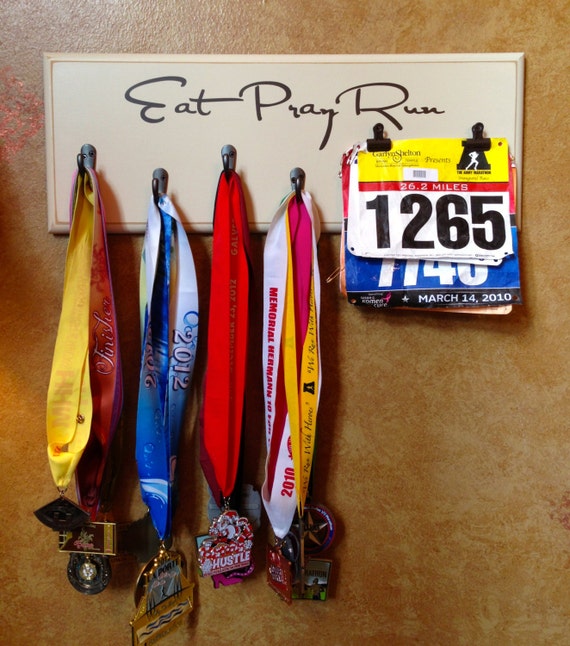 This Esty store sells this bib/medal holder
a DIY Tote bag with the your bibs
and my FAVOURITE…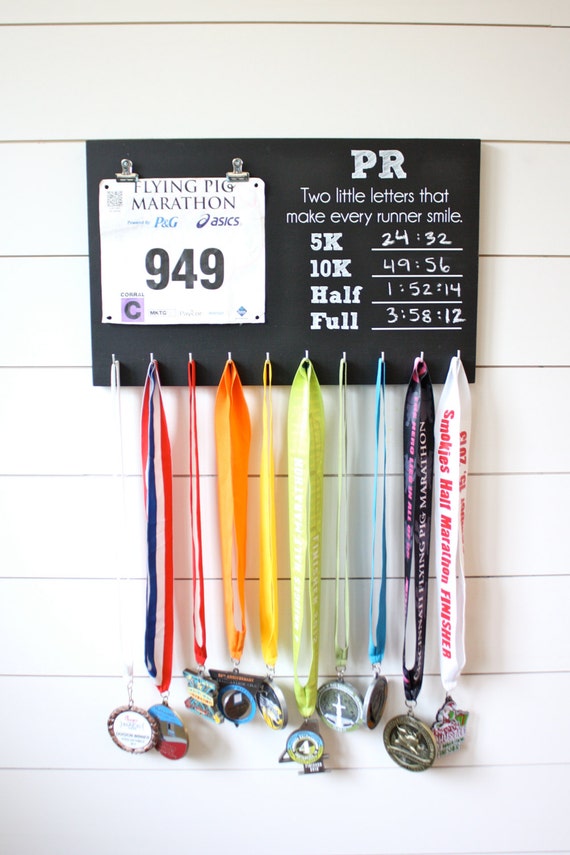 I like how you can write your PRs on the chalkboard.
So let me know, what do you do with your old race bibs?
Don't forget to follow me here on my blog ;)
Other places to find me
Instagram: http://instagram.com/runcarmyrun
Twitter: https://twitter.com/runcarmyrun
Email: [email protected]
<3 Carmy