Welcome back to another Five Things Friday where I'll share five fun or not so fun things that I've experience or bought this week!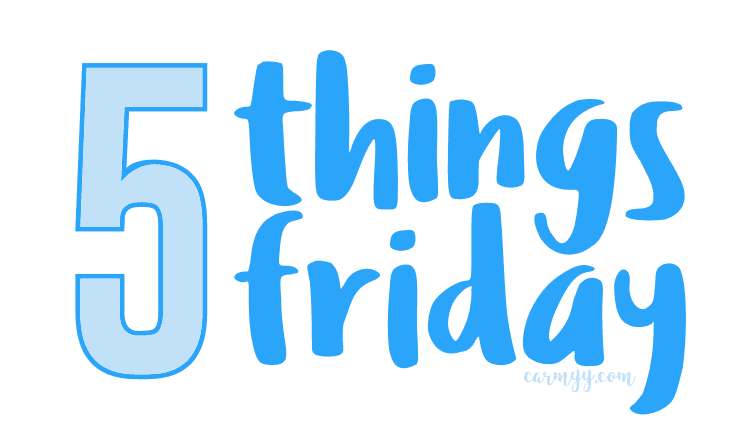 1. Last Minute Potluck Taco Pasta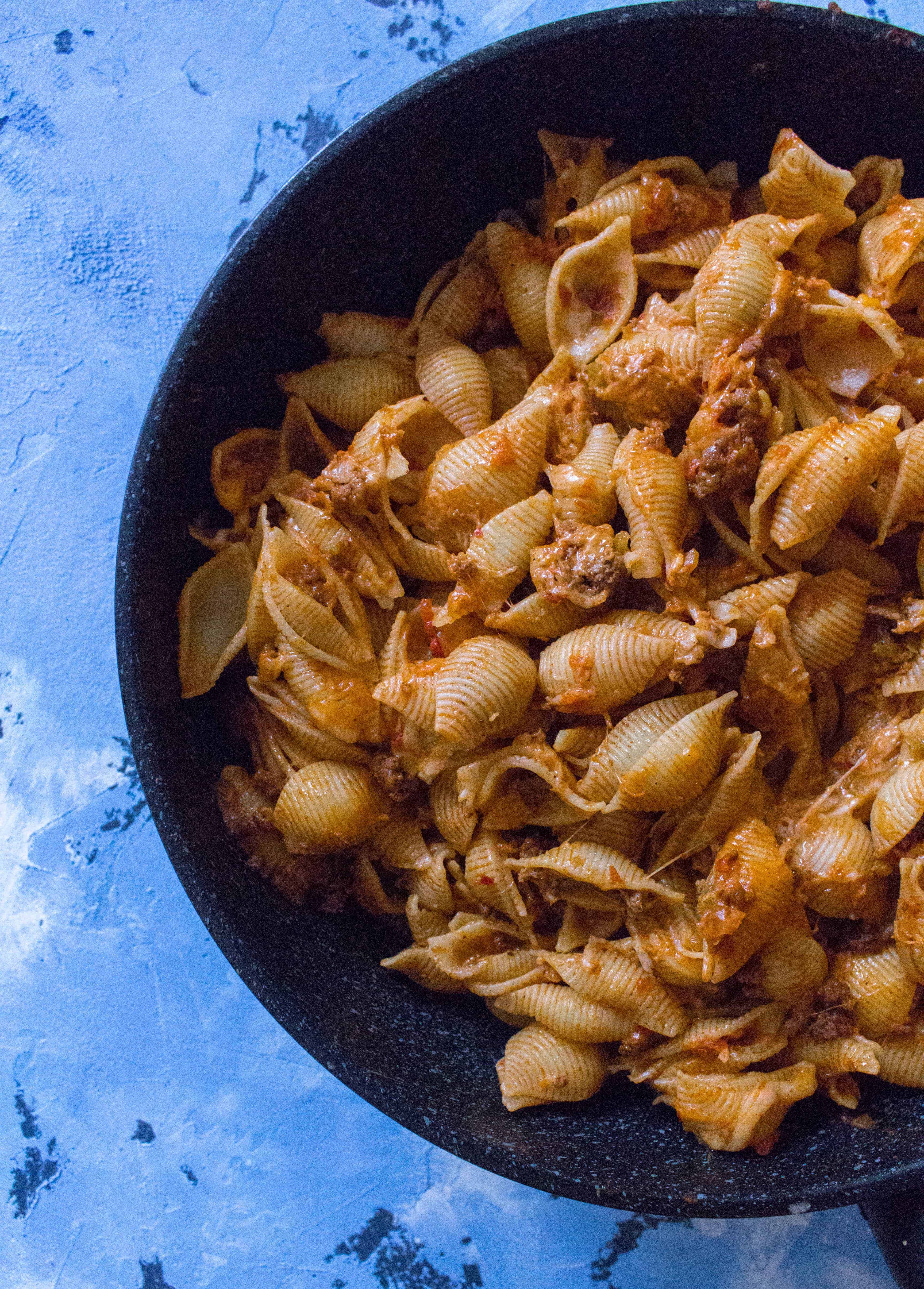 I'm back with another last minute potluck pasta. Last week was my supervisor's last day at work and because I couldn't be there for the party, I woke up at the crack of dawn to whip up a quick last minute potluck taco pasta to drop off at work. While I wasn't there for the potluck/party, I was told that everyone liked it! I got some text messages about how much they liked the taco pasta and when I was at work on Monday, I had coworkers asking for the recipe!
The last minute potluck taco pasta was pretty much born because my supervisor loves taco so since I didn't have time to make him a taco bar, I made the next best thing, taco pasta! (PS this whole last minute potluck pasta is starting to become a trend at work! Here was the last potluck pasta I made for work!). Also, say that fast five times! Last minute potluck taco pasta. That's a bit of a mouthful!
Last Minute Potluck Taco Pasta
Need a last minute potluck idea? Why not try this taco pasta?
Print
Rate
Ingredients
2

bags

shelled pasta

2

lbs

beef

2

packets

taco seasoning

2

jars

of salsa

1

bag

shredded cheese
Instructions
In a pot, bring water to a boil to cook your shelled pasta

In a large pan, place your beef in along with your packets of taco seasoning and cook until it's done.

Drain your pasta and add it to your pan of beef and mix in the jars of salsa and cheese.

Optional: layer your cheese into the pasta and mix throughly or after transferring your pasta to a baking tray, sprinkle your cheese on top of the pasta and bake for 5 minutes.
Notes
This is a very freehanded/eye balling recipe! If you prefer your pasta to be super saucy - add more sauce, if not, go light on the sauce. I've made this many times just by eyeballing! There's really no right or wrong way of making this. It always turns out delicious :)
One jar of salsa is around 430mL and one bag of pasta is just under 500 grams. Your grocery store may vary!
Tried this recipe?
Did you make this recipe? I'm always so happy to hear about it! I'd love to see how it turned out. Tag me at @CarmysHungry on Instagram so I can see it! If you enjoyed the recipe, I'd really appreciate a comment with a 5 star rating! ♥
2. Work
On the same note, now that I'm back at my previous work location, I'm so excited that I'm surrounded by food and shops again, I've gone a little sushi crazy. I've eaten sushi at least 3 times now to get my fix haha. I know I should be eating my meal prep but damn I miss sushi within walkable distance!
3. Riverdale
I'm SO excited that Riverdale is back! Um, I need to know who shot Fred like now. Cheryl is also a special type of crazy. The show is so ridiculous but I love it.
4. Lush
I'm kind of obsessed with Lush right now. I've been really digging their massage bars and I've grown obsessed with their sleepy line. Their lotion and bath bomb has really helped with my sleepless nights! I love using the massage bars on the knot that's on my the outer side of my leg a bit above my knee. Plus it's moisturizing!
5. Basil Plant
I am literally the worst! I'm so happy there was rain this week because guess who forgot to water her basil plant again???
Whew, so those are the five things from this week! What about you? What's one fun or not fun thing from your week that you'd like to share?
Other places to connect with me
Instagram: @runcarmyrun @curiouslychasing @carmyshungry
Twitter: https://twitter.com/runcarmyrun
Facebook: http://www.facebook.com/carmyycom
Email: [email protected]
Vlogs/Recipe Videos: Youtube