Are you looking for a convenient way to add more fruits and vegetables in your diet? Why not try a smoothie subscription so smoothies packed with fruits and vegetables are delivered straight to your door?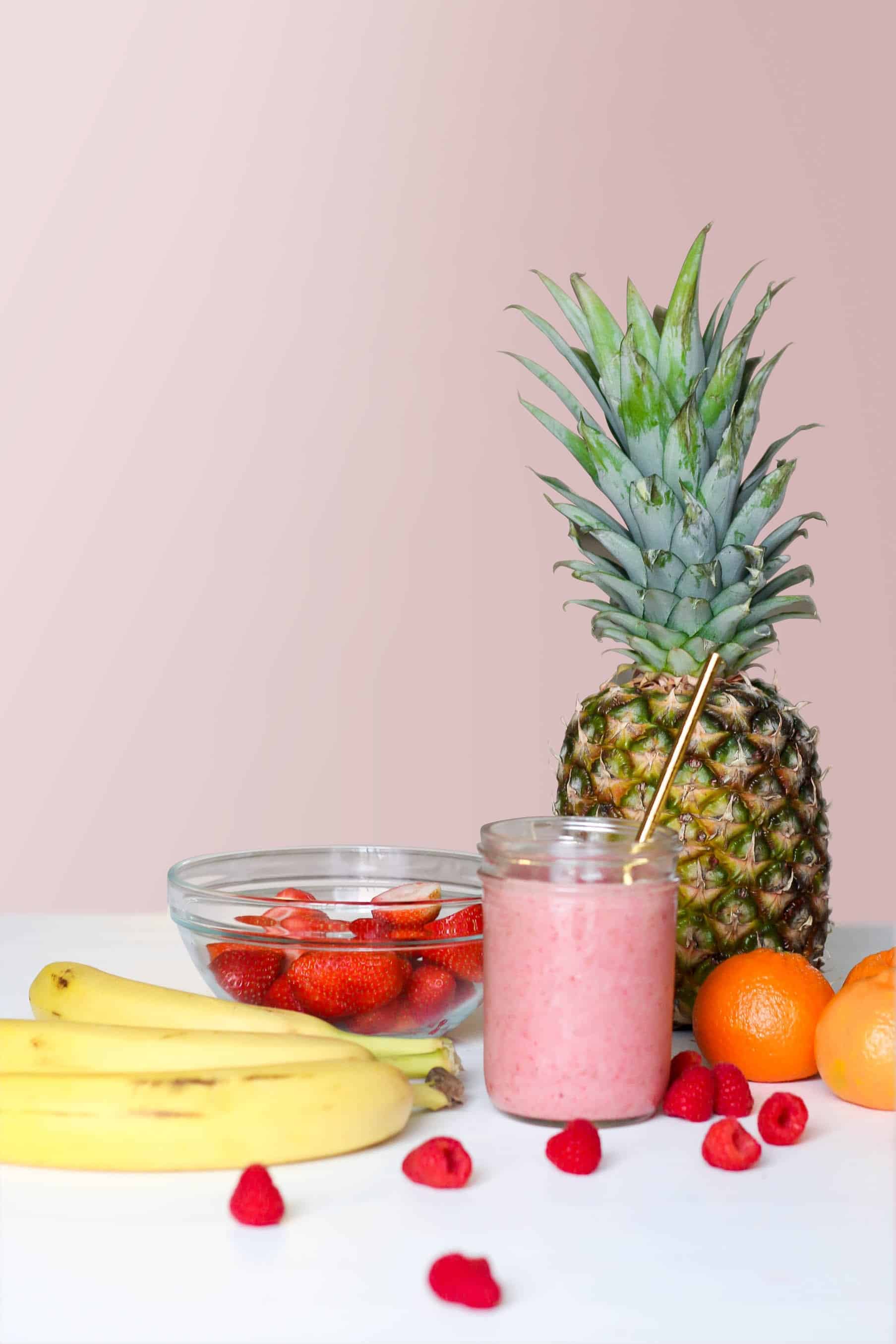 Okay, let me get to this right off the bat. Yes, having smoothies delivered straight to your door can be a little expensive BUT if it's something you're interested in and find that it helps you save time/adds value to your day, I say go for it! While the price point can be a little high sometimes, I've found that when I'm looking to try something new (ie a new flavour combo with boosters and etc), it's more worth it for me to purchase it and try it through a subscription first instead of buying all the ingredients separately then realizing it's not my cup of tea.
I consume a lot of American content so if you do too, I'm sure you've heard of Daily Harvest, a smoothie subscription that sponsors a lot of podcasts and influencers. Smoothie subscriptions seem to still be a relatively new thing in Canada (I mean it feels just like yesterday when companies like Hello Fresh and Blue Apron was saying hello to Canadians) so I wanted to compile a list of companies that provide this service in Canada. While at first, smoothies don't sound like something that should be delivered to your door due to the fact that you know, it's liquid and should be kept cold, these companies has found a way to make it work!
Evive Smoothie
Delivery zone: throughout Canada
Price: Box of 12 smoothies per order $45/$3.75 per smoothie
Options: 7 flavour options
Evive Smoothie is an organic and vegan smoothie subscription based in Quebec. Evive Smoothie is quite unique as they do not require a blender to make! Yup, a blender-less smoothie. They're perfect for on-the-go drinking as you just need to pop out their little smoothie cubes into a container, add some liquid in, and let them melt together. I've done this a few times when I was rushing out the door to work and all I needed to do was pop the cubes into a mason jar then bought a small carton of milk at the subway and mixed them together (see below of a snap from my IG stories when this last happened).
Their smoothies uses plant based protein boosts such as pea protein and chia protein in addition to mixing both fruit and vegetables together so you can easily get your daily servings of fruits and vegetables in. (Bonus info: another thing that Evive Smoothie does differently is that they also sell their smoothies in the frozen selection at retail locations)
SmoothiesGo
Delivery zone: throughout Ontario and Quebec
Price: Box of 12 smoothies $90/$7.50 per smoothie
Options: 13 flavour options
"$90?!" you might be saying. I know, at first glance, compared to the Evive Smoothie, the price is double the amount. However, each smoothie  from SmoothieGo is actually two servings! You can blend a pack up and leave half in the fridge for later or do what I do and share half with my partner.  SmoothieGo is a family run business based out of Quebec where they jam pack their smoothies with nutrient dense ingredients. They fill their smoothie mix with over 7 ingredients per pack and usually include a superfood Organic Lucuma, Chia Seeds, Matcha, and more.
Their packaging is very clear as they include an image of all the ingredients that are inside – this makes it easy to pull a pack out of the freezer and being able to identify what flavour it is quickly and with ease. SmoothieGo are gluten-free and dairy-free, vegan, have no added sugar, and have no artificial colours. Check out how vibrant and lovely the smoothie looks down below.
Revive Organics
Delivery zone: throughout Canada
Price: Box of 12 smoothies $101.88/$8.49 per smoothie
Options: 10 flavour options
Full disclaimer – my experience here may be different than yours. Revive Organics had reached out to offer me a set of smoothies to try. This was the second smoothie subscription company that had reached out to me which was actually what inspired me to compile a list of subscriptions so it'll be easier for Canadians to find! I was told my shipment was delayed due to labour day long weekend and after 3 more follow ups over the next few weeks (since you know, frozen goods will go bad if they end up in limbo somewhere), my package never came.
Pre-post edit: I had gotten an email a few days ago asking if I had received the package. I said no, I had not. I haven't heard back since! I'm sure it's just growing pains or an issue with their marketing department so I can't write off the company completely but I feel like I should share my personal experience with Revive Organic as I've shared my personal experience with the other companies.
However, you may have a 100% positive experience as you would be in contact with a different department than I was. Revive Organics does deliver Canada wide so if the other more specific locations companies don't deliver to you, this could be an option.
The Good Stuff
Delivery zone: throughout the Greater Vancouver Area
Price: Box of 12 smoothies varies from $70-$80/$5.95-$6.95 per smoothie. Minimum order of 6 smoothies, free shipping with 12
Options: 11 flavour options
The Good Stuff is a company based out of the Greater Vancouver Area that only deliver to the Greater Vancouver Area. They have a pretty cool concept where they have specific collections help you target specific goals such as muscle gain and weight loss. They also off a free 20-minute 1-on-1 consultation with a Certified Nutritional Practitioner to have a conversation about your health goals, 1-page smoothie program, and general heath tips.
Sauté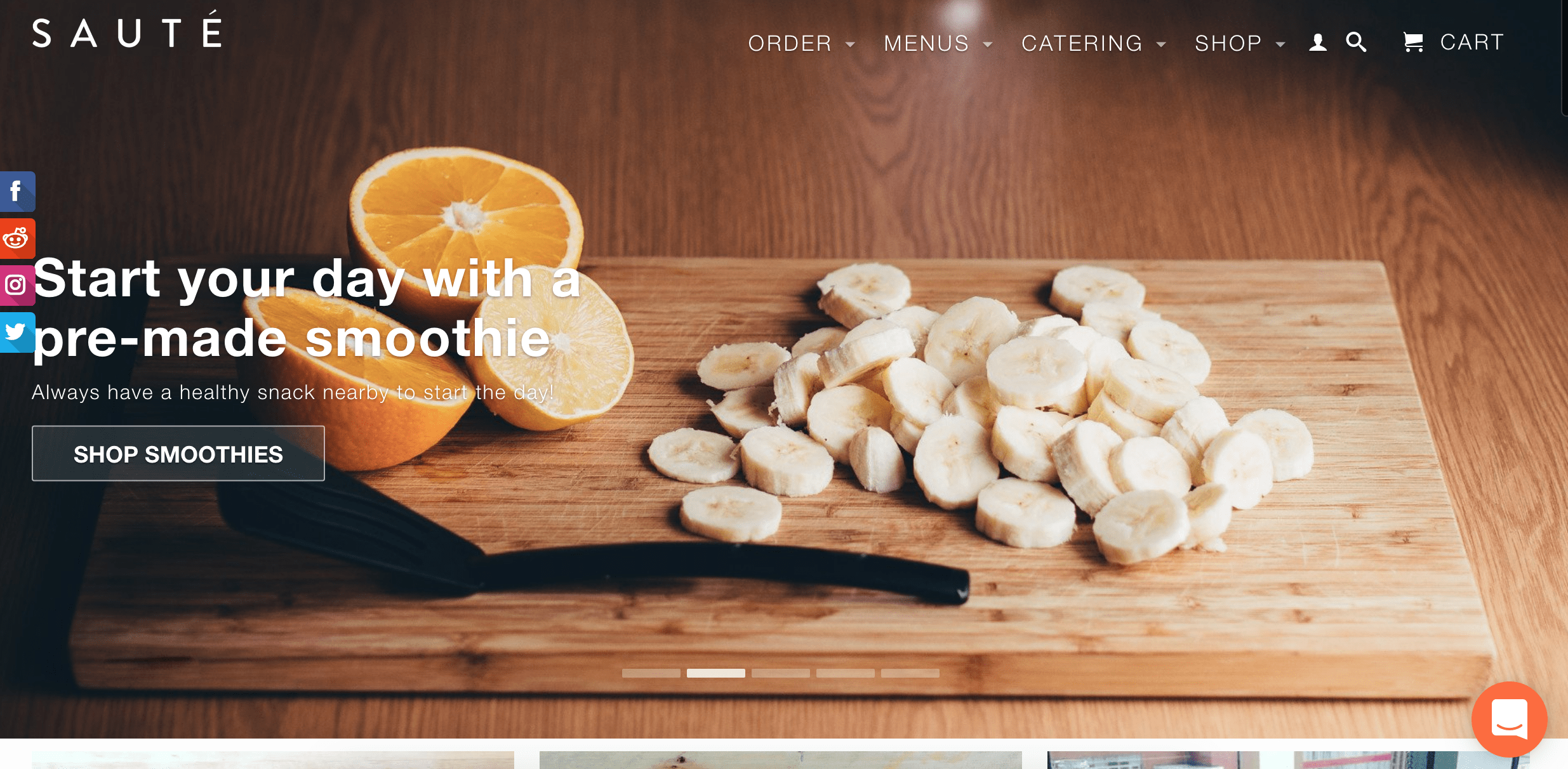 Delivery zone: throughout Maritime provinces (NS, NB, PEI)
Price: Box of 12 smoothies $69.95/$5.82 per smoothie
Options: 6 flavour options
So the Sauté website doesn't state where their delivery zone for smoothies are but from some digging, they state vegetarian items are delivered throughout the Maritime provinces so I'll assume that includes smoothies. If not, then it's Halifax/Nova Scotia only! Sauté is not just a smoothie delivery company as they include regular meals as well and smoothies are just one of their options. They are quite environmentally friendly as they use glass jars that you can return for a discount off your next purchase. Smoothies are pre-blended that you like thaw from the freezer to the fridge overnight so if you don't have a blender, you're in luck! They also provide a pick up option if you're willing to head to Dartmouth Crossing.
Raw by Robyn
Delivery zone: throughout Calgary maybe Alberta?
Price: Box of 12 smoothies $77.88/$6.49 per smoothie
Options: 9 flavour options
Again, a little vague about their delivery zone, Raw by Robyn seems to delivery smoothies in Alberta. Robyn has assembled 9 different smoothies that are packed with superfoods and whole foods out of her desire to maintain a healthy lifestyle while active.
LiveFit
Delivery zone: throughout Ontario – Canada-wide coming soon
Price: 5.95 per smoothie
Options: 4 flavour options
This Ontario based meal prep service, LiveFit, like Saute focuses on delivering meals but also delivers smoothies! Since their focus isn't on smoothies alone, they only have 4 flavours to choose from. While only 4, I still wanted to include LiveFit on this list as they mentioned Canada-wide delivery is coming soon.
---
So that's it! Would you purchase a smoothie subscription? What about as a gift to a friend or family member? Let me know down below!
Are there any smoothie deliveries in Canada that I've missed? Let me know and I'll add them to the list!
---
Other places to connect with me
Instagram: @carmyshungry
Twitter: https://twitter.com/runcarmyrun
Facebook: https://www.facebook.com/carmyycom
Email: [email protected]
Vlogs/Recipe Videos: Youtube