What happens when you crave tacos and hummus at the same time? You combine them and make taco hummus!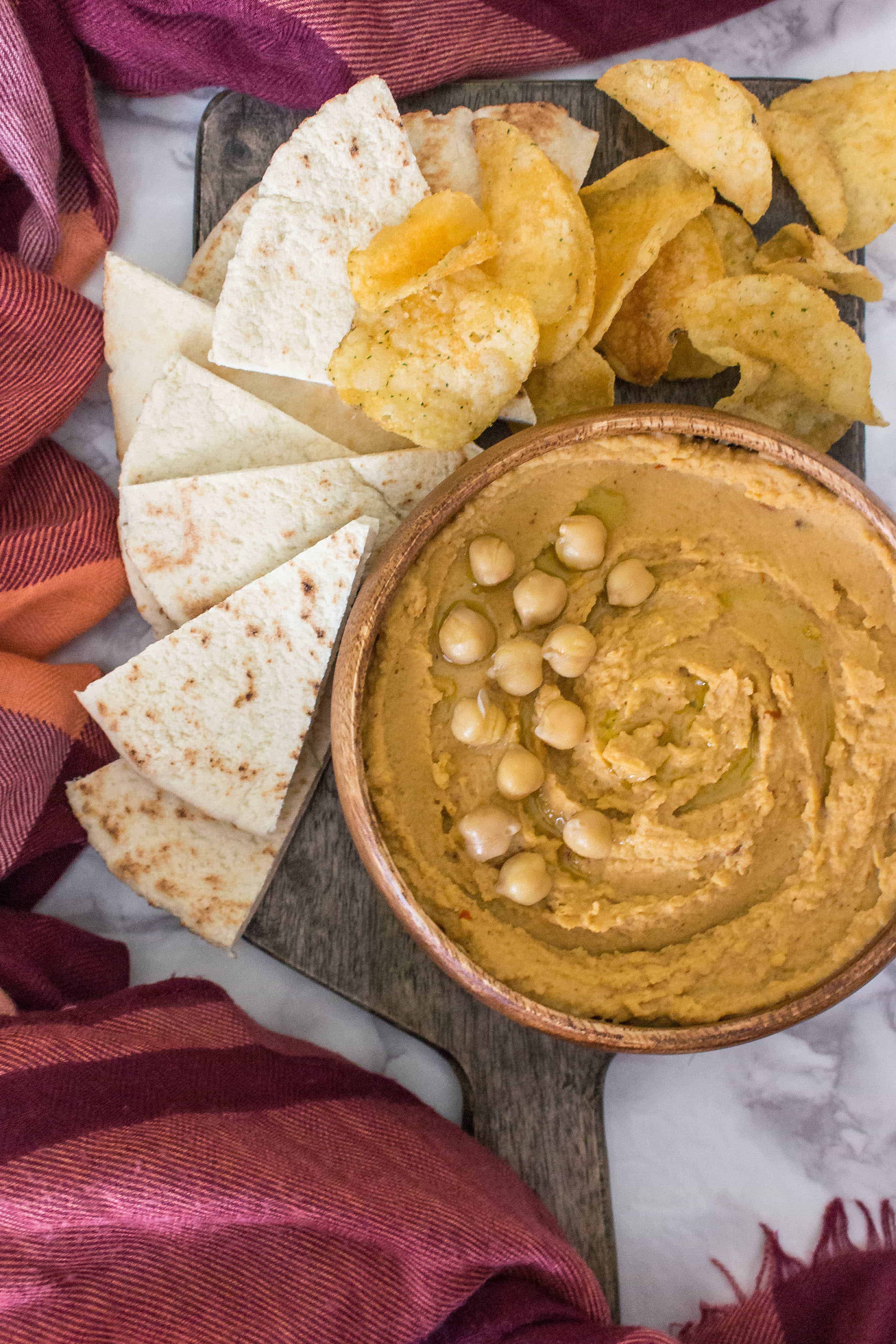 A couple years ago, I discovered hummus at my local grocery store and was like hey, why not give it a try. Turns out I love hummus and was able to consume it by the tub. Unfortunately, every time I ate hummus, I would break out into hives. It took me an embarrassingly long time to make the connection (thanks to my being sensitive to the world) that it was the hummus breaking me out.
Thinking it was the hummus in general, I sadly stopped eating it. However, I was confused as I was able to eat chickpeas without any hives but I didn't want to deal with the hives so hummus was off the menu.
It wasn't until I had black sesame gelato one summer that led to another hive breakout that it clicked in my head. It was the sesame/tahini! (The black sesame gelato was delicious by the way, I had to take some Benadryl to have "one last scoop" before cutting myself off)
So now whenever I crave hummus, I have to make it at home so I can cut out the tahini. Fun fact, they say to make smoother hummus, you should remove the skins of the chickpeas but let's be honest me, who in the world has the time to remove the skin on each and every chickpea? Did it once, never again.
The other day, I really wanted some tacos but it was snowy out and I really did not feel like heading out to the grocery store to pick up some meat and etc. However, I had just hoarded 6 cans of chickpeas the night before (they were on sale for $1!) so when I was making my hummus, I was like how would this taste if I put in a taco mix…. and so taco hummus was born.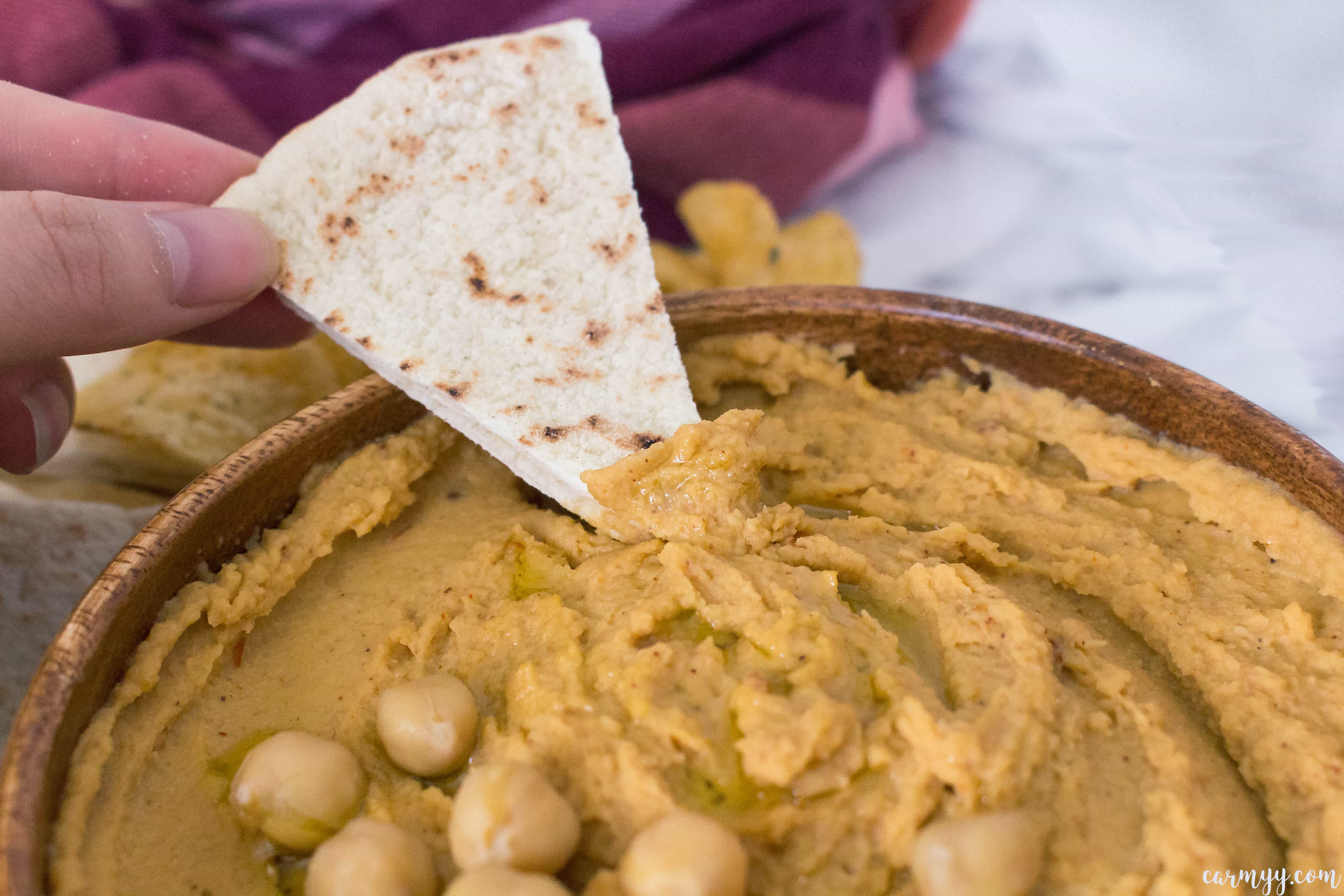 I used my own blend of seasoning for the taco mix. I'm sure you can use store bought seasoning but I was not going to brave the cold for the seasoning. For this taco hummus recipe, you'll need a food processor.
Taco Hummus
What happens when you crave tacos and hummus at the same time? You combine them and make taco hummus!
Print
Rate
Ingredients
2

cans

chickpeas

3

tbsp

chickpea liquid from the can

2

cloves

garlic

7

tbsp

olive oil

2

tbsp

lemon juice

taco seasoning,

equal parts onion powder, crushed red peppers flakes, paprika, ground cumin, sea salt, black pepper. double part chili powder
Instructions
Throw everything into the food processor and blend until smooth
Tried this recipe?
Did you make this recipe? I'm always so happy to hear about it! I'd love to see how it turned out. Tag me at @CarmysHungry on Instagram so I can see it! If you enjoyed the recipe, I'd really appreciate a comment with a 5 star rating! ♥
Nutrition Per Serving
Serving:
4
g
|
Calories:
221
kcal
|
Carbohydrates:
1
g
|
Fat:
24
g
|
Saturated Fat:
3
g
|
Vitamin C:
3.4
mg
|
Calcium:
3
mg
|
Iron:
0.1
mg
Nutrition Disclaimer
Let's Chat! What's your favourite hummus recipe?
[Tweet "Taco Hummus (Tahini Free) #recipe"]
pin it for later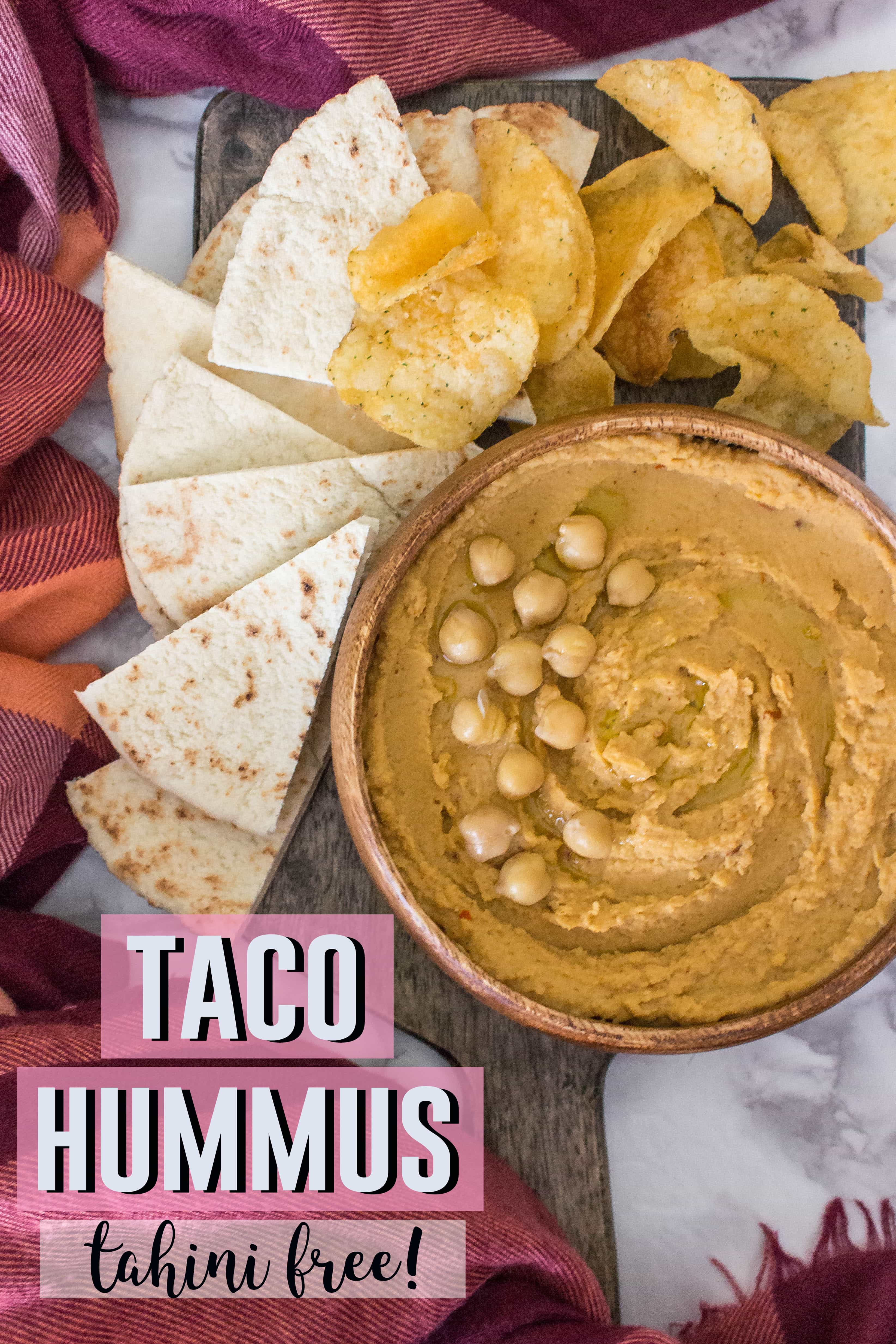 Other places to connect with me
Instagram: @runcarmyrun @curiouslychasing @carmyshungry
Twitter: https://twitter.com/runcarmyrun
Facebook: http://www.facebook.com/carmyycom
Email: [email protected]
Vlogs/Recipe Videos: Youtube