Here are 9 mason jar meals recipes to make this weekend for your meal prep! Putting your food in jars makes prepping, packing, and cleaning much faster. Check out these amazing recipes down below!
Food in Jars
I love using my mason jars. From using it to store dry ingredients to packing my lunch in them, the mason jar is so versatile.  They're very easy to clean and sanitize plus mason jars are very cheap to buy in bulk. If you don't carry a traditional lunch box or you're looking for something less bulky, a mason jar meal might be just the meal prep for you!
Tips for Making the Best Mason Jar Meals
wide mouth jars are the easiest to pack food in (here's an example of one from Amazon)
if the recipe involves adding hot water to cook, make sure your glass is at room temperature!
layer the foods! Wet stuff on the bottom of the mason jar, dry things up top
Must Try Mason Jar Meals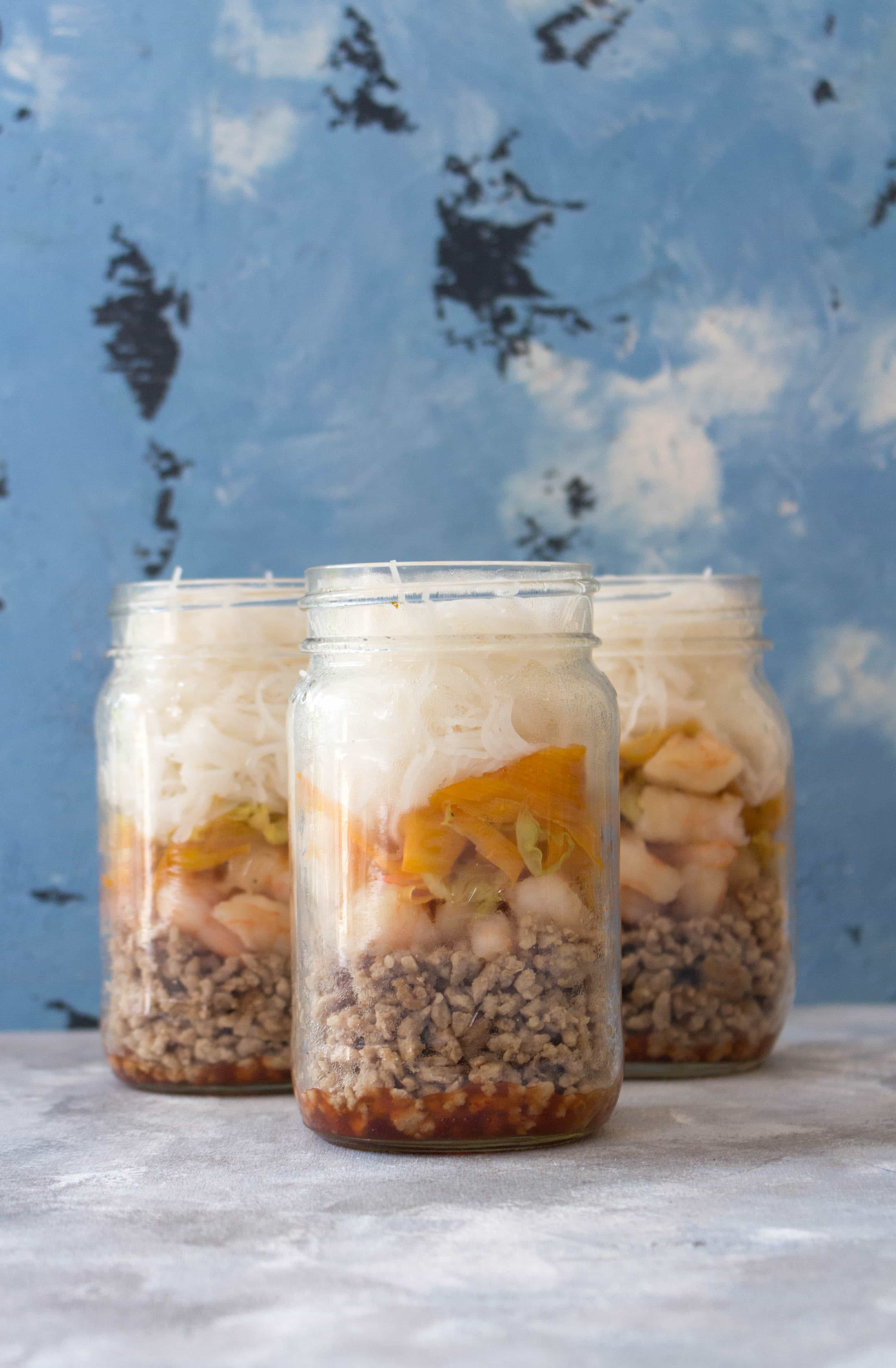 This easy deconstructed spring roll in a jar is a fun and delicious way to get your spring roll fix without having to fry or wrap a roll! Recipe is from yours truly ;)
Make meal prep super easy with this Chickpea Salad in Jar with Homemade Honey Mustard Dressing. Recipe from Babaganosh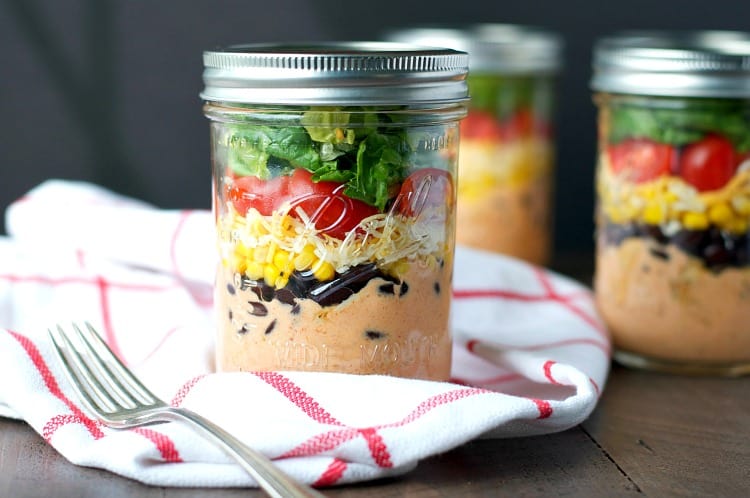 With only about 10 minutes of prep (and no cooking!) you can prepare these healthy Chicken Taco Mason Jar Salads to keep in your refrigerator for a busy week ahead! Whether you serve them as portable lunches or last-minute dinners, these salads are loaded with fresh veggies, plenty of cheese, and almost 40 grams of protein for a nutritious and satisfying meal at any time of day! Recipe from The Seasoned Mom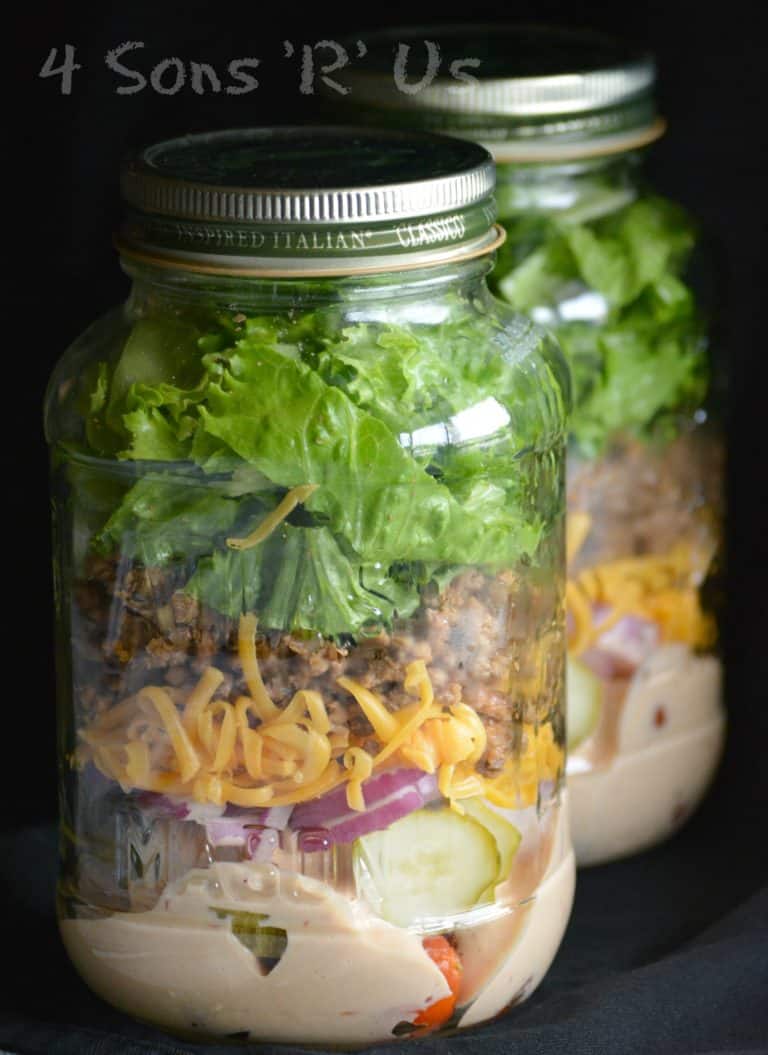 Are you on the lookout for an easier take and go lunch idea, but tired of the traditional brown bag options? This Cheeseburger Mason Jar Salad is hearty, healthier, and let's face it tastier than many alternatives. Recipe from 4 Sons 'R' Us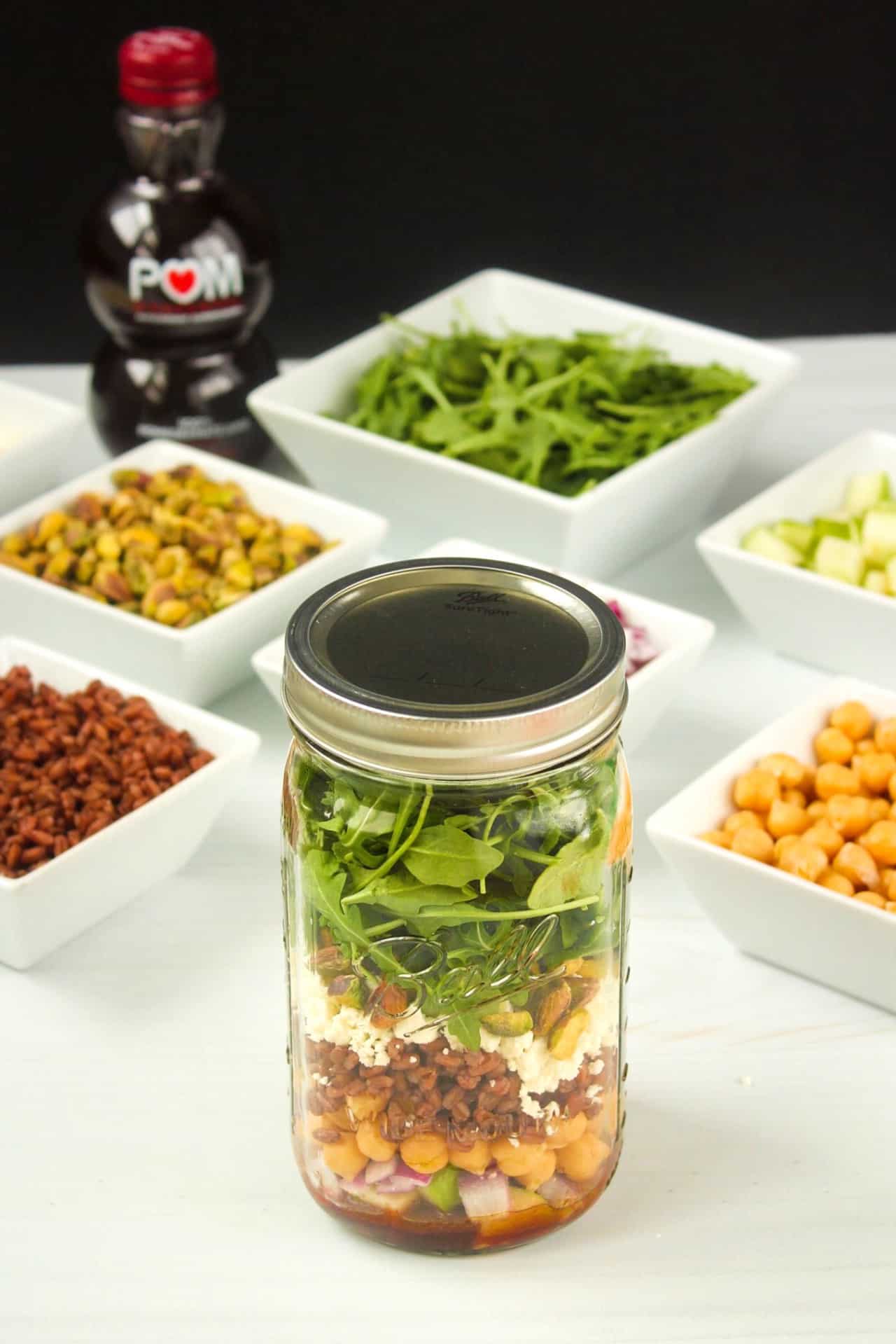 Shake up your lunch time routine with this make-ahead Pomegranate Farro Mason Jar Salad. A quick, easy, and portable salad that will stay fresh in your fridge all week long! Recipe from Byte Sized Nutrition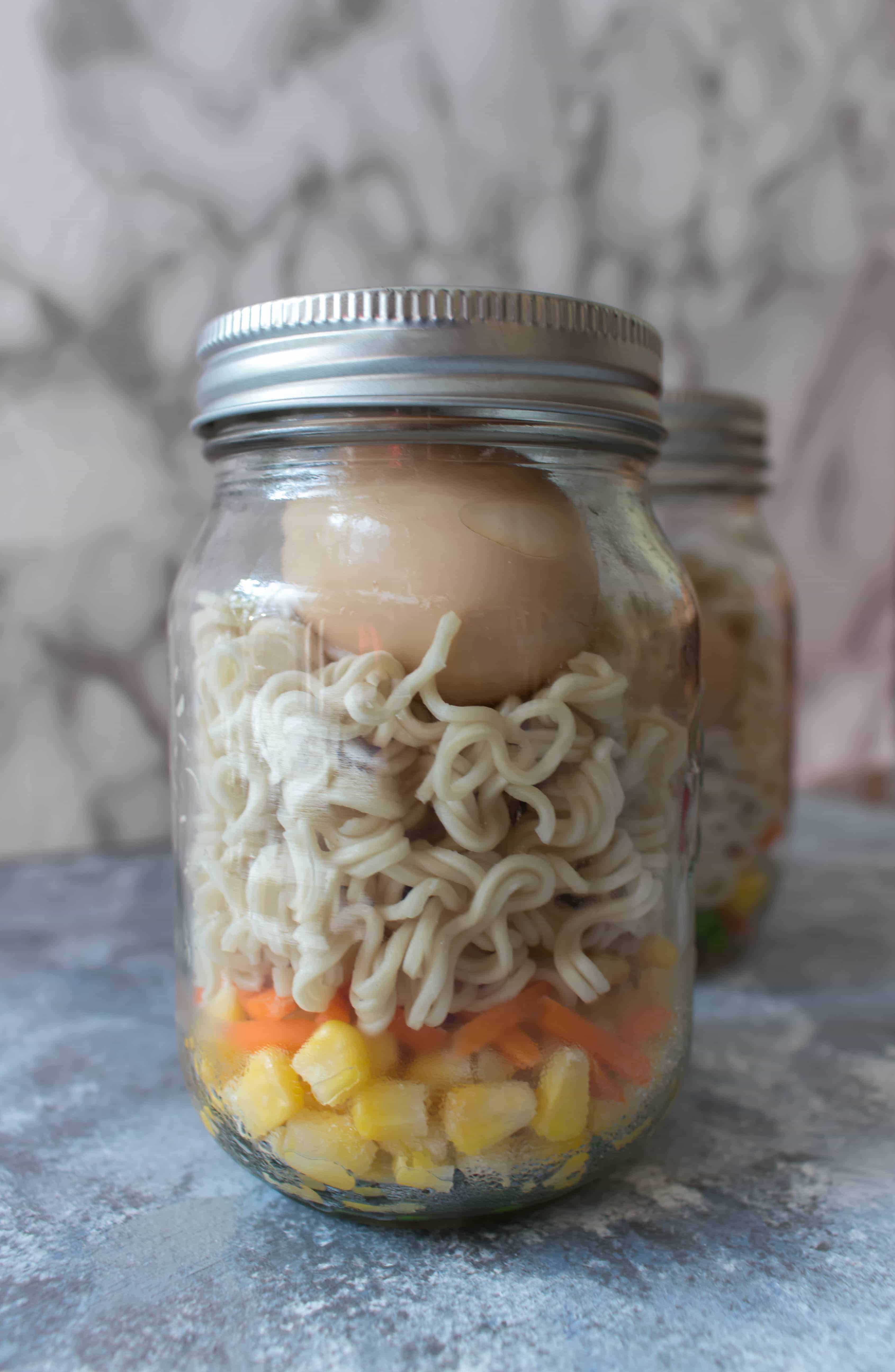 Take your work lunch to a whole new level by bringing your very own mason jar ramen! Recipe from me, Carmy :)
This Broccoli Slaw Salad in a Jar is the perfect packable lunch! Transform leftover chicken into an easy, healthy lunch option that can be prepped ahead of time for a busy week! Recipe from The Lean Green Bean
This sriracha shrimp caesar salad is made right in a mason jar for an easy, portable lunch. It's spicy, salty and packed with protein. Recipe from Running To The Kitchen
And last but not least, here are FOUR overnight oats ideas for you to try in your mason jars! These will keep you fueled all morning. Recipe from my meal prep archives!
---
Check out this post if you're looking for tips on how to meal prep. If you're looking for more meal prep recipes, check out my meal preps here!
---
Other places to connect with me
Instagram: @runcarmyrun @curiouslychasing @carmyshungry
Twitter: https://twitter.com/runcarmyrun
Facebook: https://www.facebook.com/carmyycom
Email: [email protected]
Vlogs/Recipe Videos: Youtube