Hello my friends! Recently you may have noticed a lot more meal prepping recipes pop up here as I've started sharing my weekly meal prep and I've gotten some questions! So let's break down meal prepping today with a meal prep 101 Q&A: what is meal prepping, why you should meal prep, how to meal prep, and more!
Meal Prep 101: Why You Should Meal Prep, How To Meal Prep, and Other Meal Prep Tips
What is Meal Prepping?
To me, meal prepping can mean a few things. Meal prepping can be cooking everything at once for the week and leaving it in the fridge to be reheated daily. It can be batch cooking for the month and freezing the meal in single portions in a chest freezer and thawing it out when you need it (this has the most vary as you can alternate daily). It can also just be cutting up some carrots beforehand so when you're ready to cook dinner, your ingredients are pre-cut. I personally do a little bit of each. I tend to prep on a weekly basis but I do have some things like sauces frozen for when I've made extra and want to save it for later.
Why Should I Meal Prep?
As a family of one (or sometimes up to 4 if the roomies want in on the food), I find that meal prepping for the week saves me a lot of time and money (I meal prep in Toronto, it's not the cheapest city to live in!). I don't have to think about what my lunch or dinner will be for the week and it keeps me from grabbing take out when I'm tired after work and don't feel like cooking a meal from scratch. I pick the day that the new weekly grocery store flyers comes out and see what's on sale. Which means I can base my meal around whatever meat and veggies are on sale that week to save (and it keeps me creative!). This has definitely helped me saved money as I no longer go blindly into the store and just get the meat I want at full price to cook for the evening! Other reasons to meal prep include: meal prep to lose weight, meal prep to get lean, meal prep to gain muscle (count your macros!), meal prep for lunch at work to avoid the cafeteria and/or your coworkers, meal prep to practice portion control, meal prep to avoid doing a ton of dishes daily!
Is Meal Prepping Hard?
Honestly, it depends. If you're okay with something simple such as chicken/potatoes/veggies – that's super easy and would not take you more than 2 hours on your Sunday to make for the week. However, if you want to have a bit more variety, it could take you a bit longer but it is definitely worth it at the end! Trust me! Down below, you'll find some super easy meal prep ideas that will show you just how easy this can be!
How Much Do You Prep a Week?
I prep 3-4 containers of lunch a week. I personally find by having only 3-4 meals preps, it gives me a little window for when a friend wants to grab a bite and I don't have to worry about my meal prep going to waste. Over 5 meals prepped, I find that the food is not as fresh – keep in mind if your meal prep has a high moisture content, that might change how long it'll last in the fridge. Here's a link to food storage safety for you to check how long something can last in the fridge.
I Don't Like to Meal Prep Rice, What Other Bases Can You Recommend?
Pasta, quinoa, sweet potato, regular potato, oats, beans/legumes, and there's a bunch of different types of rice to check out (ie Wild Rice) if it's just white rice you don't like!
Do You Count Your Marcos?
No. Sorry, I don't have any tips in that arena.
How Do You Store Your Meal Preps? What containers do you use for Meal Prepping?
I personally try not to use the plastic black containers, instead I use bento boxes as they're a lot more sturdy and come with dividers so if I have something saucy, it won't make the rest of the meal wet.
What Do You Use To Meal Prep?
Below are some products from Amazon (affiliate links) that I use. If you cannot see it, please turn off adblock and it'll show up! :) Affiliate links help support this blog – when you make a purchase using my link, I get a small percentage of the sale with no extra costs to you.
Where Do I Start? How Do I Meal Prep?
You can start small to avoid feeling overwhelmed. For example, making overnight oats the night before so breakfast is ready in the morning. Or bulk cook things like your grains, pre-soak your beans/nuts/etc so they're ready to use. You can even pre-chop some veggies like carrots so they're ready to cook right away and cuts down on your daily cook time! Even the smallest prep on Sunday will help make your week easier.
Once you feel like you won't be overwhelmed, you can combine everything! Plan out what you're going to eat that week and break it down to see what you can cook ahead – for example, if chicken is on sale, pre-cook your chicken and alternate between chicken salad, chicken pasta, and chicken wraps for the week. You could also switch it up and put some of that chicken in an omelette for breakfast! There is no right or wrong way to meal prep. I know there are a lot of "popular" ways to meal prep but remember, you do what you want! You can meal prep without chicken! You can meal prep without reheating! You can meal prep without an oven and just use the stove top! See the examples down below.
If you're still a little overwhelmed on how to meal prep, check out this post where I break down step by step exactly what I do to make this meal prep. 
If you're looking for more help with meal prepping, subscribe to my newsletter (sidebar or click here) to get a week's lunch and snack meal prep and the shopping list! 

April 2018 update: I've now added a weekly meal planner printable to my newsletter! Sign up to get that in addition to the week's worth of lunch + snack meal prep.
Need Some Easy Meal Prep Ideas?
This chipotle chicken meal prep 4 ways is simple but changes slightly between each dish so you don't have to eat the same exact lunch 4 days in a row without having to do additional work!
 This Sheet Pan Cashew Chicken with Veggies is so easy and fast to make. My take on the popular Chinese takeout dish in under an 40 minutes!
Got a whole chicken? Here's a whole chicken meal prep that makes 3 freezer friendly meals!
 These Honey Sriracha Turkey and Mushroom Meatballs are the perfect blend of sweet and spicy that leaves you wanting more.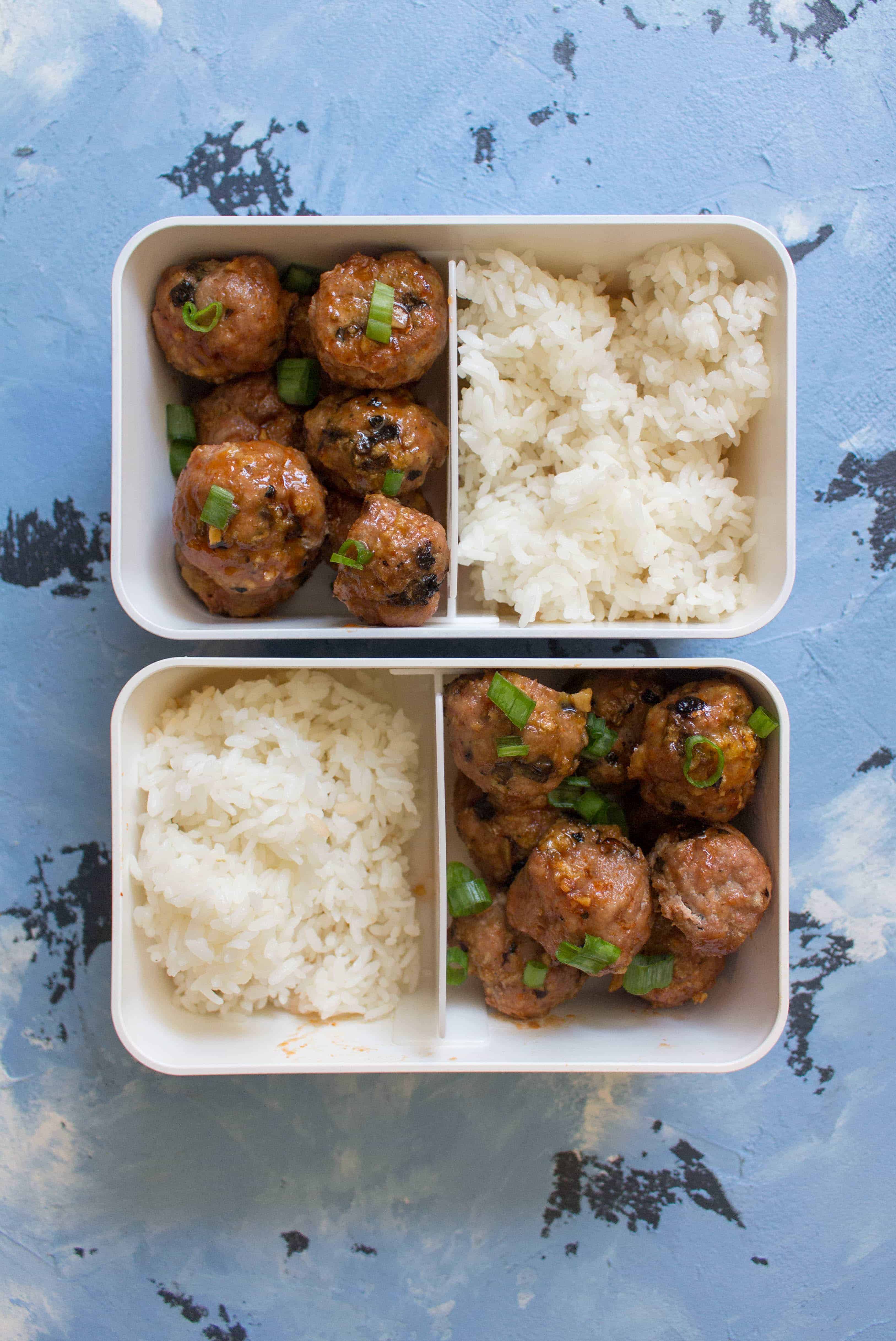 Or what about this Sheet Pan Chicken Teriyaki with Veggies and Pineapple Meal Prep (no sesame) is the healthier homemade version of the popular chicken teriyaki takeout!? A pan of juicy chicken with a sweet and tangy sauce alongside roasted vegetables and pineapple!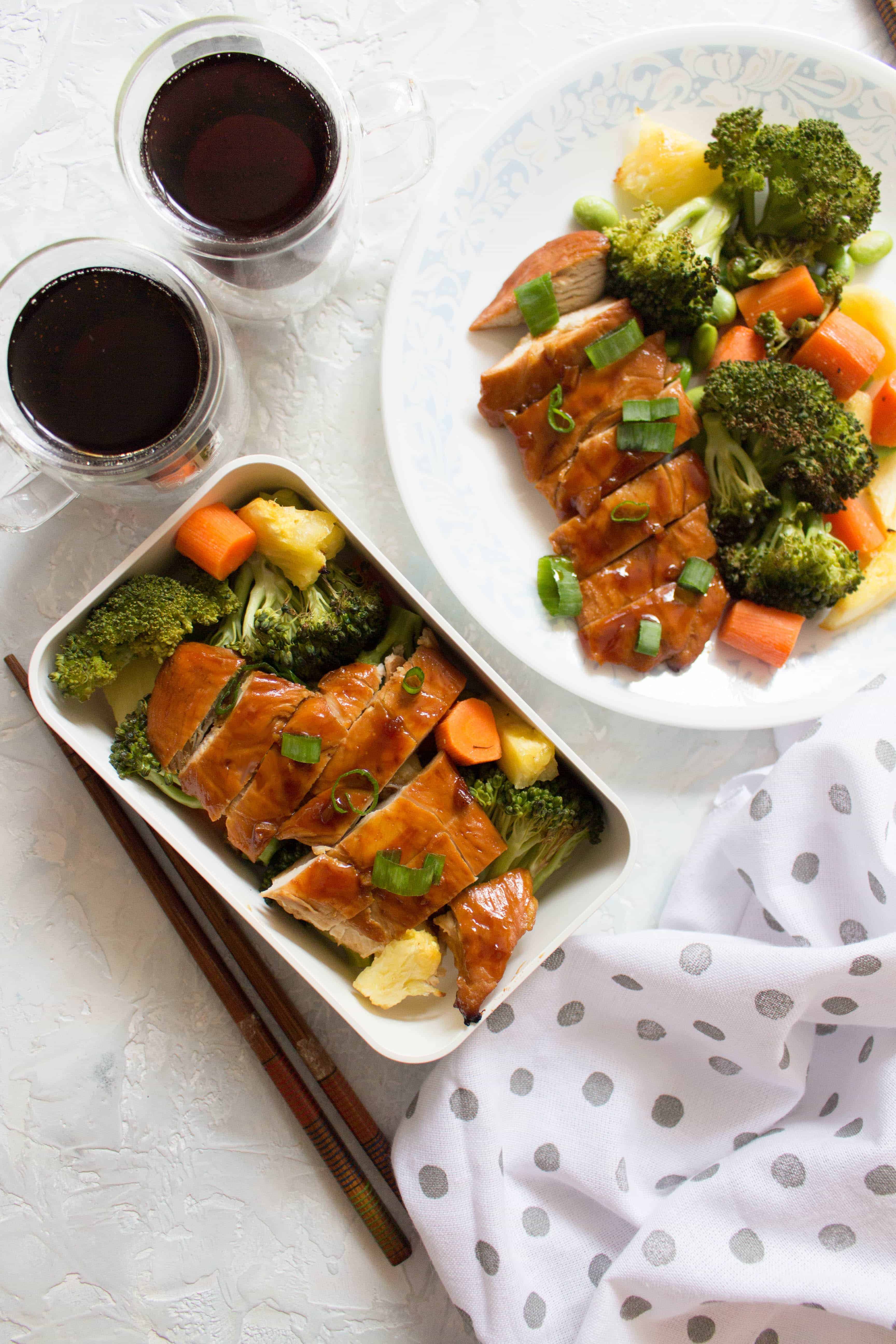 Need more ideas on how to meal prep?
Check out the rest of the meal prep recipes I have on the blog!
---
Meal prepping shouldn't be stressful – with some practice, your meal preps will become fast and easy. I hope you found this post to be helpful! Please feel free to comment below if you have any questions. Be sure to sign up for my newsletter either on the side bar to your right or click on the bloglovin' button to add me to your reader so you don't miss a recipe or post!
Let's chat! What's your meal prep 101 tip? Do you meal prep? If not, why not? If yes, what are your go-to meal preps?
Don't forget to pin this!
Other places to connect with me
Instagram: @runcarmyrun @curiouslychasing @carmyshungry
Twitter: https://twitter.com/runcarmyrun
Facebook: http://www.facebook.com/carmyycom
Email: [email protected]
Vlogs/Recipe Videos: Youtube