Got a potluck the next day and you just remembered? Well you're in luck because that's been me one too many times. So today I have for you 17 Last Minute Potluck Ideas so it looks like we were super prepared ;)
Last Minute Potluck Ideas: Dips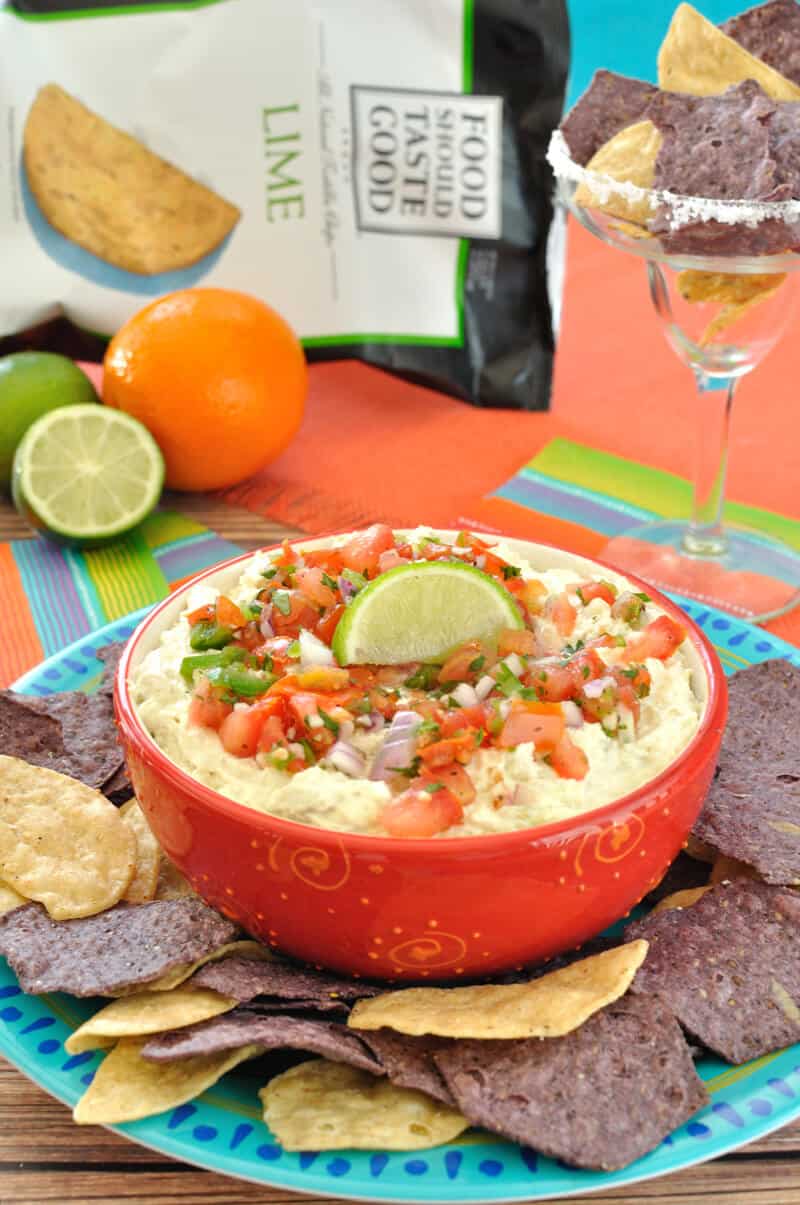 Easy slow cooker chicken dip recipe with tequila. This Crock Pot Margarita Chicken Dip will be a great appetizer for Cinco de Mayo, summer cookout, or your next party. Get the recipe here from Dip Recipe Creations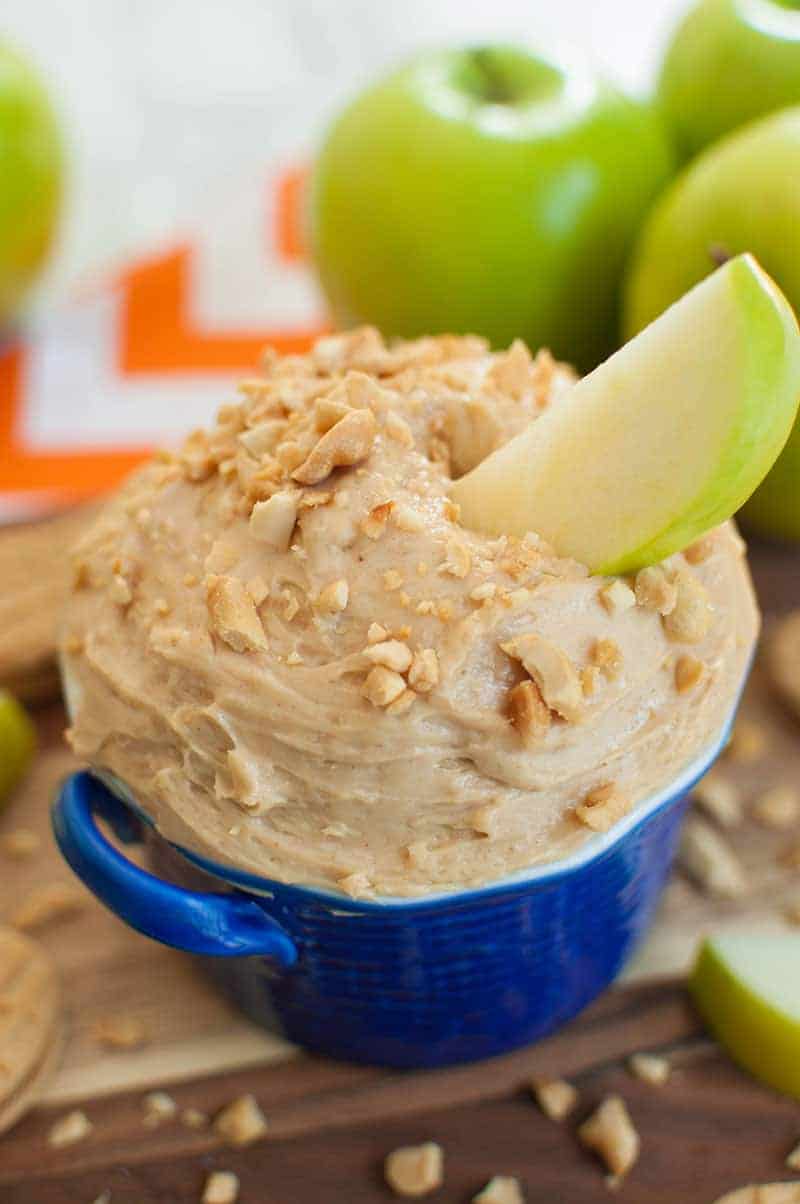 Easy, cream cheese peanut butter dip is a perfect party appetizer or no bake dessert. Serve this creamy peanut butter dip as a fruit dip or with cookies. Get the recipe here from Dip Recipe Creations
This Mexican Bean Dip is hearty and healthy and full of flavor and is the perfect potluck dish for BBQs or parties. Get the recipe here from Veggie Inspired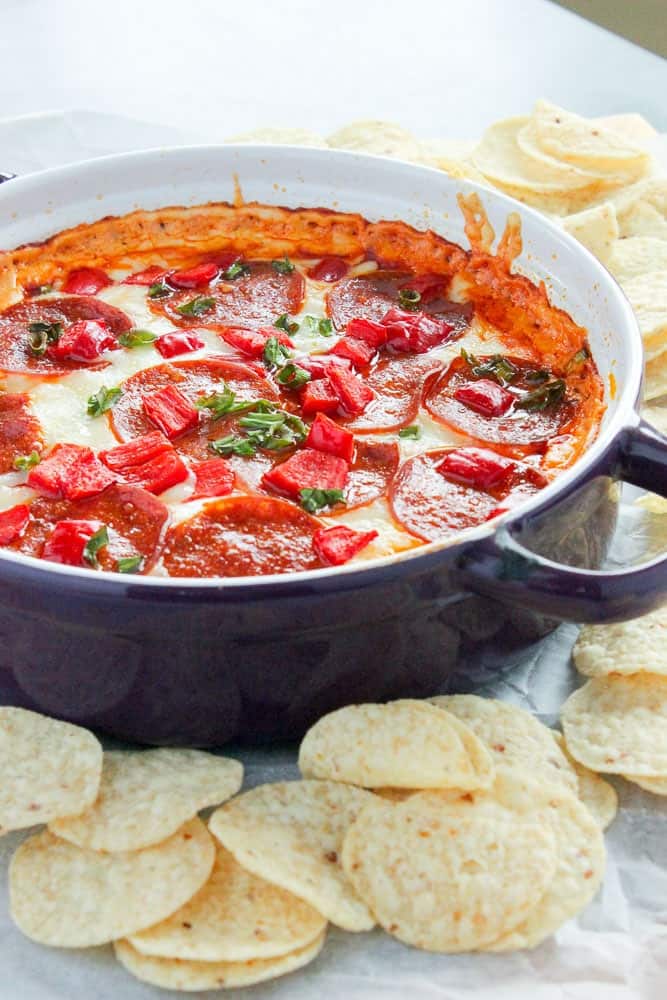 This Pepperoni Pizza Dip (with cream cheese) is the perfect appetizer for a party or potluck when you want to please everyone. It's hot, easy, cheesy and delicious, not to mention gluten free and can be made vegetarian. Plus, who doesn't love pizza?! Get the recipe here from Delicious on a Dime
Last Minute Potluck Ideas: Salads
This Tropical Chickpea Salad is wonderful on its own or served on a bed of lettuce – plus it only takes 15 minutes to whip up. Get the recipe here from Veggies Save The Day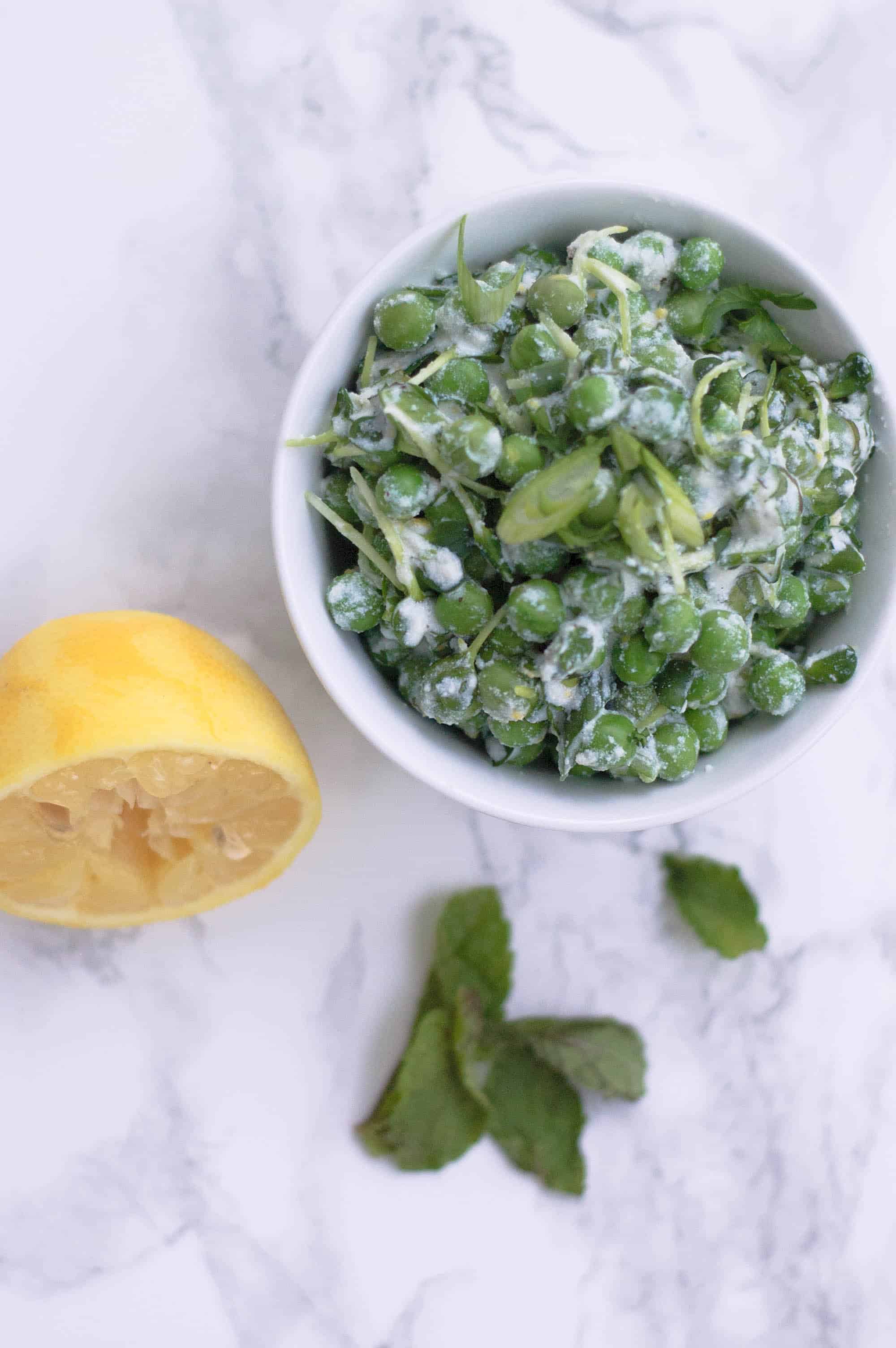 This bright and fresh spring pea salad with lemon-ricotta dressing is light enough to be enjoyed on a hot day without making you feel overly full, and also tasty enough to make you want to come back for seconds! Get the recipe here from Food Above Gold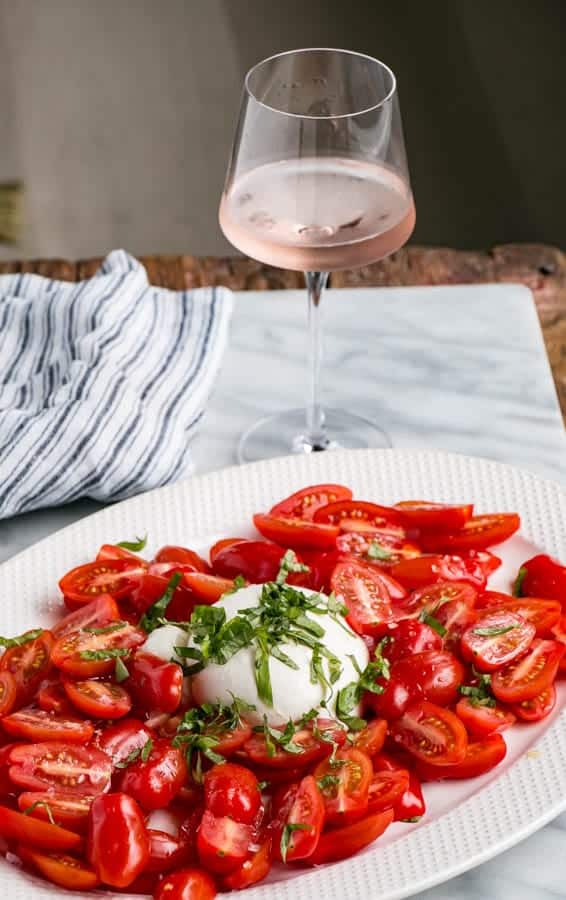 Sweet, juicy tomatoes paired with fresh torn fragrant basil, olive oil, and flaky sea salt. Add creamy cheese such as torn buffalo mozzarella or burrata for an insanely simple and delicious salad. Bonus: this only takes 5 minutes! Get the recipe here from My Kitchen Love.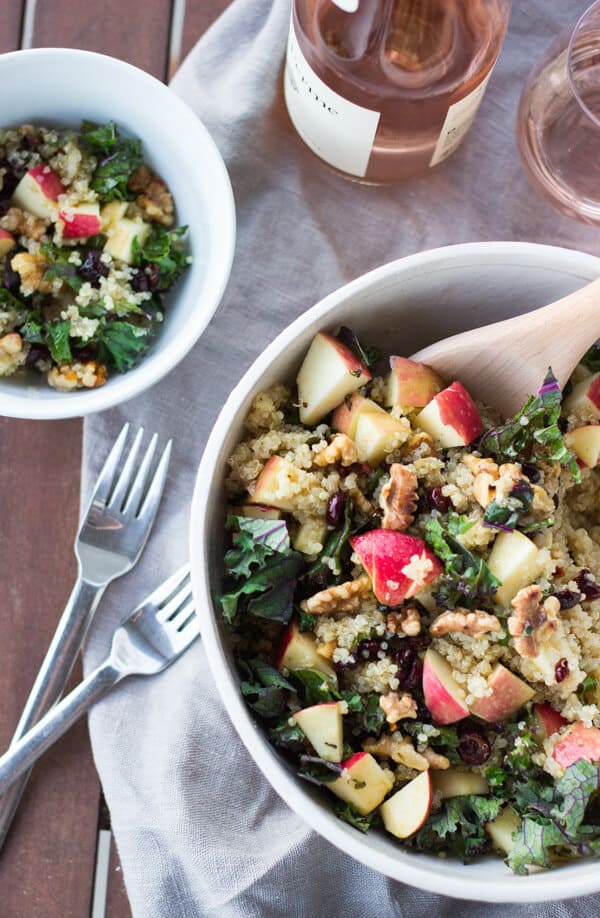 This salad consists of quinoa, kale, toasted walnuts, juicy apples, and cranberries and is tossed in a cider vinaigrette for a super tasty dish. This salad is naturally gluten-free and vegetarian and you can get it from Pass Me Some Tasty.
Last Minute Potluck Ideas: Pasta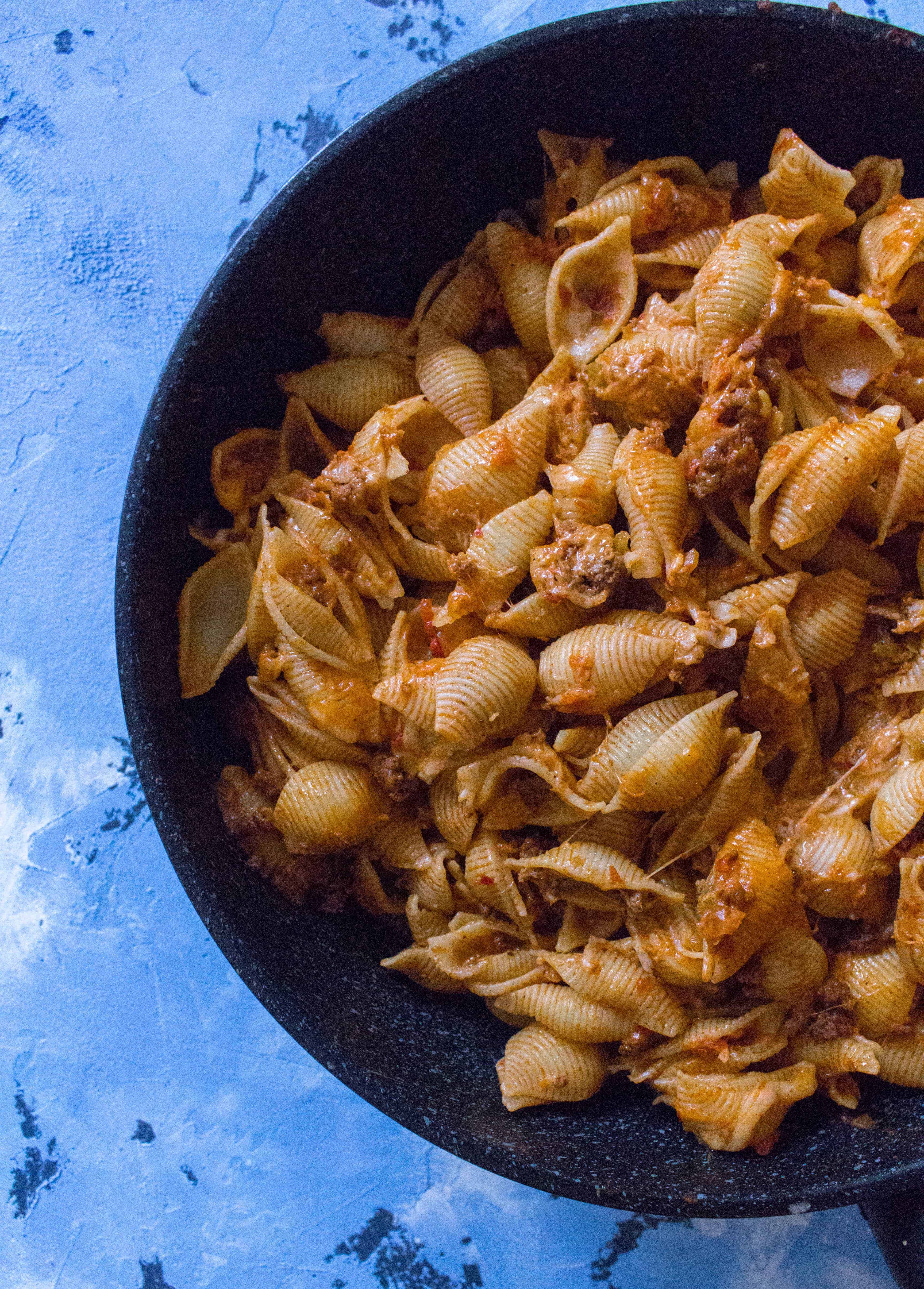 This last minute potluck taco pasta has saved my butt on more than one occasion! From work potlucks to party potlucks, this taco pasta has been a crowd pleaser! Get my recipe for this last minute taco pasta here!
This ceamy cold pasta salad perfect for summer potlucks! Packed with vegetables and tossed in ranch and Italian dressing for an easy side dish that everyone will love! Get the recipe here from Modern Farmhouse Eats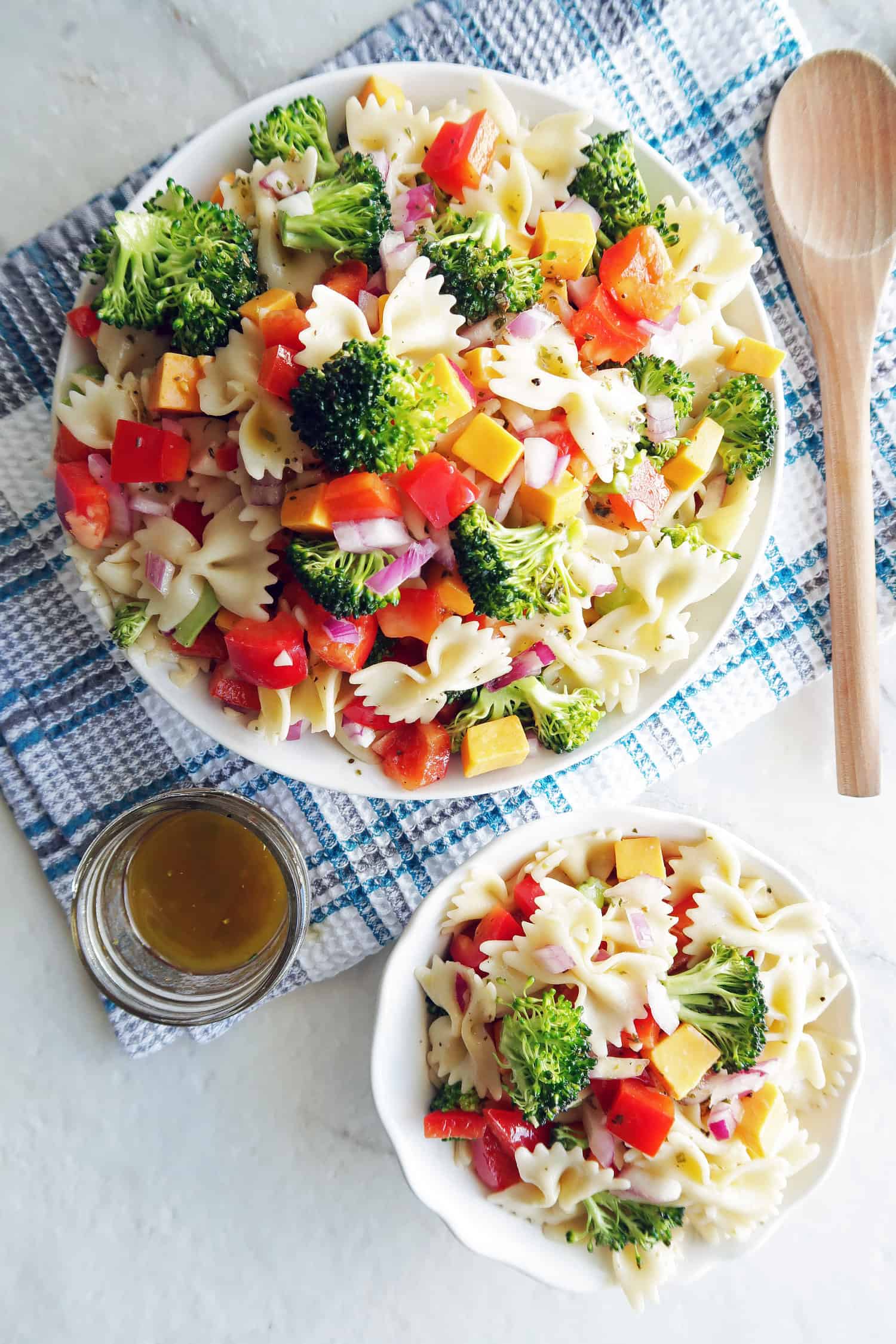 Another great potluck pick is this delicious and colourful vegetable and cheese pasta salad with a simple homemade Italian Vinaigrette. Get the recipe here from Yay For Food
Filled with the classic caprese favorites like sweet tomatoes, smooth mozzarella and a homemade basil pesto, this salad also has farro and fruit! This Strawberry and Blueberry Caprese and Farro Salad is light yet filling and is perfect for your next potluck. Get the recipe here at The Forked Spoon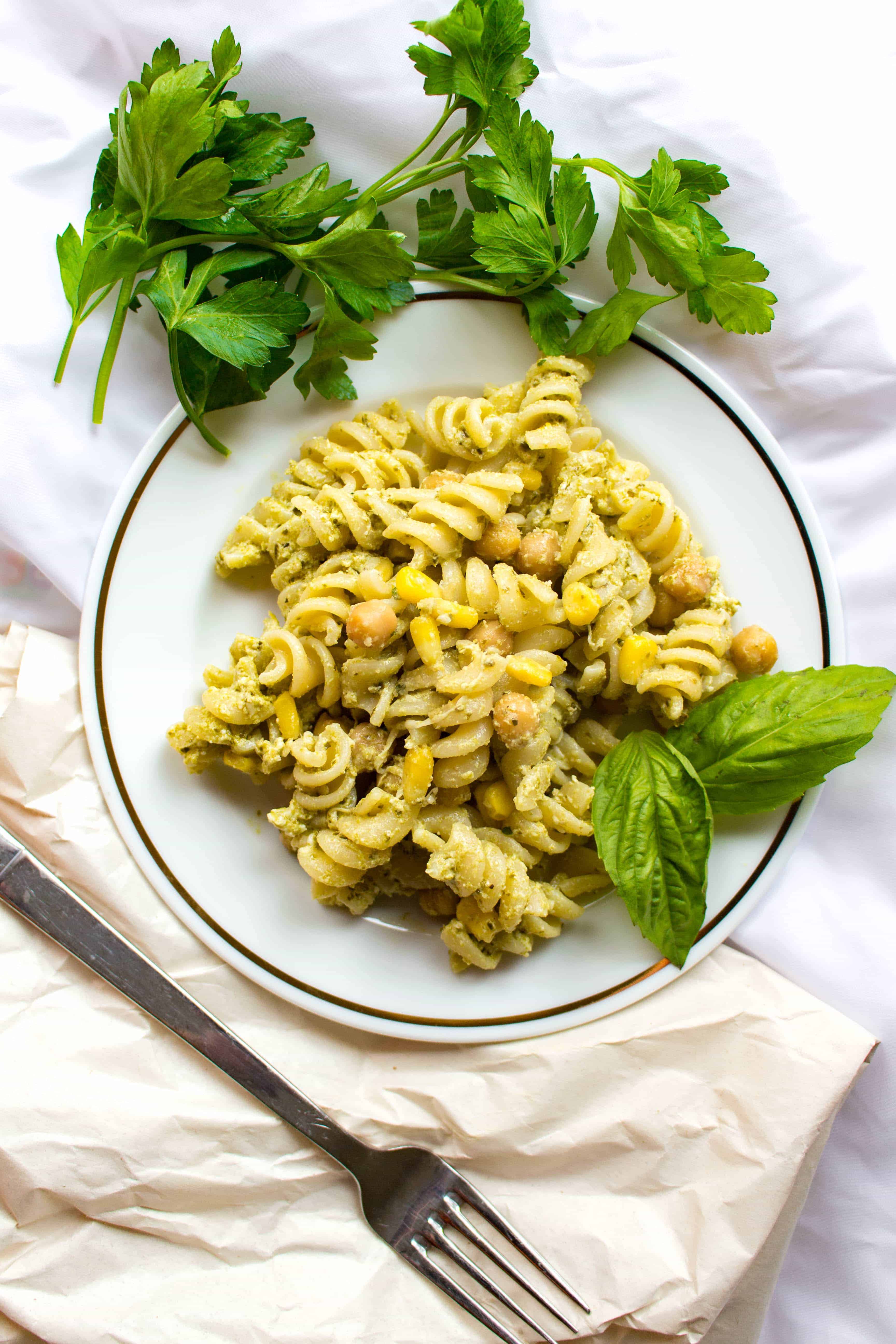 Need a last minute idea for a potluck? Try this chickpea pesto pasta! Super easy to make in under an hour. Plus, most of these ingredients are a pantry staple! Get my recipe for this pesto chickpea pasta here.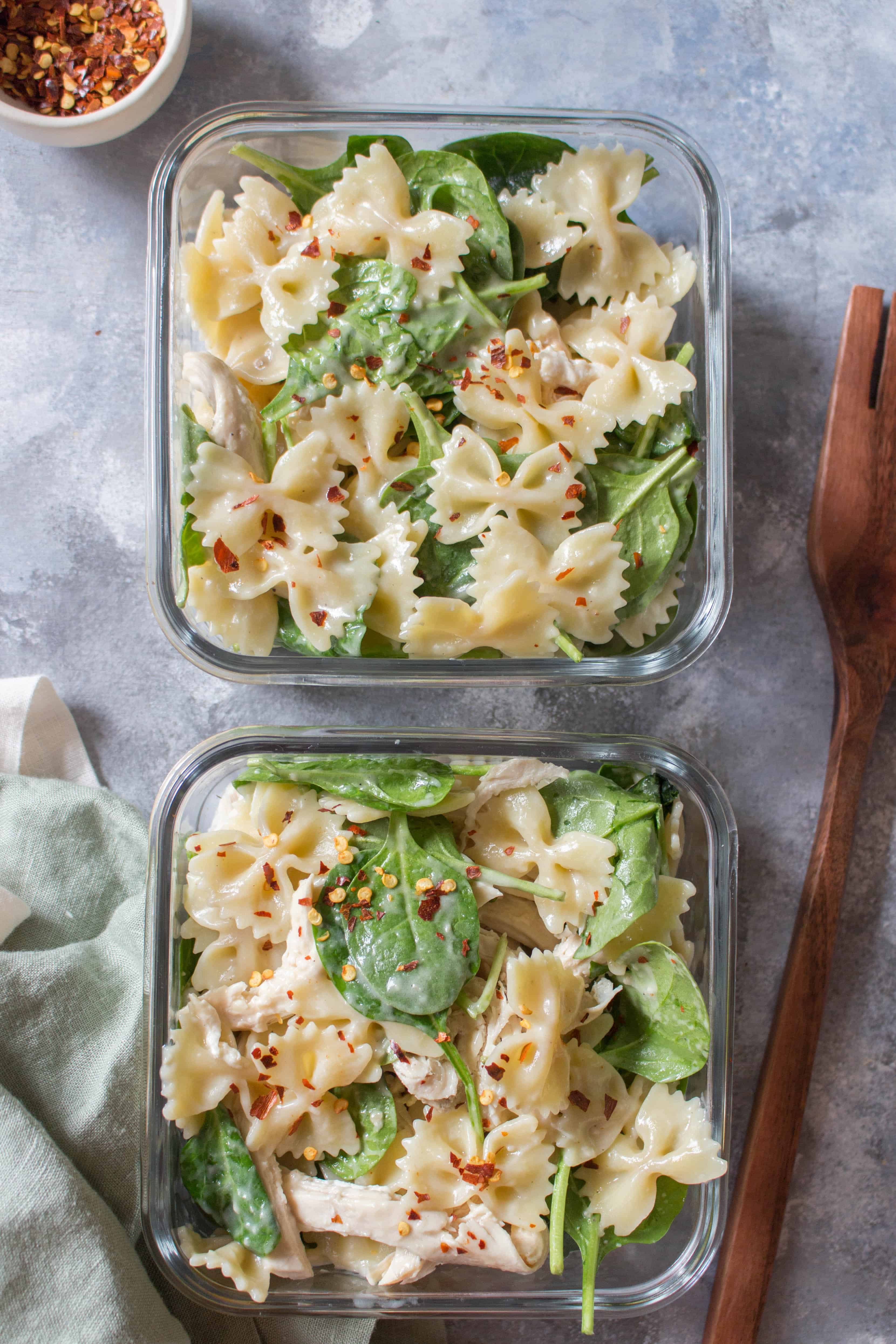 This Cold Chicken Spinach Pasta Salad is the perfect easy cold meal prep idea or a dish for a potluck!
Last Minute Potluck Ideas: Other Mains
Bake up just five simple ingredients to enjoy the cheesy, saucy goodness of this Meatball Parmesan Casserole! Spoon it over noodles or warm garlic bread slices for one super easy and satisfying meal.
Get the recipe here at The Kitchen Is My Playground
These Instant Pot Teriyaki Wings make a finger-licking-good appetizer, and are perfect for a party. This easy Instant Pot chicken wing recipe has delicious Asian flavours that will delight your guests and become a favourite. Get the recipe here from Paint The Kitchen Red.
These no-bake cookies take about 15 minutes from start to finish and have the perfect combination of peanut butter, chocolate, and oatmeal. Get them here from Half Scratched.
---
Related: Looking for more simple and easy meal preps? Check other these 11 healthy slow cooker meal prep recipes or these 12 must try Instant Pot recipes!
---
Other places to connect with me
Instagram: @runcarmyrun @curiouslychasing @carmyshungry
Twitter: https://twitter.com/runcarmyrun
Facebook: https://www.facebook.com/carmyycom
Email: [email protected]
Vlogs/Recipe Videos: Youtube