These Healthy Slow Cooker Meal Prep Recipes are the best short cut to meal prepping for the work week! Just put all your ingredients in your slow cooker Sunday morning before heading out for some errands and you'll come home to healthy and delicious meals that'll last you all week long!
click here to pin these easy healthy slow cooker meal prep recipes!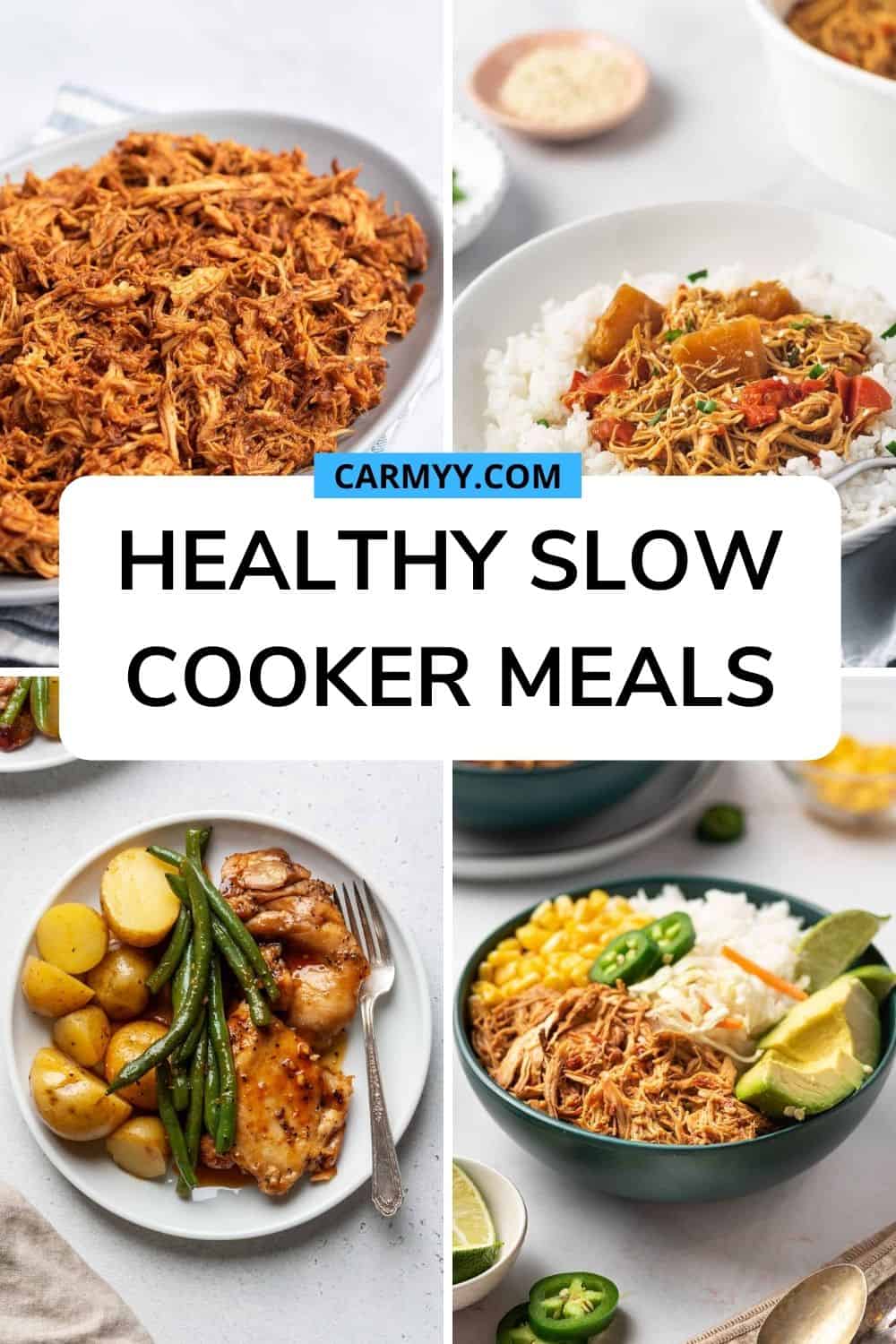 Easy Healthy Meal Preps
I was recently talking to a mom friend who spilled some of her secrets – she would have her two huge slow cookers out and ready Sunday mornings on her counters where she'd dump her ingredients into them and then set them on low before heading out to run errands or dropping her kids off for their activities.
By the time she comes home, she can either do a third meal prep in the oven or stove top while the food in her slow cooker cools down (or clear out the slow cookers and use them again). And just like that, her easy healthy slow cooker meal preps are done! Plus, dinner's ready!
Once the food has cooled, she'd either divide them up into meal prep containers to eat for the week/send off with the kids to school or into freezer bags and have them be meals for down the road. This is such an effective way to make healthy meal preps when you're running low on time or can't meal prep weekly. I was way impressed by her slow cooker meal prep system!
I'm not going to lie, for the longest time, I really only used my slow cooker for chili and once I'm sick of chili, I'd pack up my slow cooker and tuck it away in the basement until I was ready for another chili binge! But now, I think the slow cooker will be getting more counter space in my kitchen! Down below I have 11 Healthy Slow Cooker Meal Prep Recipes you can throw together in the slow cooker in minutes that'll make meal prepping a breeze!
Tips and Tools
Healthy Slow Cooker Meal Prep Recipes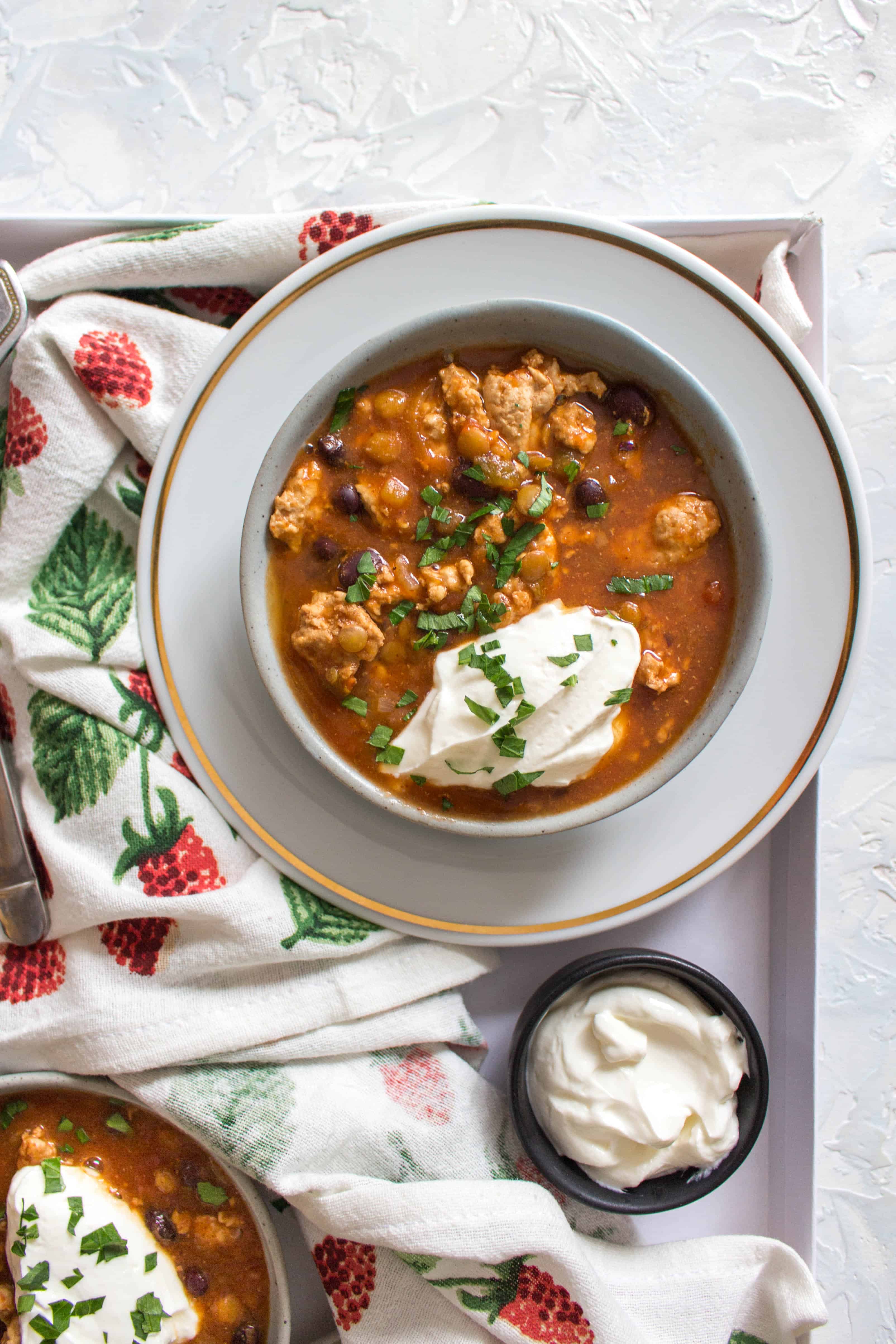 This Healthy Instant Pot Turkey and Lentil Chili Recipe is the perfect meal for any night of the week! The turkey keeps the calories low and the extra boost of lentils in the chili helps keeps you feeling full. This recipe has both slow cooker and Instant Pot instructions.
Sweet and tangy, this Crockpot Pineapple Chicken is an easy and flavourful dish that your whole family will love. Made with simple ingredients, this slow cooker pineapple chicken is easy to prep and comes together in a few easy steps.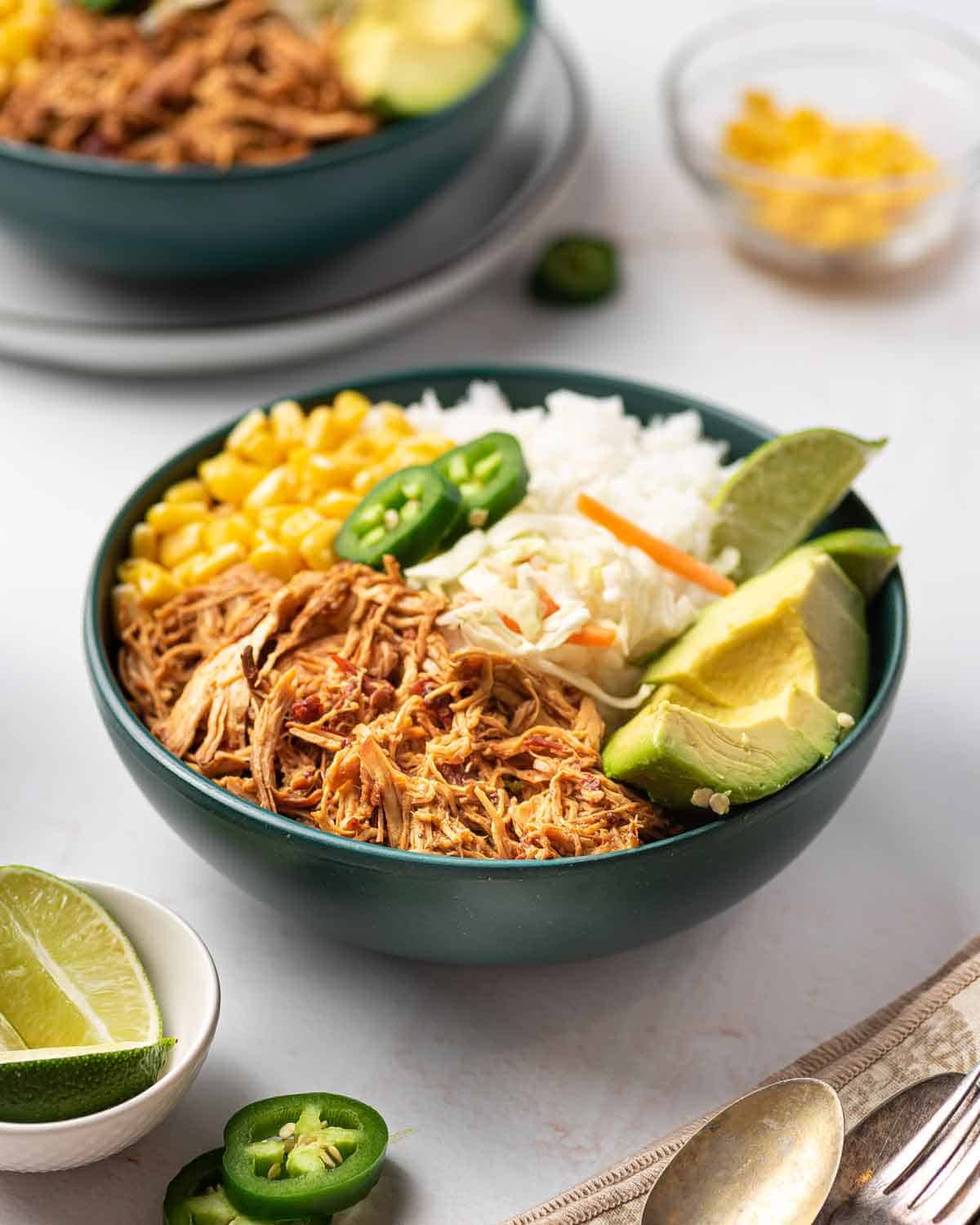 Made with just a handful of everyday ingredients, this Slow Cooker Honey Chipotle Chicken is so easy to make. Put everything into a crockpot and come back in three hours to the tastiest shredded chicken! It's sweet, it's spicy, and it's oh-so-flavourful!
This Slow Cooker Hoisin Chicken is a cinch to throw together! This rich, slightly sweet sauce coats the chicken perfectly and will always hit the spot.
This easy Slow Cooker BBQ Chicken is a delicious and simple pulled chicken recipe. It only needs a handful of ingredients to make and is very customizable. Use this crockpot BBQ chicken for tacos, burritos, salads, sandwiches, and more.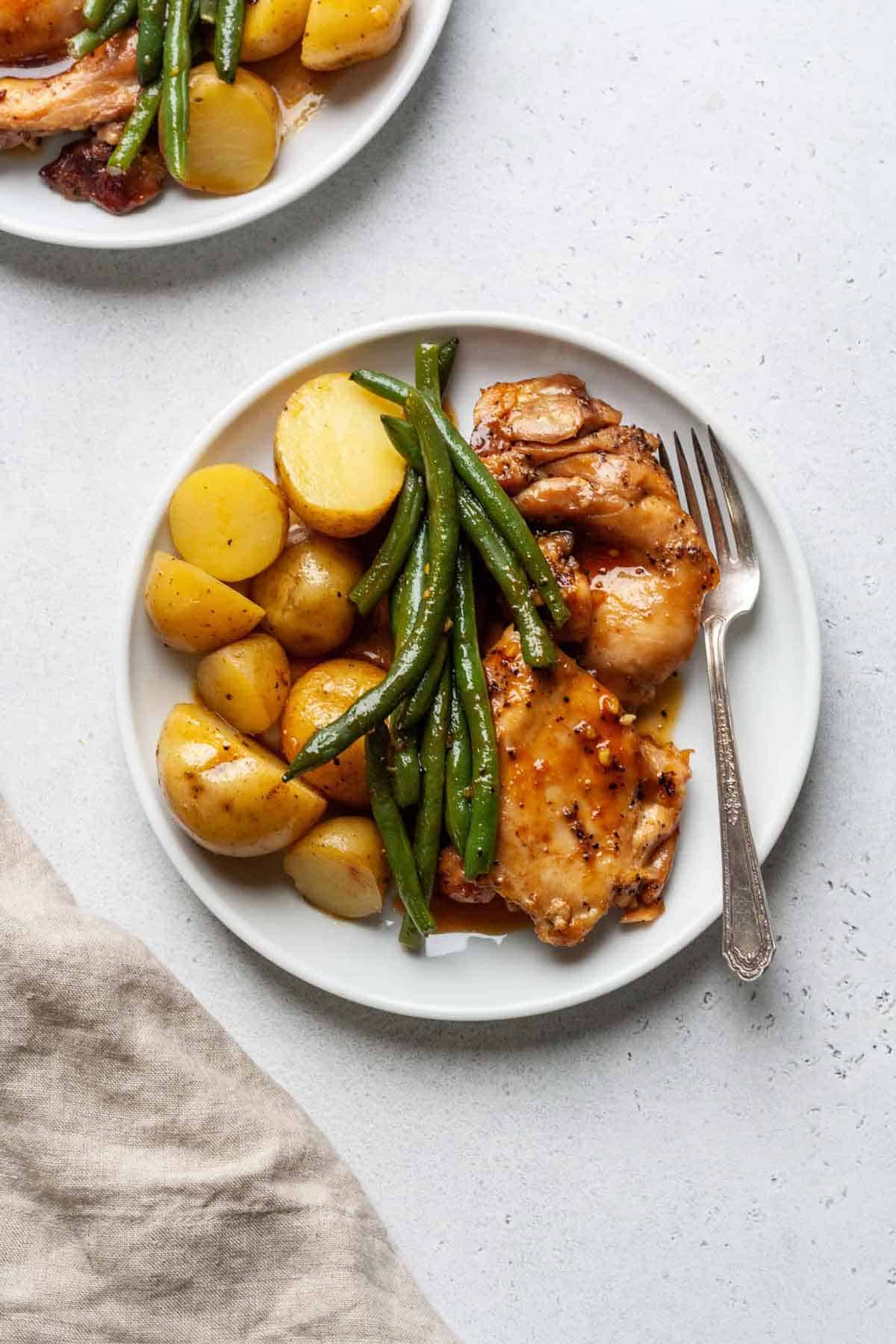 This delicious Slow Cooker Chicken and Potatoes with Green Beans is coated with a delicious honey garlic sauce. Simply add everything into the slow cooker, the easiest dinner ever!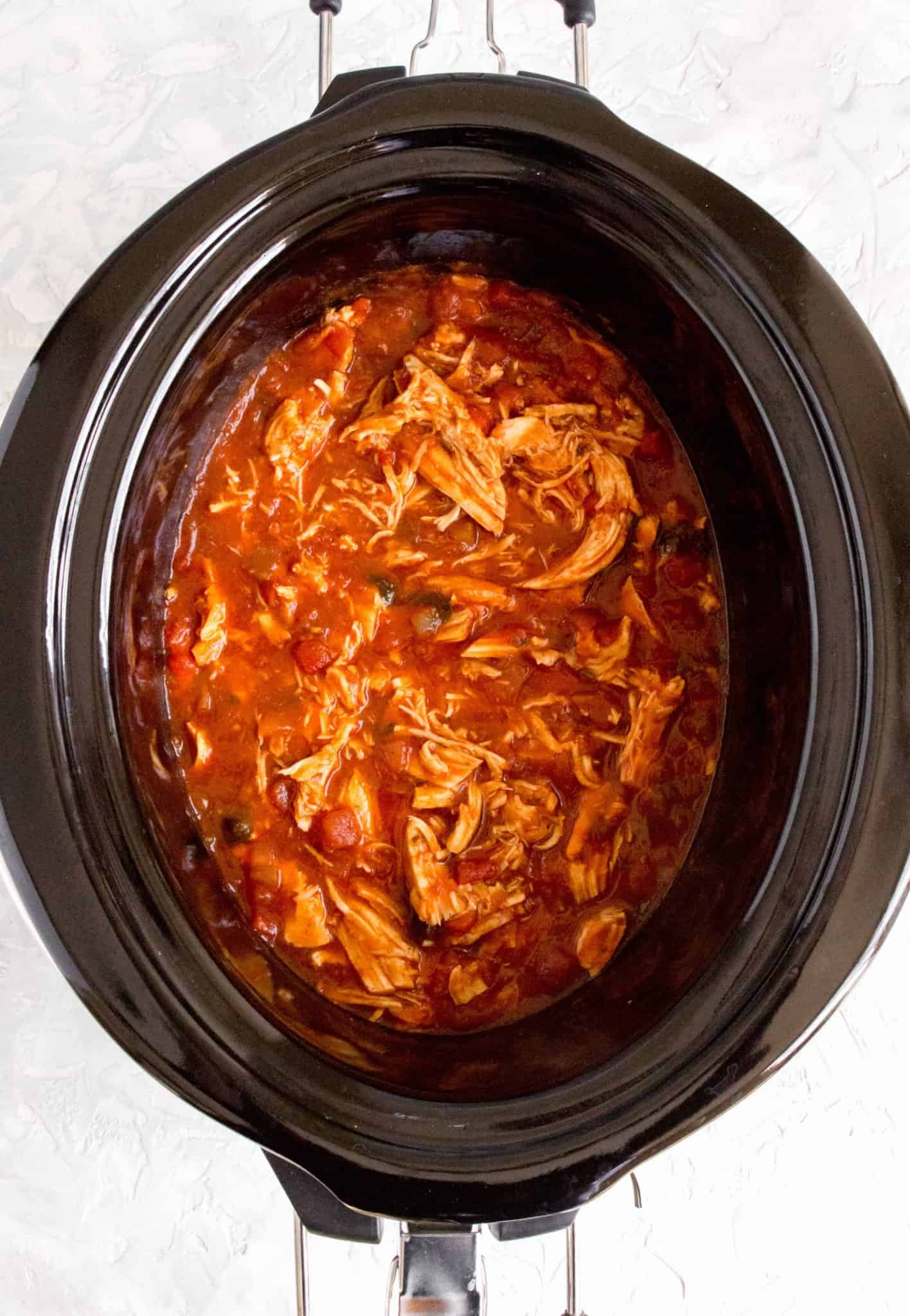 This Slow Cooker Cilantro Lime Salsa Chicken is so easy to make! Use the shredded chicken in a bowl, tacos, or burritos!
This Slow Cooker Pineapple Chicken from The Food Cafe is everything you need in a sweet and sour chicken meal! Served hot over rice and you'll never have to get it in take out for lunch or dinner again!
This Slow Cooker General Tso's Chicken from Life Made Sweeter makes the perfect easy weeknight meal. Best of all, this popular takeout favorite is lightened up with keto and paleo options with the same amazing flavors as your local restaurant.
Only got 5 minutes to prep before running out the door? Green Healthy Cooking has you covered! This no mess, easy peasy, and delicious slow cooker pot roast is for you!
This easy and healthy Crockpot vegetarian pasta e fagioli soup recipe from Salt & Lavender is a hearty and flavorful meatless meal that comes together perfectly!
---
WANT A WEEK'S MEAL PREP AND SHOPPING LIST FOR FREE?
If you're looking for more ideas on what to make, subscribe to my mailing list in the sidebar (or click here)! When you sign up, you get a week's lunch + snack meal prep and a weekly meal planner printable! Download it and bring it to your next trip to the grocery store!
Other places to connect with me
@carmyshungry on Instagram
Facebook
Shop my Amazon faves
Email: [email protected]