Montreal is the largest city in Canada's Quebec province, with nearly 2 million people. It is probably the most "European" destination in North America, with cobblestone streets in Old Town, and many French speaking residents. Montreal is also within a half-days drive of many major East Coast cities, including Boston and New York, so it's a popular weekend getaway destination. The Canadian exchange rate is typically favourable for Americans, however it can still be a pricey city to visit. Don't worry, there are many Montreal activities that don't cost anything at all. Here are a few of my favourite free things to do in Montreal.
Ten Free Things to Do in Montreal

Mont Royal & Summit Park
Montreal has a mountain right in town! Ok, the elevation is only 233 meters, but it's still a great place to get a unique vantage point over the city of Montreal. (It's also a good navigational aide as you make your way around town!) You can easily reach Parc du Mont-Royal via public transportation, and entry to the park is free. To get to the top, you'll ascend 400 stairs over 7 km path, with rest stops along the way. Once you've reached the top, there are cafes and a gift shop, in addition to the magnificent view. There are two cemeteries in the park (French and English) as well as Lac aux Castors, or Beaver Lake, where you can rent a boat in summer months. It's a great spot for a run too (with some trails as well)! If you're a runner heading to Montreal, check out my post here on where to run in Montreal.
Museum Free Days
Montreal has many interesting museums, which are fun to visit any time, but especially if you are looking for things to do in Montreal in the winter. Luckily, most Montreal museums have free days when you won't have to pay admission charges. If your timing is just right, you might even catch Montreal Museums Day, when over 40 museums are free of charge. In partnership with the city transit department, which is adding a route between the museums, and in conjunction with free Bixi bike day. In 2017, over 100,000 people took part in this fun promotion. If you are visiting at another time of year, check out the specific website for the Montreal museums you want to visit, and see when the free days fall on the calendar. the Redpath Museum at McGill University is always free of charge.
Ice Skating
If you are looking for things to do in Montreal in winter, there's nothing more Canadian than ice skating! Montreal has several ice skating rinks around town, most of which open in early December and remain open until they start to thaw out. Parc La Fontaine offers free skating paths through the woods, a nice alternative to skating in circles for hours on end. There are also rinks if that's your style, plus lockers and skate rentals, for a fee. You can also skate for free at the Olympic Park Skating Rink, located close to tourist amenities in the Olympic Village. There are dozens of skating rinks, and skating paths throughout Montreal.
Montreal Summer Festivals
Montreal is a city of many festivals, especially in the summertime, when winter-weary residents emerge from their cocoons. Chances are, no matter when you visit Montreal, there will be at least one festival happening. Many of them are free, too! The Montreal Jazz Festival in late June and early July features free jazz performances daily. The Concerts Campbell series offered 24 free concerts throughout Montreal parks in 2017. The First Peoples festival in August is a free celebration of aboriginal art, history and culture. Sidewalk Sales, or street fairs, are another popular part of Montreal summers.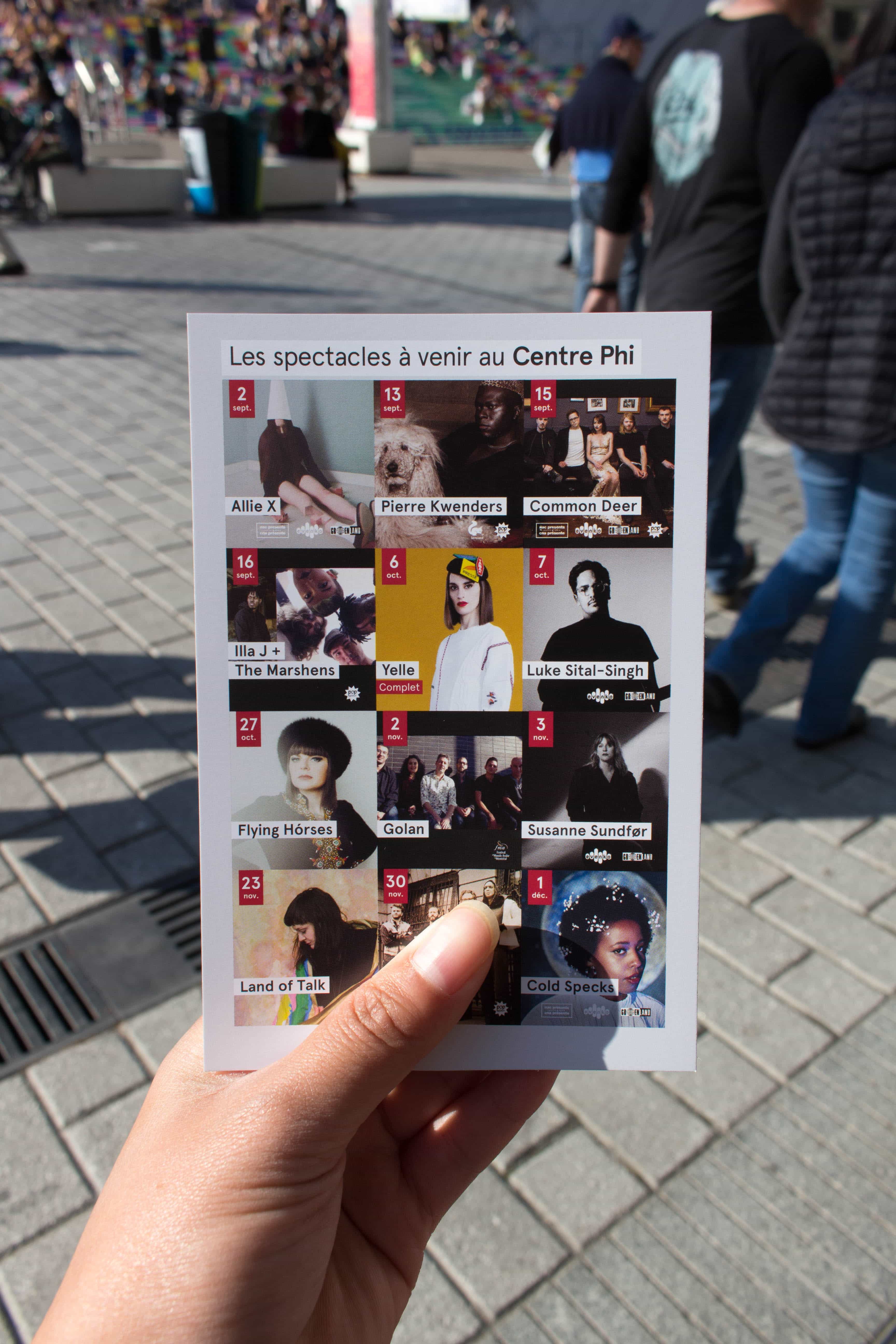 Floralies Gardens
Floralies Gardens in Montreal's Parc Jean-Drapeau offer free admission year-round. Originally part of an international horticultural fair in 1980. The park itself dates back to the 1967 World Expo, and sits on an island in the St. Lawrence River. The gardens contain trees, plants and flowers surrounded by ponds and walking paths, for a wonderful nature experience so close to downtown Montreal. There is a Jean-Drapeau subway station, a ferry, or you can bike or drive to the island. For additional fees, there is also an aquatic center, paddle boards, kid's camps and many special events.
Westmount Greenhouse
Another free Montreal attraction for nature lovers is the Westmount Greenhouse. Part of the Westmount Library, this is the only Victorian greenhouse in Montreal. The greenhouse was built in 1927, and in 2015, had to close for repairs as the wood holding the glass panes began to give way. The city estimates the greenhouse will reopen in 2018. In the meantime, you can stroll through surrounding Westmount Park, complete with shady tree-lined paths and a pond with a soothing waterfall.
Public Markets
While you will need money if you want to purchase anything, it's free to wander around any of Montreal's public markets and see what's available. There are over a dozen public markets in Montreal. You can find fresh local produce, prepared foods perfect for a picnic at a local park, and classes and workshops. It's a fun place to walk around! Plus, there are the occasional free samples that I never say no to haha. Here's a post of mine where I shared my visit to the Montreal public market and the addresses of 5 of my favourite!
First Fridays
First Fridays, or Les Premieres Vendredi, are a free event held monthly at Olympic Park. It is essentially a food truck festival, which you will need money for, but the live music and people-watching are free! This is a great chance to sample some of the best street food in Montreal.
Montreal Beaches
Yes, Montreal has beaches! It may be too cold to swim 9 months out of the year, but in the summer, there's no better destination in Montreal than one of the many beaches around town. Parc Jean-Drapeau is one popular beach destination in Montreal, with a swimming pool and watercraft rentals available. There are dozens of beaches within a day's reach of Montreal, so decide how far you want to drive, and pick one! The further you go from the city, the fewer crowds you are likely to see!
Gay Village
The main street of Montréal's Gay Village itself is public art. Portions of the main drag are blocked off for pedestrian traffic only so take your time wandering around the streets! There's also outdoor exhibition (Galerie Blanc) that features illuminated artworks —day and night, rain or shine.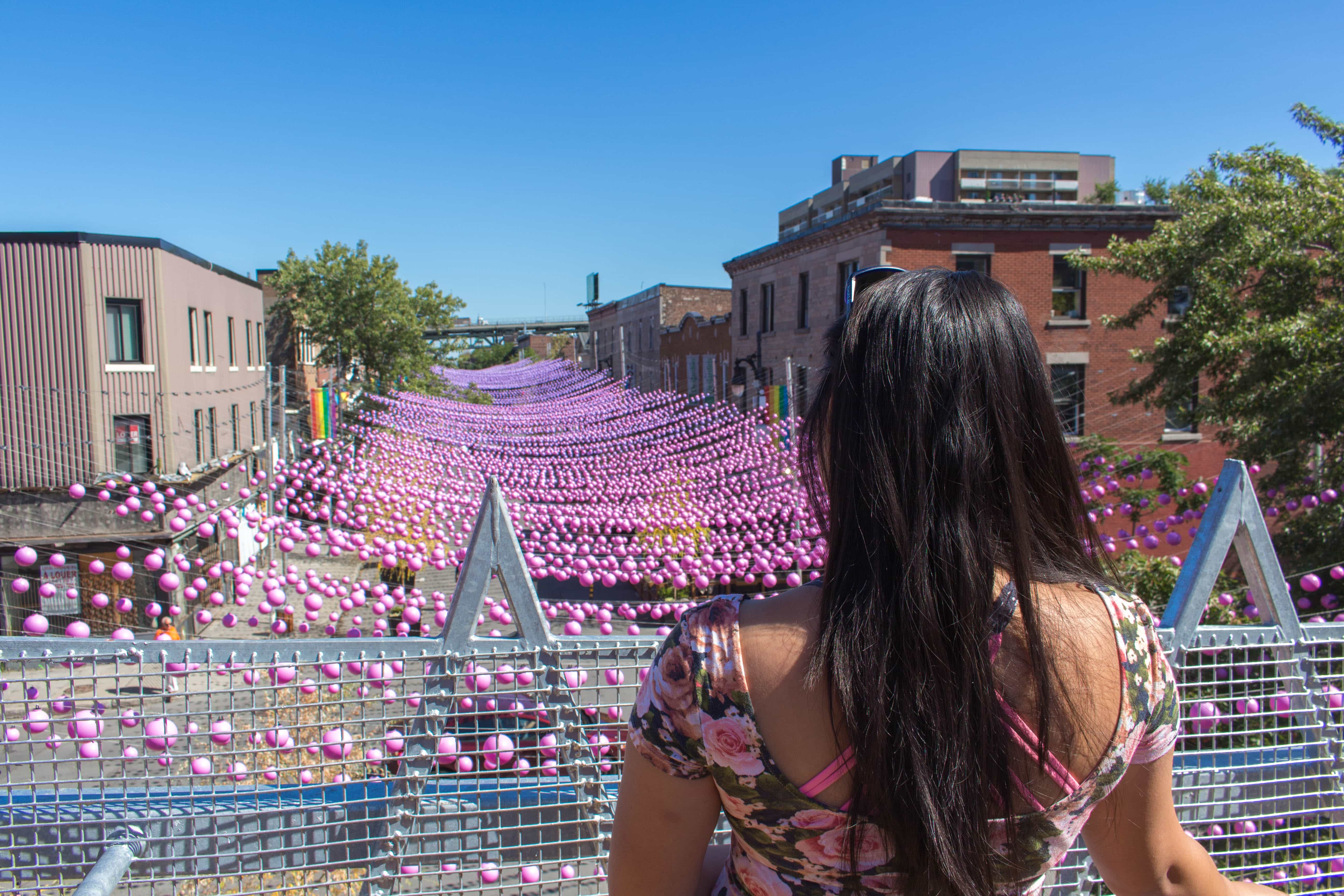 ---
Got a couple of days to spend in Montreal?
---
Other places to connect with me
Instagram: @runcarmyrun @curiouslychasing @carmyshungry
Twitter: https://twitter.com/runcarmyrun
Facebook: http://www.facebook.com/carmyycom
Email: [email protected]
Vlogs/Recipe Videos: Youtube