Need a breakfast meal prep idea? Why not try this delicious and fun breakfast wonton egg cups?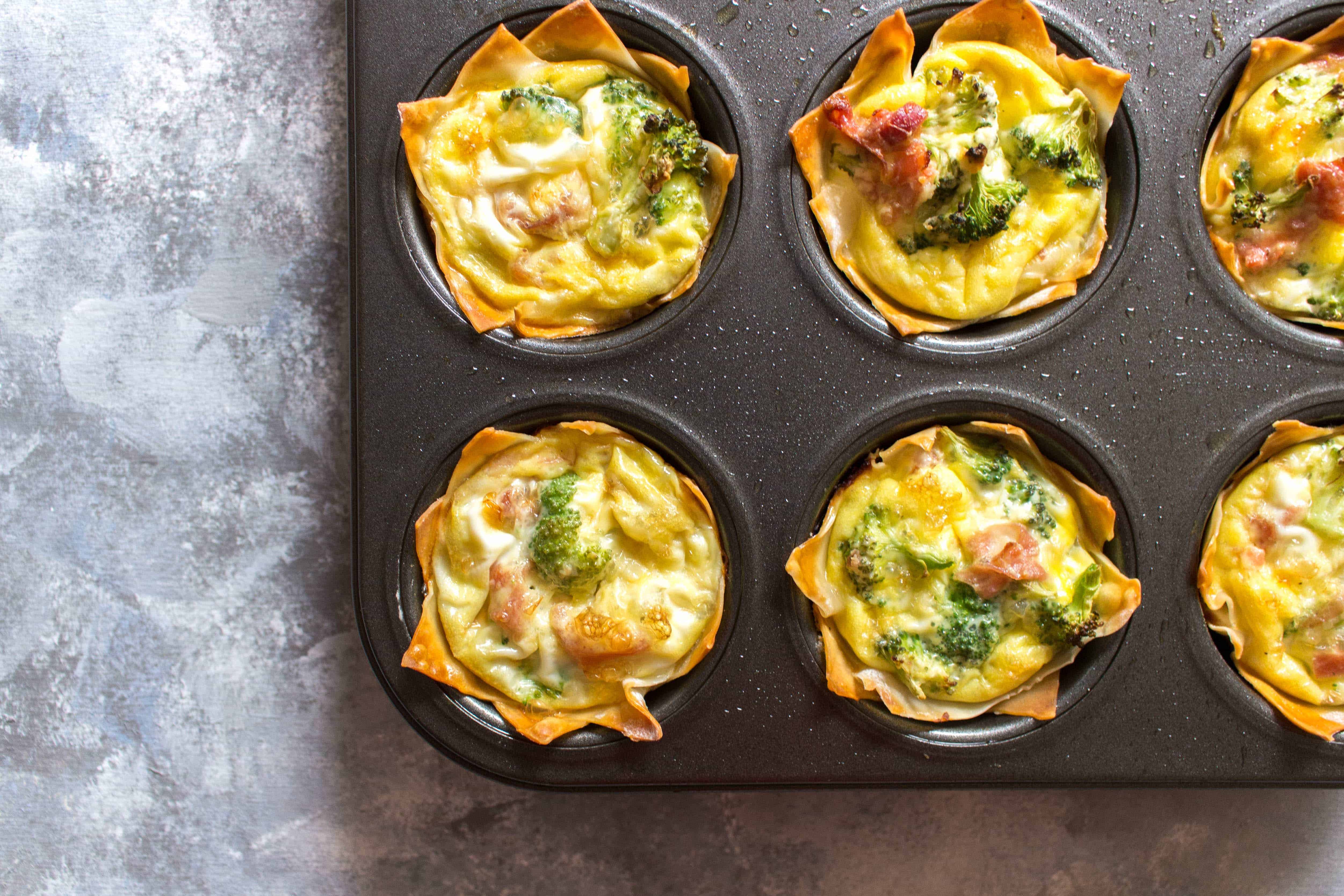 Disclaimer: this recipe was created in collaboration with Arla Foods. Thank you for always supporting the brands who support me and make this blog possible!
An Easy Breakfast Meal Prep Idea!
I know breakfast can be hard, especially with a busy schedule. So why not prep some breakfast wonton egg cups over the weekend for the week? When you're juggling 110 things sometimes breakfast can slip through the cracks so these breakfast wonton egg cups make life easier as you can just re-heat them in the mornings and enjoy!
Easy Breakfast Wonton Egg Cups To The Rescue
This breakfast wonton egg cups are so easy to make and is made out of five simple wholesome ingredients! Wonton wrappers, six eggs, a crown of broccoli, some prosciutto and some Arla Organic Cream Cheese.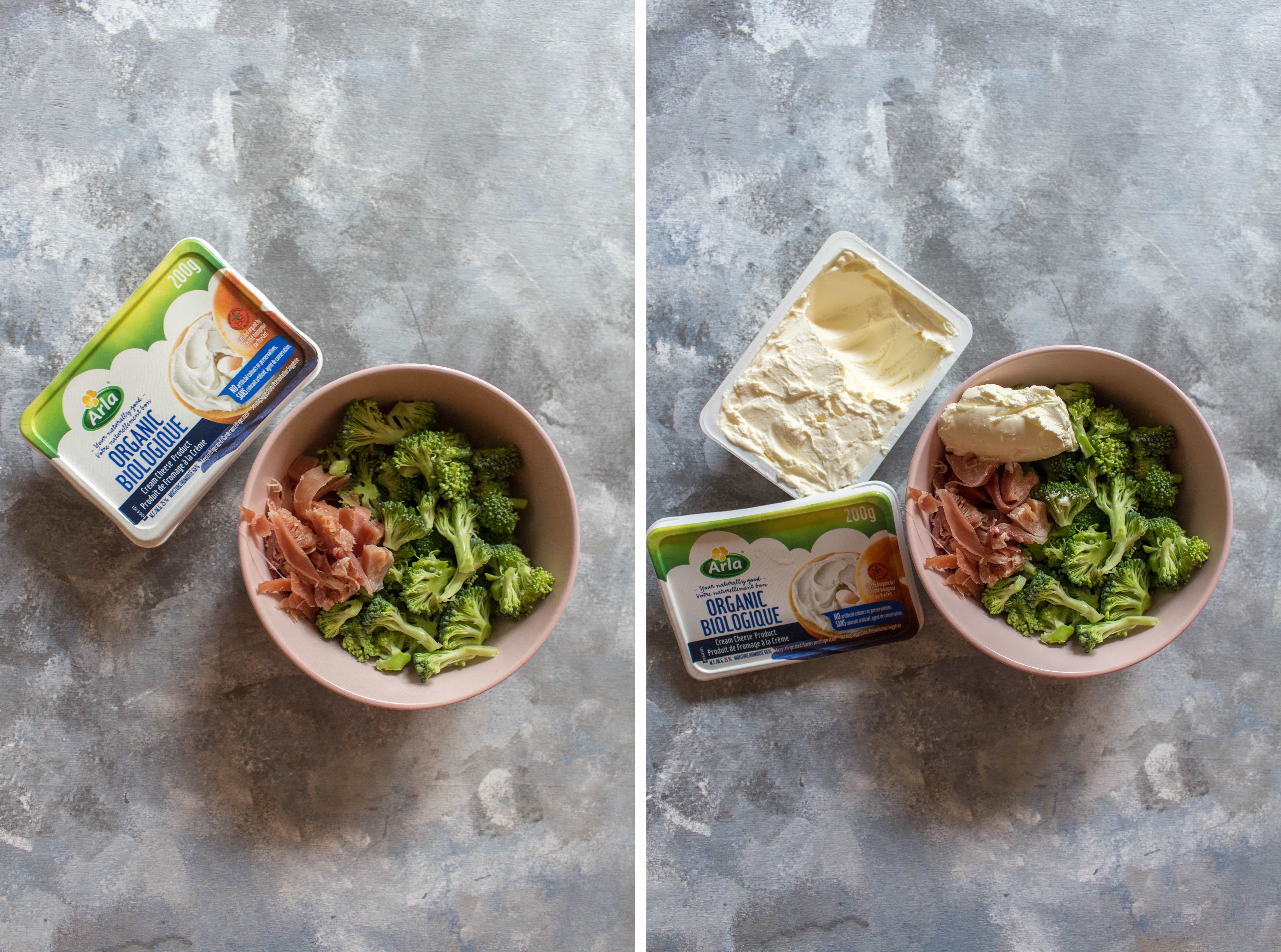 To start off with the breakfast wonton egg cups filling, break six eggs and mix some salt and pepper in with the eggs. Then, you cut up your broccoli crown into tiny pieces and some prosciutto and mix the Arla Organic Cream Cheese. Put some butter or cooking spray on your muffin tin and then place two wonton wrappers into each muffin tin and put in your broccoli, prosciutto, and cream cheese mixture in first. Then carefully pour in your egg mixture. Be sure to not overfill it like I did on the top left corner because the eggs puff up when baked! Check out the photo below to see how much they puff up!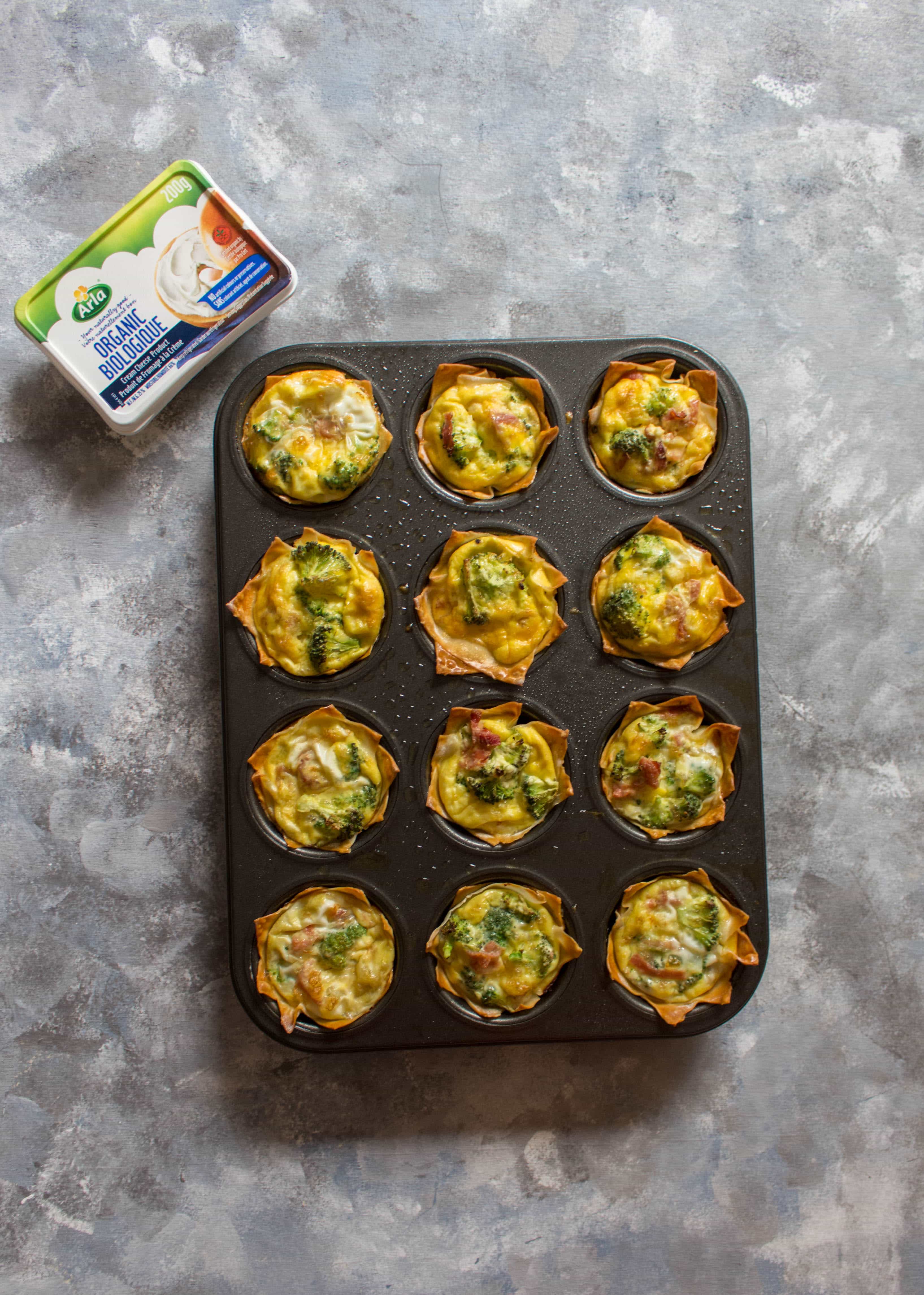 There should be a tad bit of egg mixture left over after you've filled up the wonton cups. To keep the edges from burning and make them crispy like in the photo below, brush the rest of the egg mixture onto the edge of the wrappers.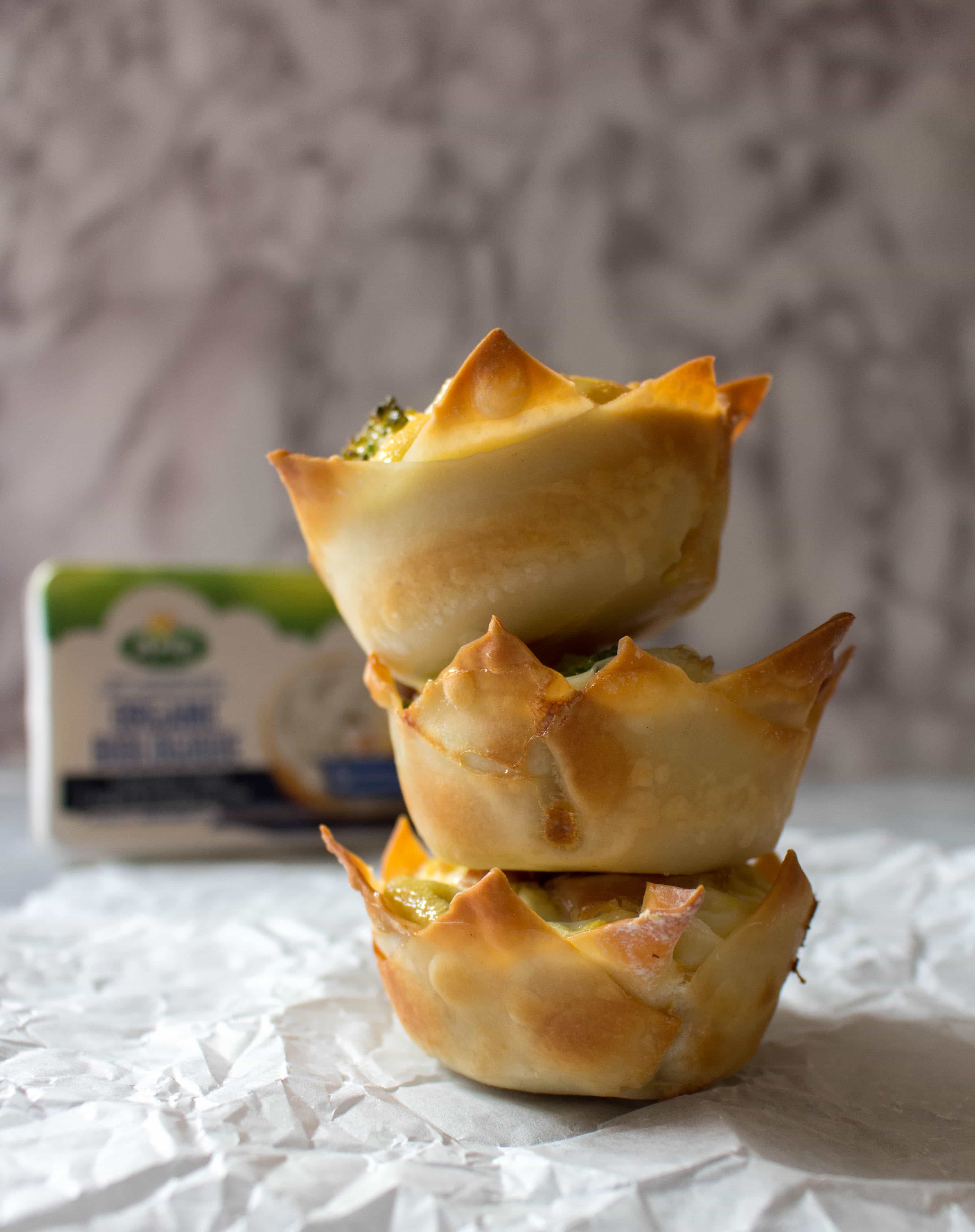 These breakfast wonton egg cups also make for a nutritious snack! Over the week, I've grabbed one out of the fridge every time I was hungry throughout the day. These wonton egg cups can last up to a week in an airtight container in the fridge so you've got breakfast covered for the week if you prep this over the weekend!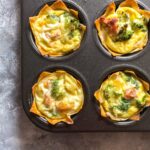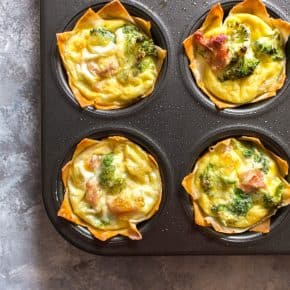 Breakfast Wonton Egg Cups
Need a breakfast meal prep idea? Why not try this delicious and fun breakfast wonton egg cups?
Ingredients
24

wonton wrappers

1

crown

broccoli

5

pieces

prosciutto

3

tablespoons

Arla Organic Cream Cheese

6

large

eggs

seasoned with salt and pepper
Instructions
Heat up the oven to 350F and spray your muffin tin with non-stick spray or butter the tin.

Place two wonton wrappers per cup in the tin.

Cut up the prosciutto into small pieces along with the broccoli.

Mix together with 3 tablespoons of Arla Organic Cream Cheese.

Spoon the mixture evenly into the wonton cups

Break and mix together 6 large eggs and season with salt and pepper.

Pour the egg mixture into the wonton cups and be careful to not overfill it as the eggs will puff up in the oven. With the small bit of leftover egg mixture, brush it onto the tips of the wonton wrappers to prevent them from burning.

Bake for 15-20 minutes or until the egg is cooked all the way through. Serve right away or keep them in an airtight container for up to a week in the fridge.
Let's Chat! What's your favourite breakfast meal prep idea?
---
Check out this post if you're looking for tips on how to meal prep. If you're looking for more meal prep recipes, check out my meal preps here!
---
Other places to connect with me
Instagram: @runcarmyrun @curiouslychasing @carmyshungry
Twitter: https://twitter.com/runcarmyrun
Facebook: https://www.facebook.com/carmyycom
Email: [email protected]
Vlogs/Recipe Videos: Youtube