Have you ever stood in front of an empty fridge in the morning and realized that you're out of groceries and will need to pick some up for dinner? This is usually when I just sigh and decide on take-out because grocery shopping after a long day at work isn't exactly in my schedule.
Enter: the freezer marinade. Grab it from the freezer and let it thaw out in the fridge while you're at work! Marinades are amazing at turning meat into flavourful, moist meals that can be stored in your freezer for up to four months. AKA you spend a couple minutes prepping these freezer friendly chicken marinades and you are ready to go for the next four months!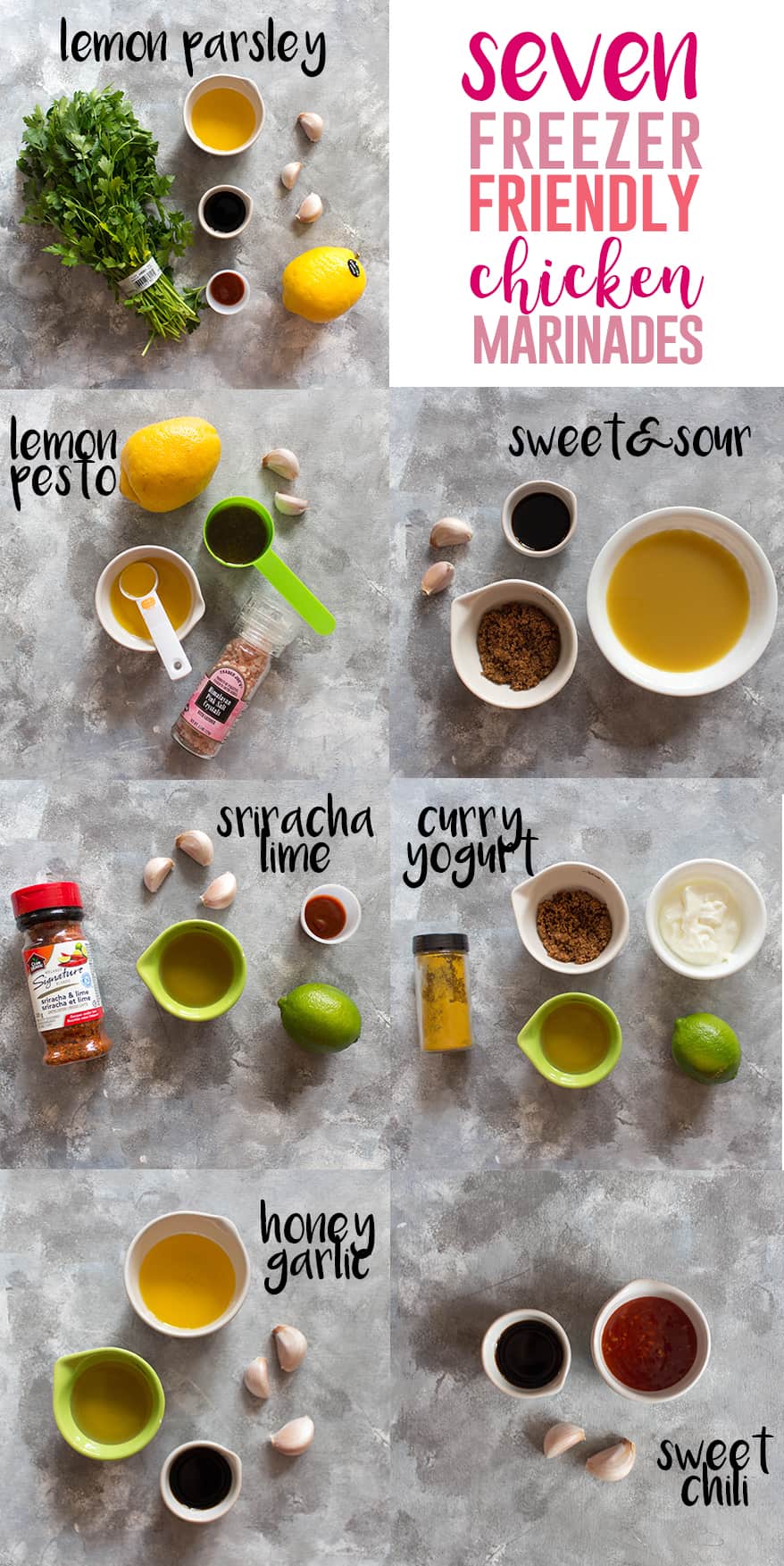 What Does "Freezer Friendly Chicken Marinades" Even Mean?
To marinade something means soaking it. Marinating something essentially turns whatever you're marinating into a flavour bomb. Freezer friendly means these chicken marinades can be stored in your freezer for up to four months until you're ready to use them. Marinating meat for a couple hours makes it delicious but thawing it out overnight in the marinate recipes means the chicken will be next level delicious! Today I have 7 super easy freezer friendly chicken marinates for you down below.
The Marinade Formula: Meat + Marinade + Cook = Flavour Bomb
So how does this whole chicken marinating thing work? You pick your cut of meat (chicken breast – whole or diced, thighs, wings, drumsticks, etc), you pick your marinade (I'd like to think that mine are the best chicken marinades out there ;) ), and then you cook it! I've read about both baking and grilling but I've only tested these out with baking. All of mine went straight into the freezer to freeze but if you don't have time to marinate the chicken overnight, you can usually get some pretty good flavours from two hours in the fridge.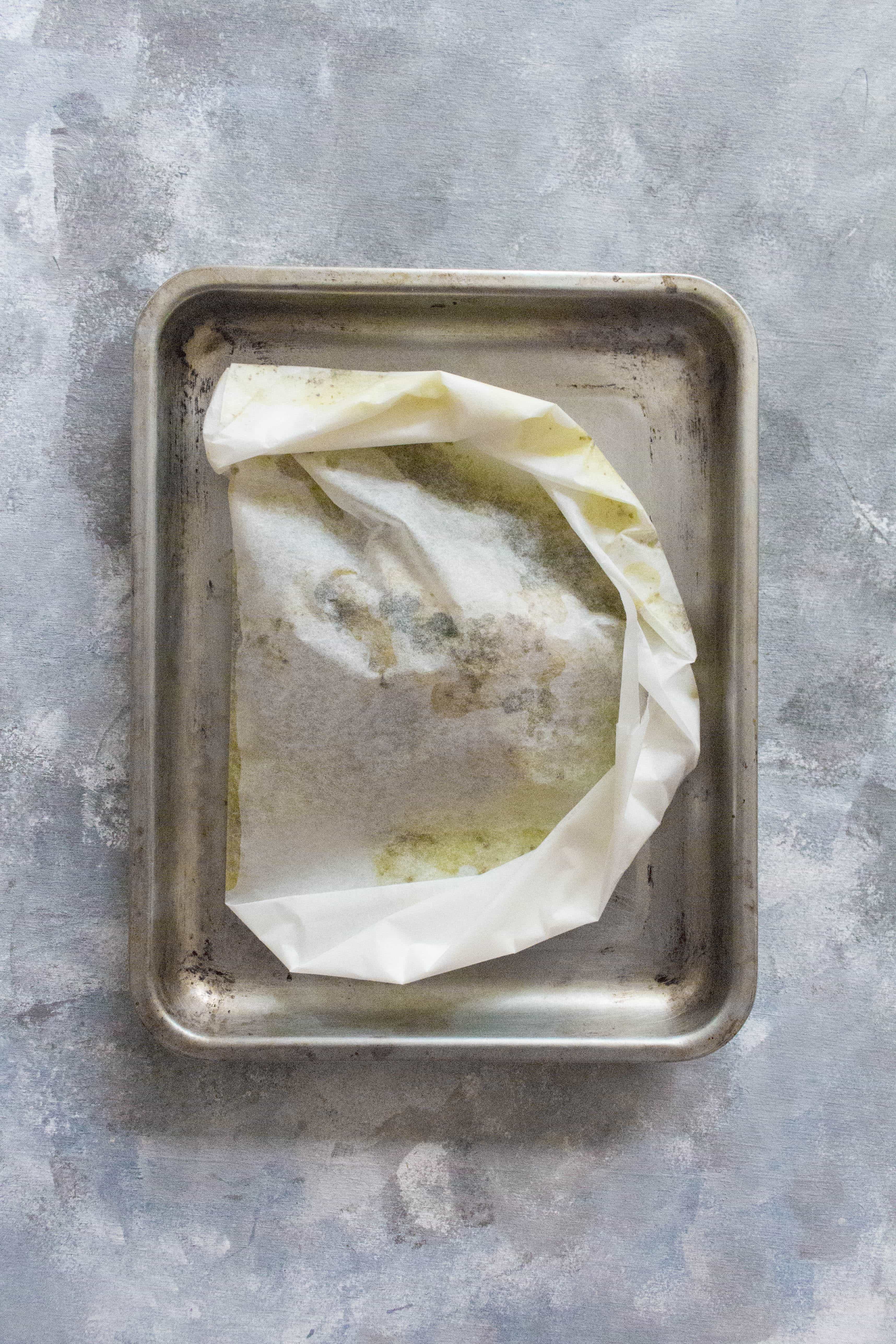 How To Cook These Freezer Friendly Chicken Marinades
I bake mine in parchment paper to seal in the flavour and moisture. I make a little envelope by folding the parchment paper in half and then folding the edges in like I do with my freezer friendly beef empanadas (video instructions on folding empanadas can be found there)!
Freezer Instant Pot Chicken Breast Recipes
An alternative is to just toss them directly into the Instant Pot! I love how my Instant Pot can cook frozen chicken without thawing so if I ever forget to thaw my chicken marinades, the Instant Pot is a dinner saver. All you have to do is add one cup of water into the Instant Pot with the frozen chicken marinade!
Note: I used chicken breast and each chicken breast was just under 9 oz
Are These Freezer Marinades Healthy?
I'd consider these to be healthy chicken breast marinades! They're quick, easy, and made with minimal ingredients. I also use boneless, skinless chicken breasts for these marinades as it is low in fat and a good source of protein. However, you are welcome to substitute them with other chicken parts such as thighs or drumsticks.
Can You Marinate Frozen Chicken?
Technically yes, but I avoid doing it. I find that marinades don't penetrate frozen chicken as well. Plus as the chicken thaws, you may notice extra liquid from the chicken – this will dilute your marinade as well. However, you should not thaw, marinade, re-freeze chicken so if you have no other choice, then go for it. The chicken will however only be marinating while the chicken thaws before cooking (as it can't penetrate frozen chicken)
Can these Marinades be Used Without Freezing Them?
Yup! Marinate your chicken for 2-4 hours in the fridge if you prefer!
The Tools to Prep for Freezer Friendly Chicken Marinades
7 Easy Healthy Freezer Friendly Chicken Marinades
Honey Garlic Freezer Friendly Chicken Marinade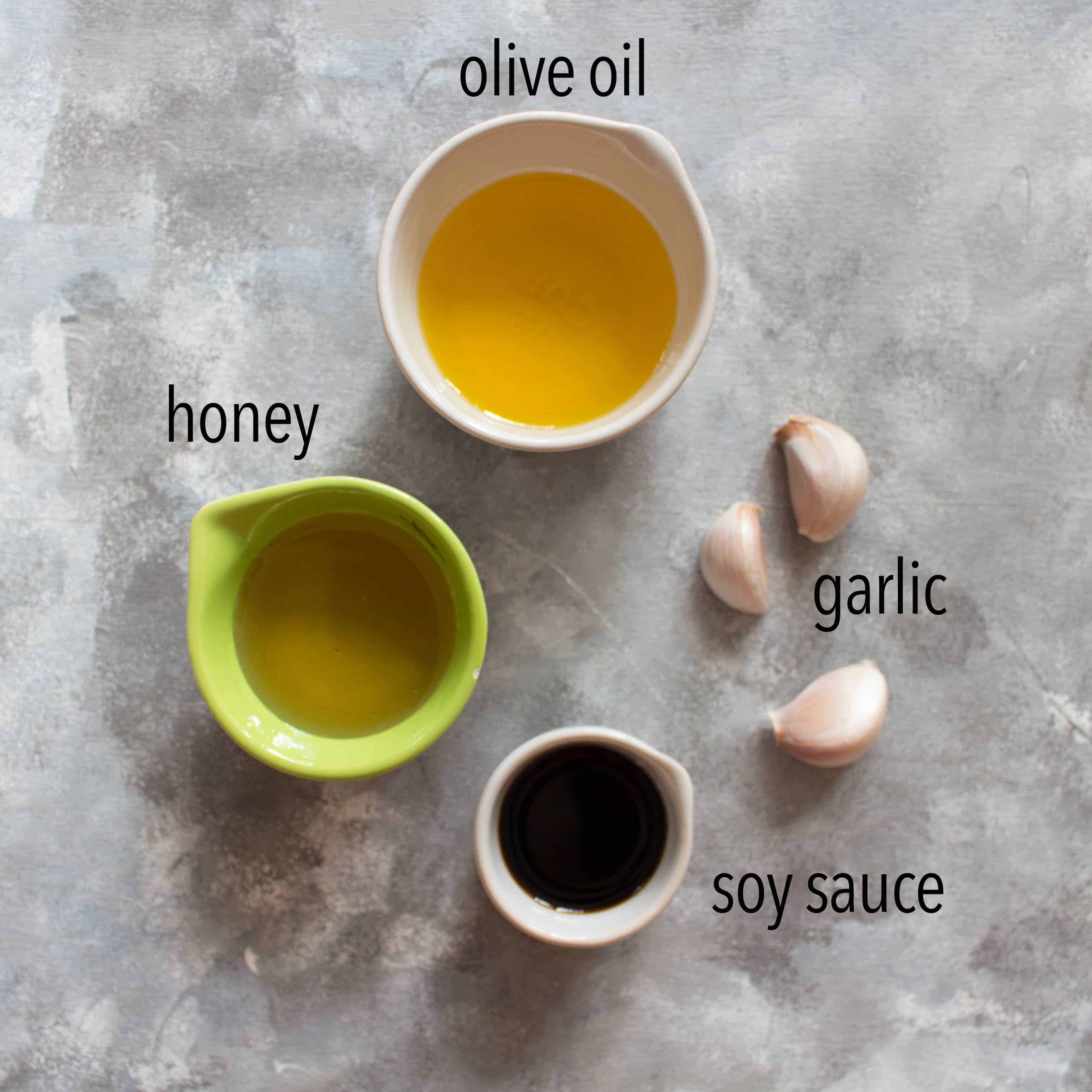 Serve this with/ideas:
Lemon Parsley Garlic Freezer Friendly Chicken Marinade

Lemon Pesto Freezer Friendly Chicken Marinade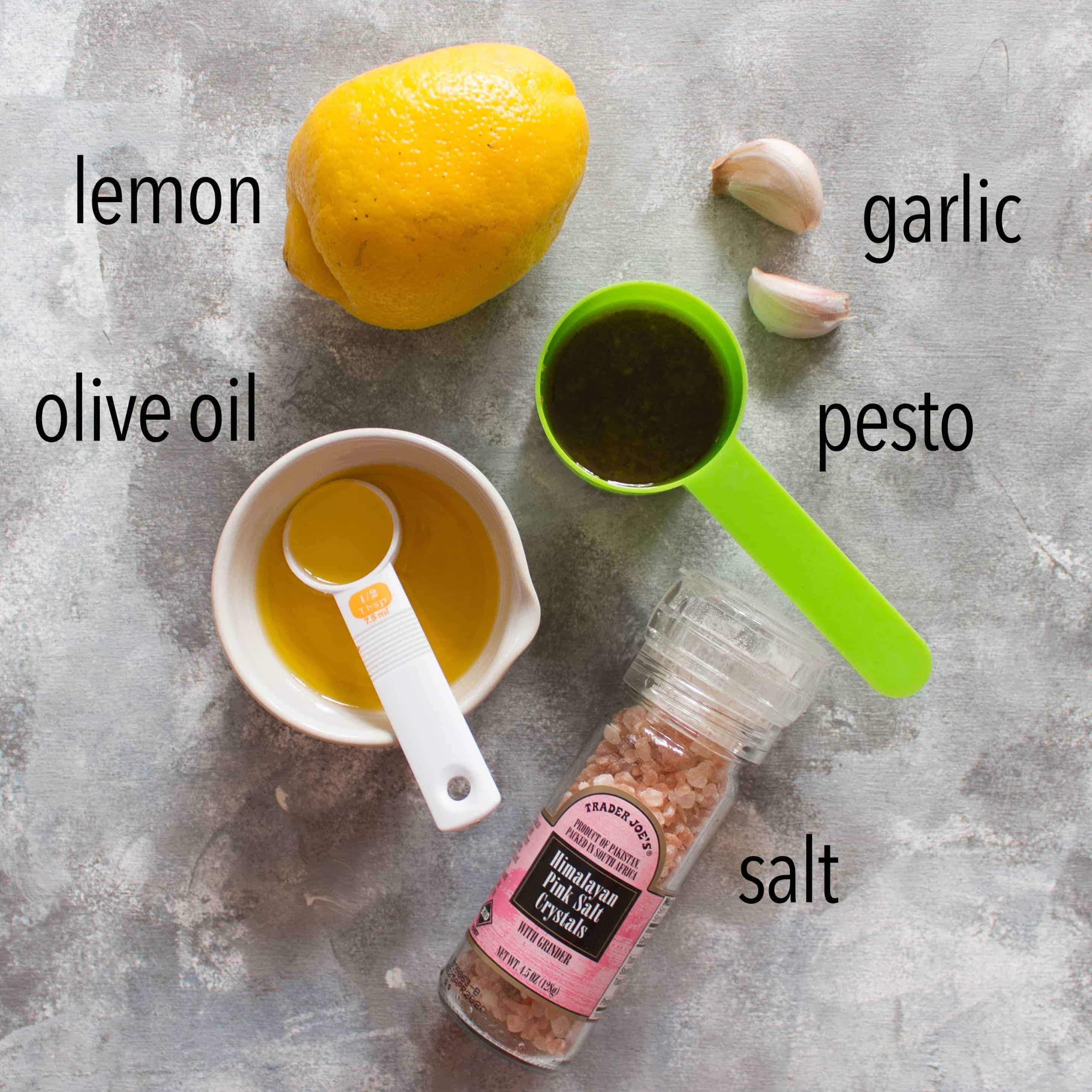 Serve this with/ideas:
Sriracha Lime Freezer Friendly Chicken Marinade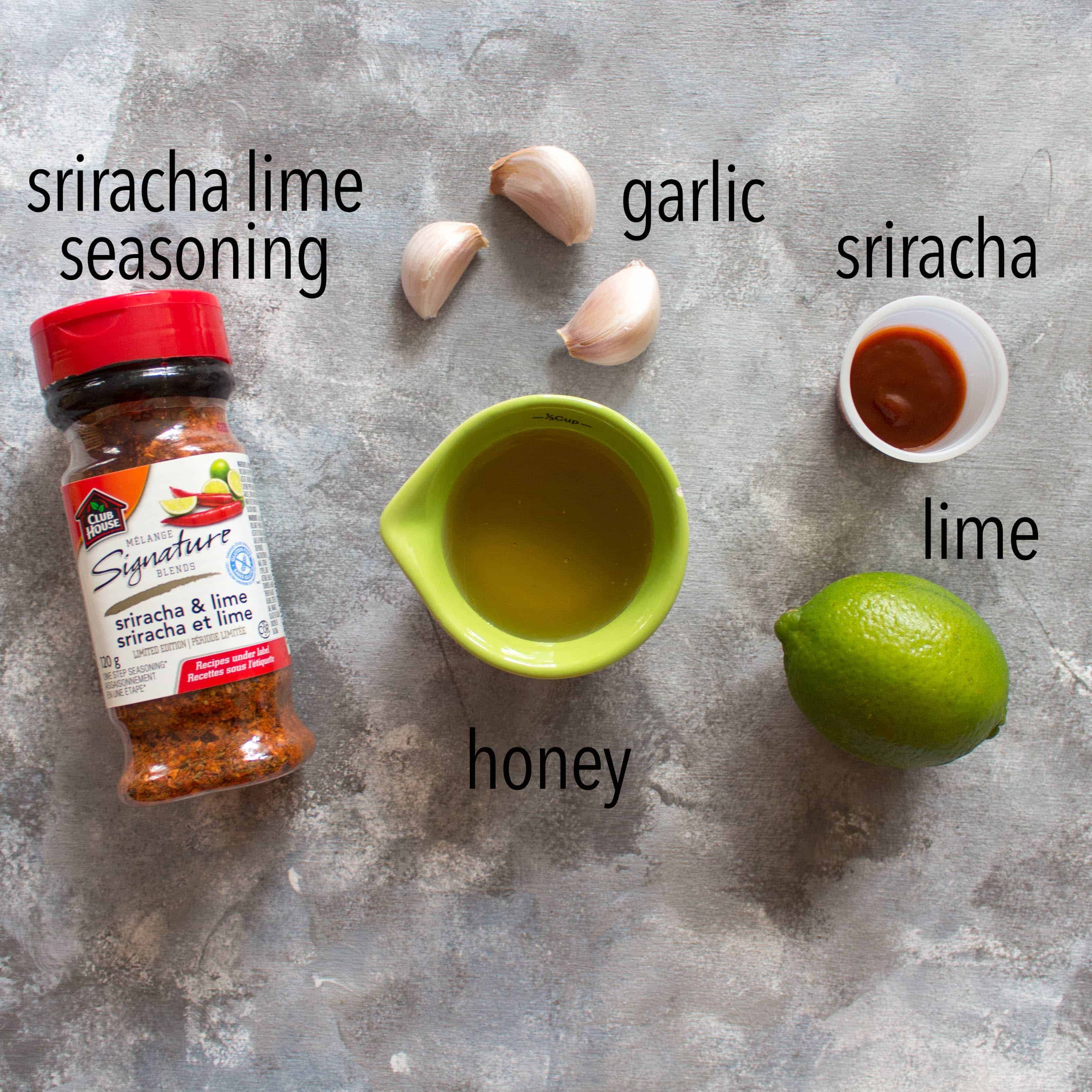 For this marinade, I use a sriracha lime seasoning (similar product) – if that's not available to you, use sriracha sauce and lime juice!
Sweet Chili Freezer Friendly Chicken Marinade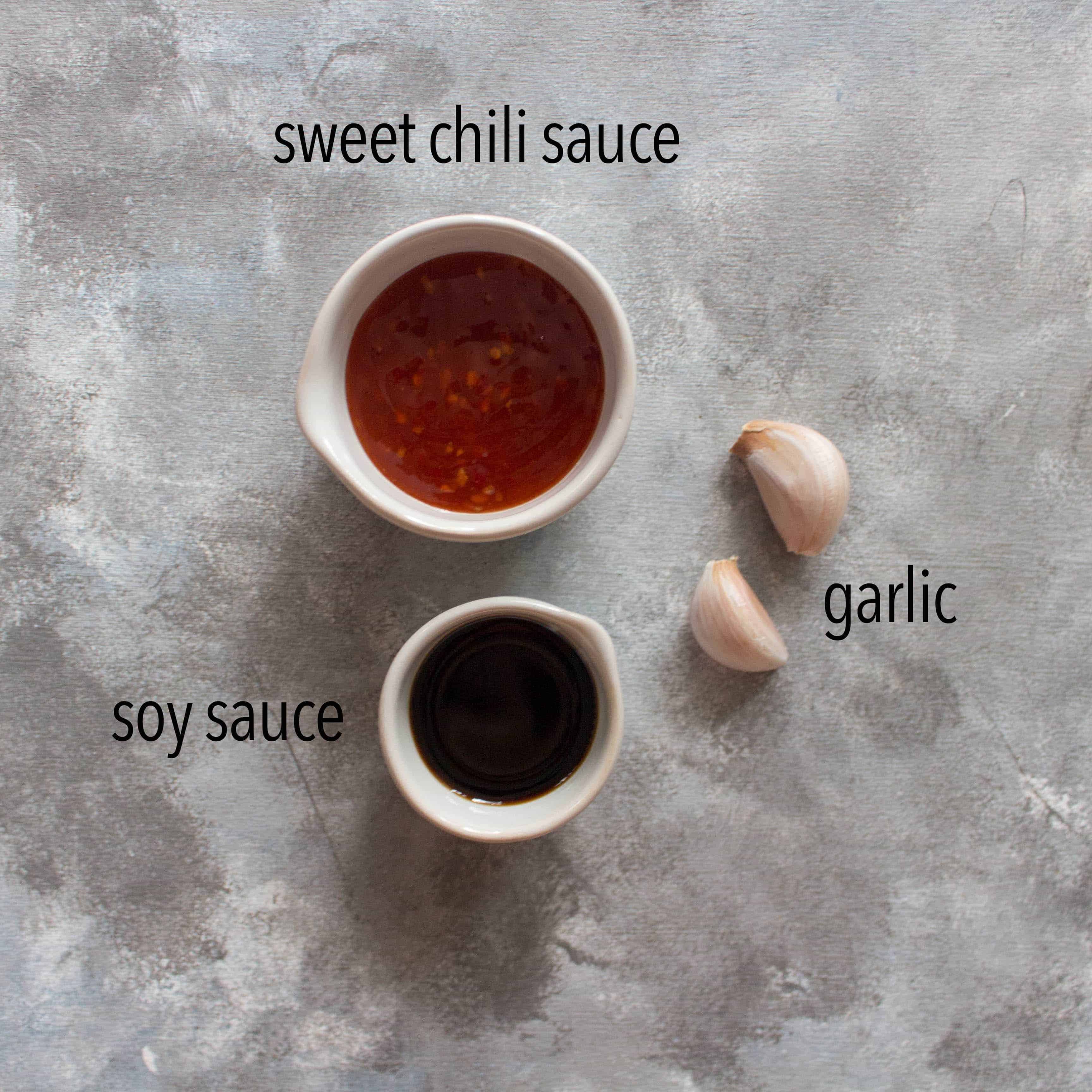 Sweet and Sour Freezer Friendly Chicken Marinade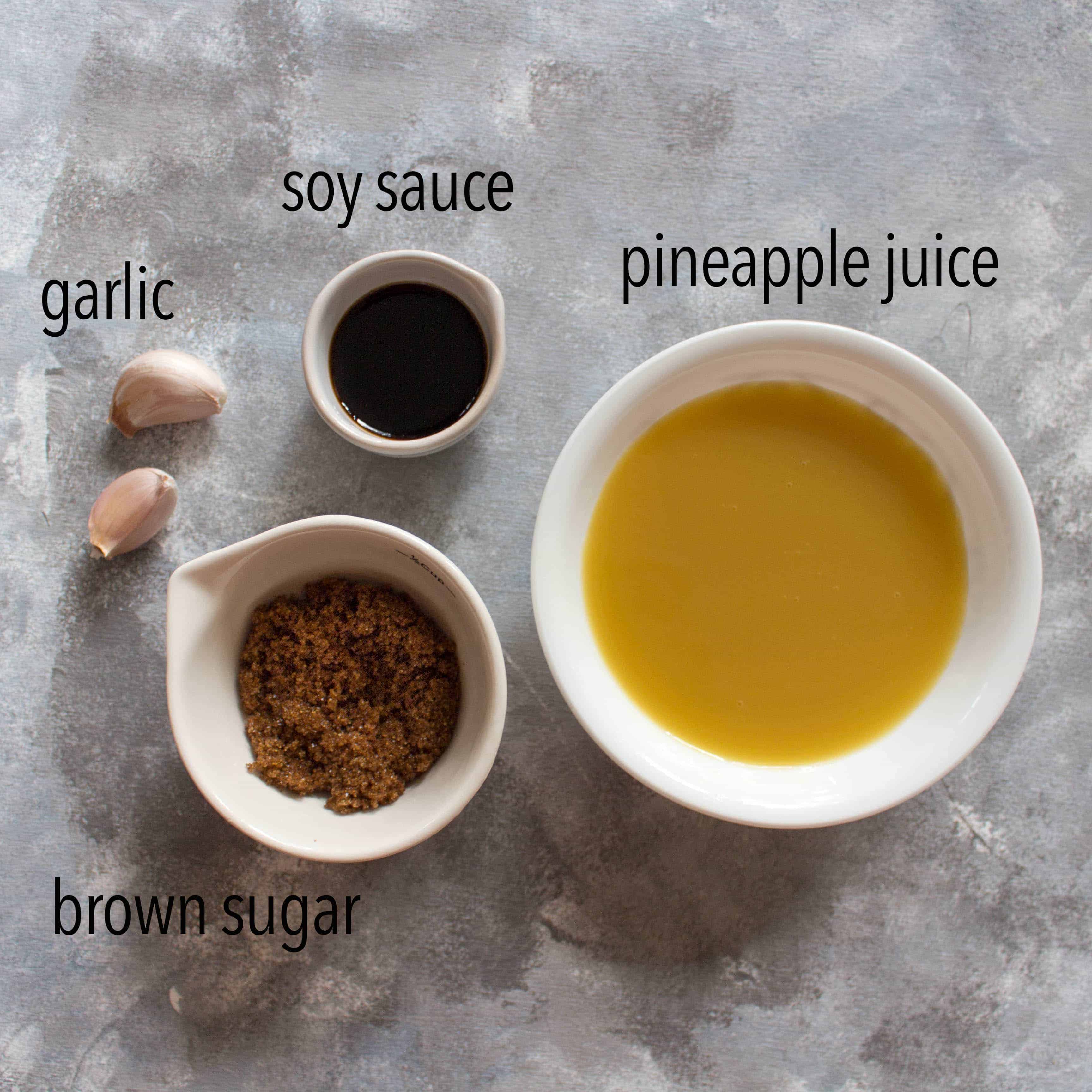 Yogurt Curry Freezer Friendly Chicken Marinade
yogurt is great as a base for marinades because it'll tenderize the meat.
take out the honey and brown sugar and sub the curry powder with olive oil and garam masala and bam, you got yourself a Yogurt Garam Masala.
Have you made all of these and would like more healthy chicken marinades to try? Here are 5 more easy chicken marinades to try!
RESOURCES AND TIPS FOR MEAL PREPPING
---
Other places to connect with me
Instagram: @carmyshungry
Facebook: https://www.facebook.com/carmyycom
Email: [email protected]
Vlogs/Recipe Videos: Youtube

pin this for later!