Fluffy, light, and so flavourful, you will love this delicious Instant Pot Basmati Rice with Butter and Garlic. It's quick, easy, and only requires a few simple ingredients. Thanks to the pressure cooker, you will get perfect basmati rice, every time.
Rice is a staple at my house and for the longest time, we would skip basmati rice because we found it dry. Then, I discovered adding butter to my basmati rice, and my life was changed. Growing up Asian, we don't put butter in rice but when the nice man who set up my gas line mentioned using butter, my mind was blown.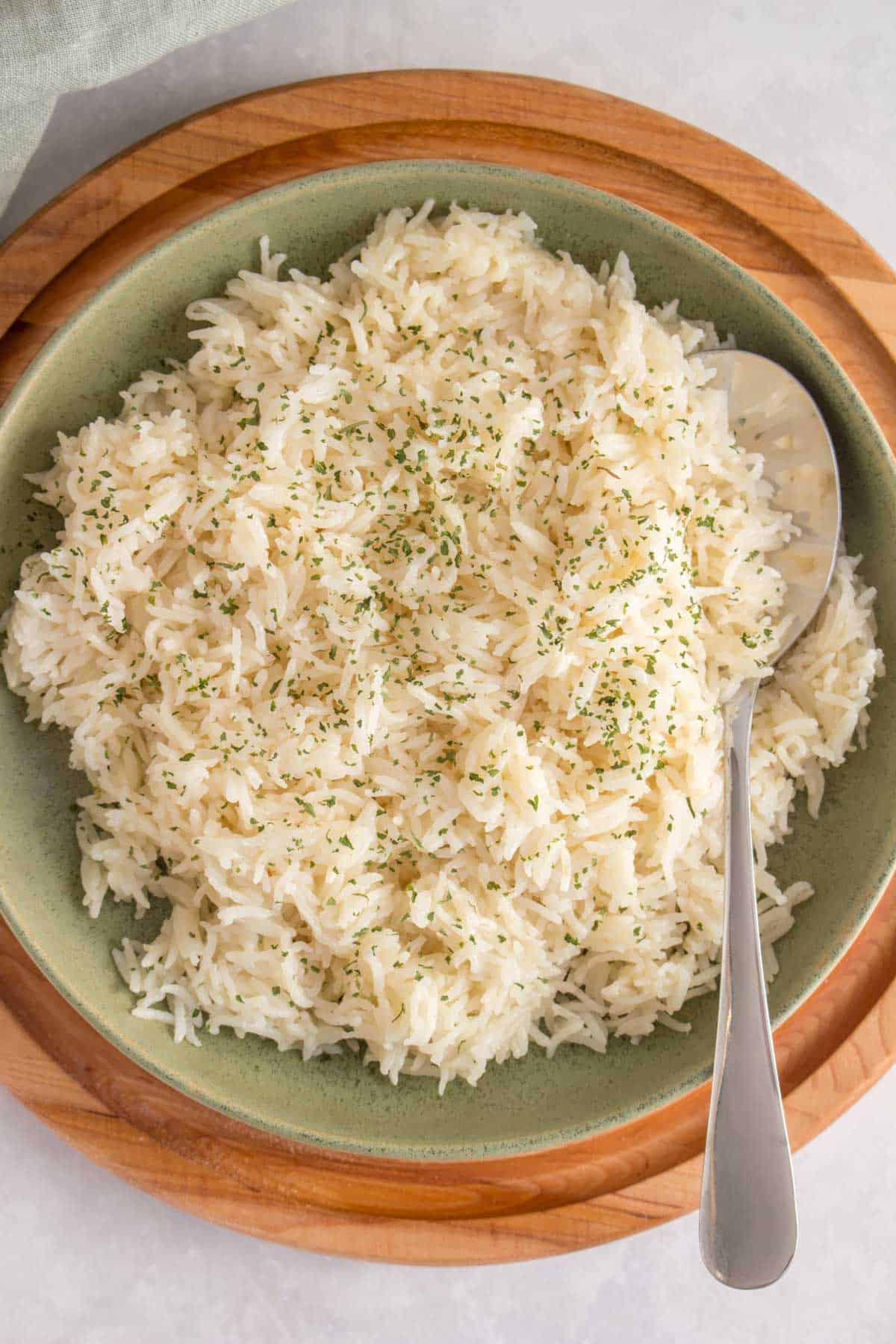 Why You'll Love This IP Basmati Rice
It's so easy as it comes together in less than 20 minutes. Plus, once it's in the Instant Pot, you're good to go. The pot will work its magic. This no-soak method means it's perfect as a last-minute side.
It uses pantry staples. Thanks to a few simple pantry staples, the basmati rice is taken to a new level!
It's so flavourful thanks to being cooked in chicken broth. Want to make it vegetarian-friendly? Use vegetable broth!
Ingredients You'll Need For Instant Pot Basmati Rice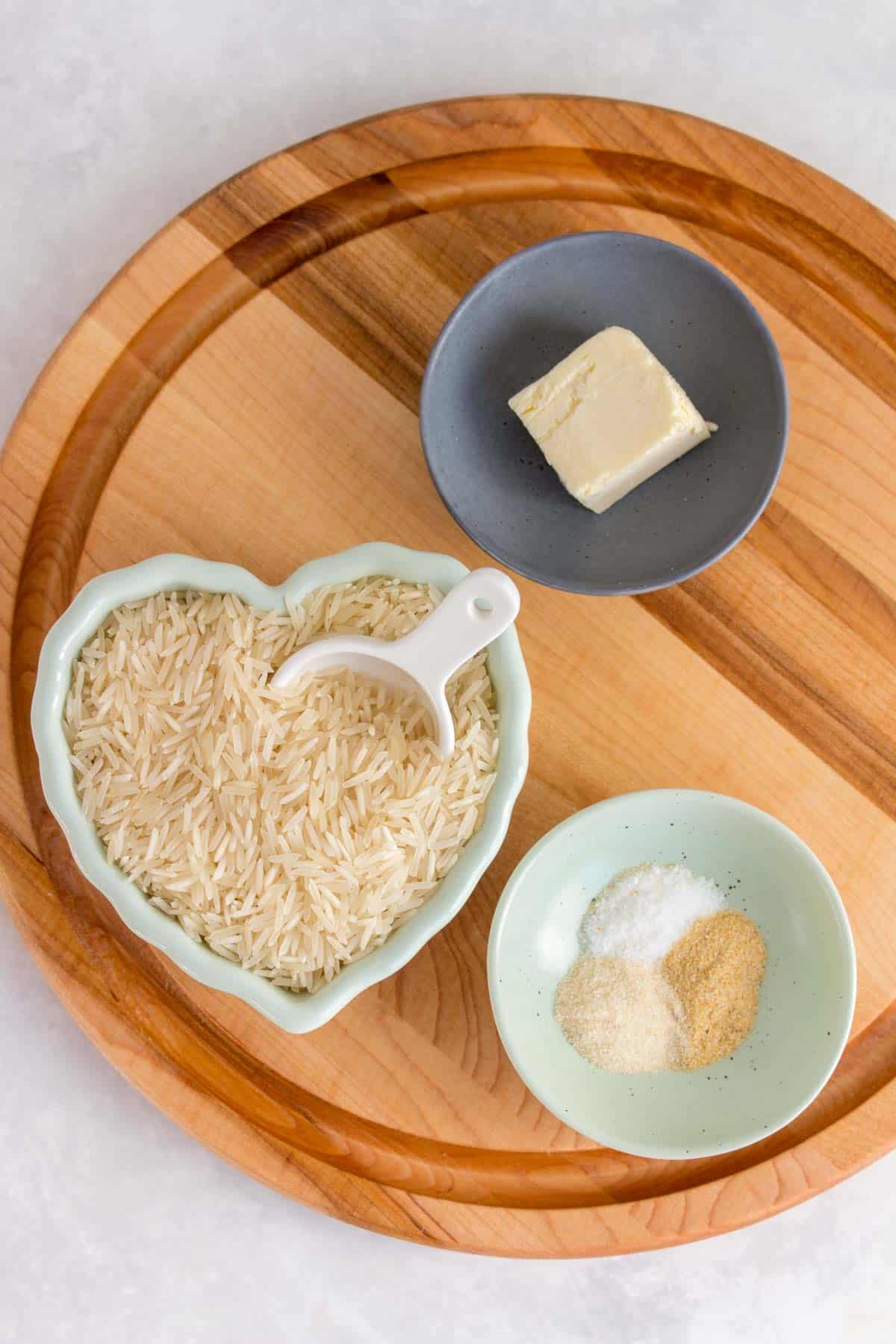 basmati rice — basmati rice is a long grain rice that has a nutty and floral taste to it. I always rinse my rice before cooking with it.
seasoning — I use salt, garlic powder, and onion powder. Feel free to change it around.
butter — the unsalted butter makes this rice so buttery and flavourful.
chicken broth — this is the secret to an extremely flavourful basmati rice. Water just isn't the same. Use low-sodium chicken broth if you're using store-bought broth.
How to Make Instant Pot Basmati Rice
To the Instant Pot, add the rinsed basmati rice, salt, garlic powder, onion powder, unsalted butter, and chicken broth.
Place the lid on and seal it. Set the pressure cooker to high pressure for 5 minutes.
When done, natural pressure release for 5 minutes and then quick release. Fluff before serving. I like to add a bit of parsley flakes on top but that's up to you!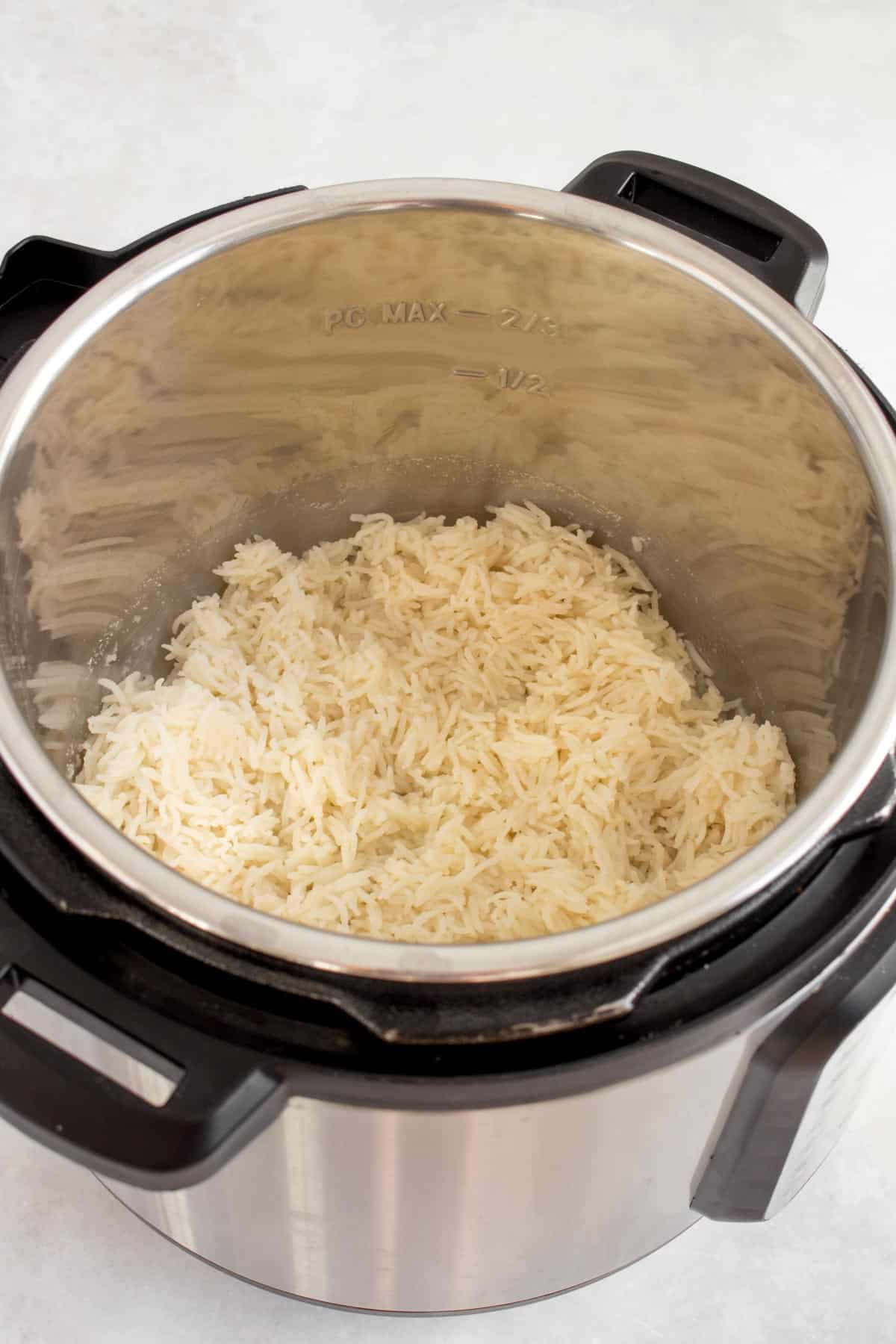 Recipe Tips and Notes
To easily rinse the rice, you can place the rice in a fine mesh strainer and run the cold water through until the water runs clear.
Use a fork or rice paddle to fluff the rice.
One cup of dried basmati rice will yield 3 cups of cooked rice.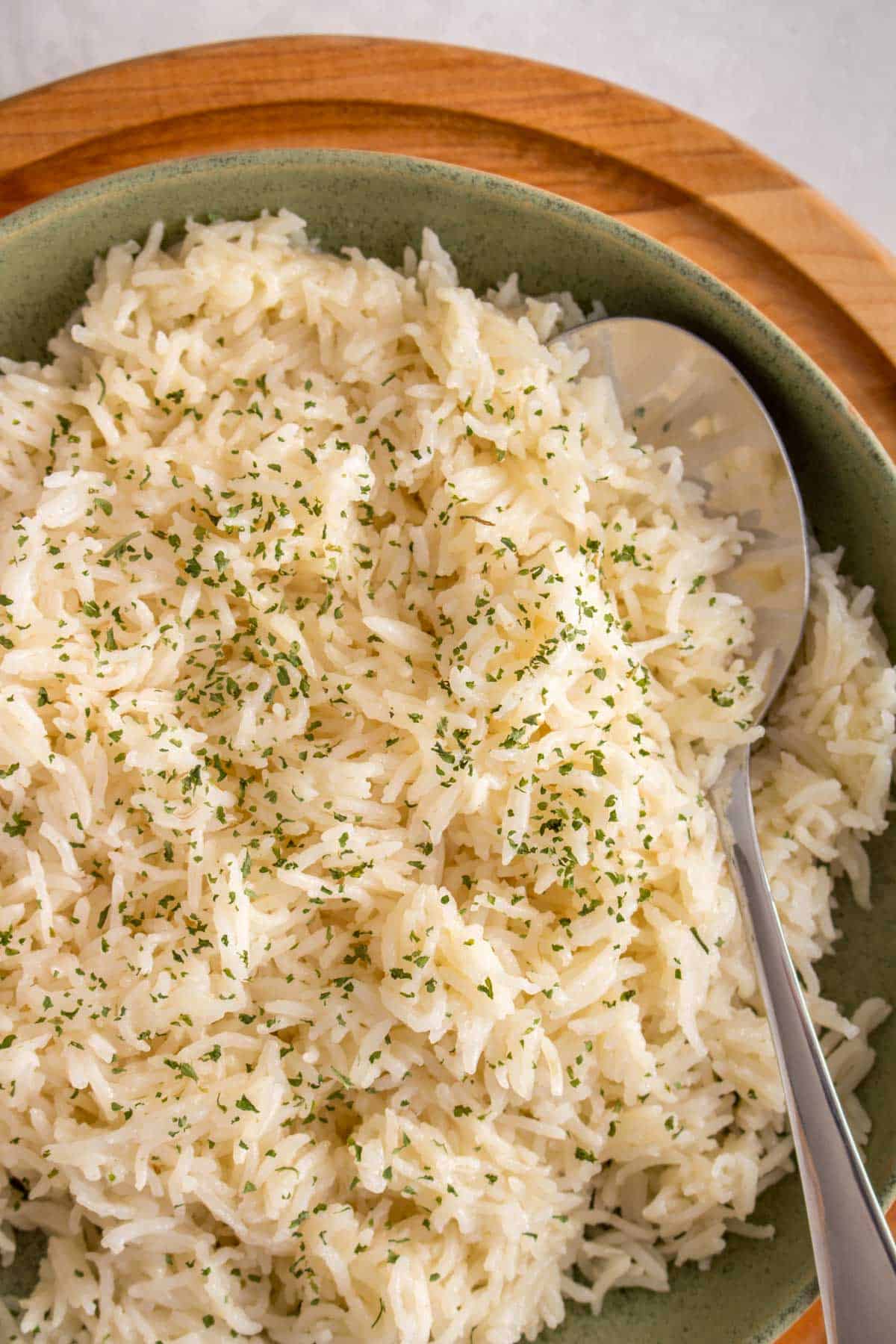 Make Ahead Tips
Meal prep: once cooled, store the cooked rice in an airtight container for up to 4 days in the fridge.
Freezer: allow the rice to cool before transferring them into an airtight container before storing them in the freezer. They can last for up to 3 months. You can also use Souper Cubes so you can have perfectly portioned frozen rice ready to go whenever you need it. To reheat from frozen, place the rice in a covered bowl with a splash of water in the microwave and microwave the rice on high heat for 2 to 3 minutes.
More Instant Pot Rice Recipes
More Side Dishes to Try
More Instant Pot Recipes to Try
Other places to connect with me
@carmyshungry on Instagram
Facebook
Shop my Amazon faves
Email: [email protected]