Hoisin sauce is a thick fragrant Chinese condiment made with fermented soybean paste, garlic, vinegar, sesame oil, chiles, and sweetener. It's sweet, salty, and has a strong unami flavour… kind of like a Chinese BBQ sauce! Here's what you need to know about it, where to buy it, and recipes to make with it!
Hoisin sauce needs to be in your kitchen. It is so versatile and has so many uses. It can be used as a dipping sauce, marinade, glaze, in stir fry dishes, or just drizzled on top of plain rice to add flavour to it.
In Chinese, it's called 海鮮 (literally pronounced hoi-sin) and directly translates to the word "seafood," but hoisin sauce does not actually contain any seafood or animal products in general. However, there is a vegetarian hoisin sauce for anyone who wants to be extra sure.
Similar to oyster sauce, hoisin is a thick and dark condiment. It's sweet, salty, and full of umami flavour. It is made with fermented soybean paste with additional add-ins that gives it its distinctive flavour.
Where to Buy Hoisin Sauce
I see hoisin sauce is pretty much everywhere! I no longer have to go to an Asian grocer to get hoisin sauce. However, if you cannot find it, you can always find it online. It's even on Costco's website!
It also comes in different varieties such as garlic hoisin, lime cilantro hoisin, and lemongrass chili hoisin. My go-to is garlic hoisin!
I prefer buying the bottled version vs the jarred version as it's much easier to use and you don't have to worry about cross-contamination from scooping it out of a jar.
Recipes Using Hoisin Sauce
Hibachi Shrimp with Fried Rice — This Japanese style Hibachi Shrimp made with sautéed vegetables served over top of a simple fried rice is an easy and delicious dinner that also serves as a delicious meal prep.
Hibachi Chicken with Fried Rice — The chicken version of hibachi shrimp, this hibachi chicken is full of flavour!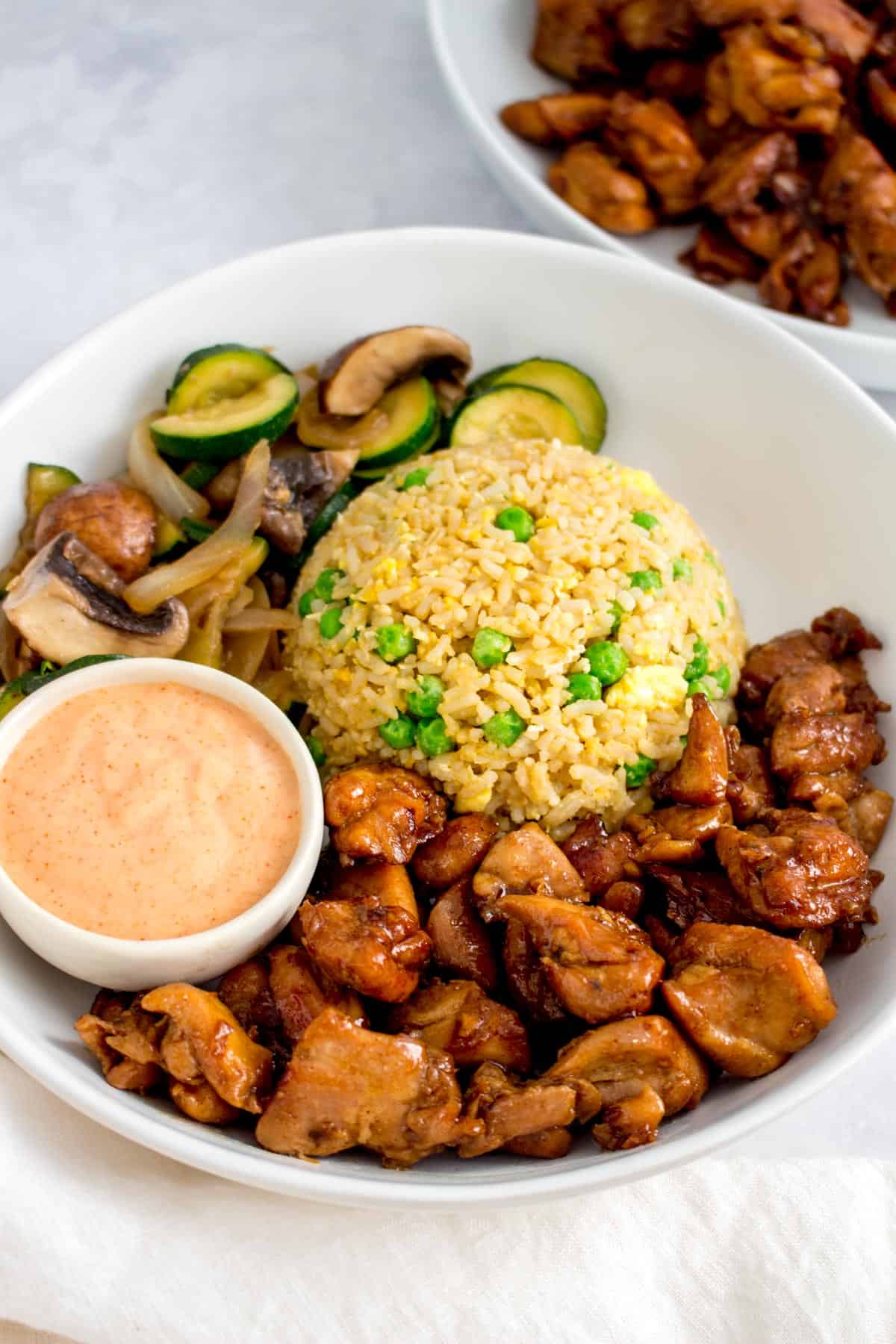 Honey Hoisin Beef Bowls — Made in under 30 minutes, this Honey Hoisin Beef Bowls is the perfect mix of sweet and savoury! This quick recipe makes for a delicious meal prep or as a last minute meal.
Hoisin Sriracha Glazed Meatballs — This Asian inspired meatball recipe, Hoisin Sriracha Glazed Meatballs, will quickly become a household favourite! Coated with a delicious sticky sauce with a hint of spice, you're going to want to eat it all week!
Slow Cooker Hoisin Chicken — This Slow Cooker Hoisin Chicken is so easy to throw together! Once in the slow cooker, you just let it work its magic! This rich, slightly sweet sauce coats the chicken and always hit the spot.