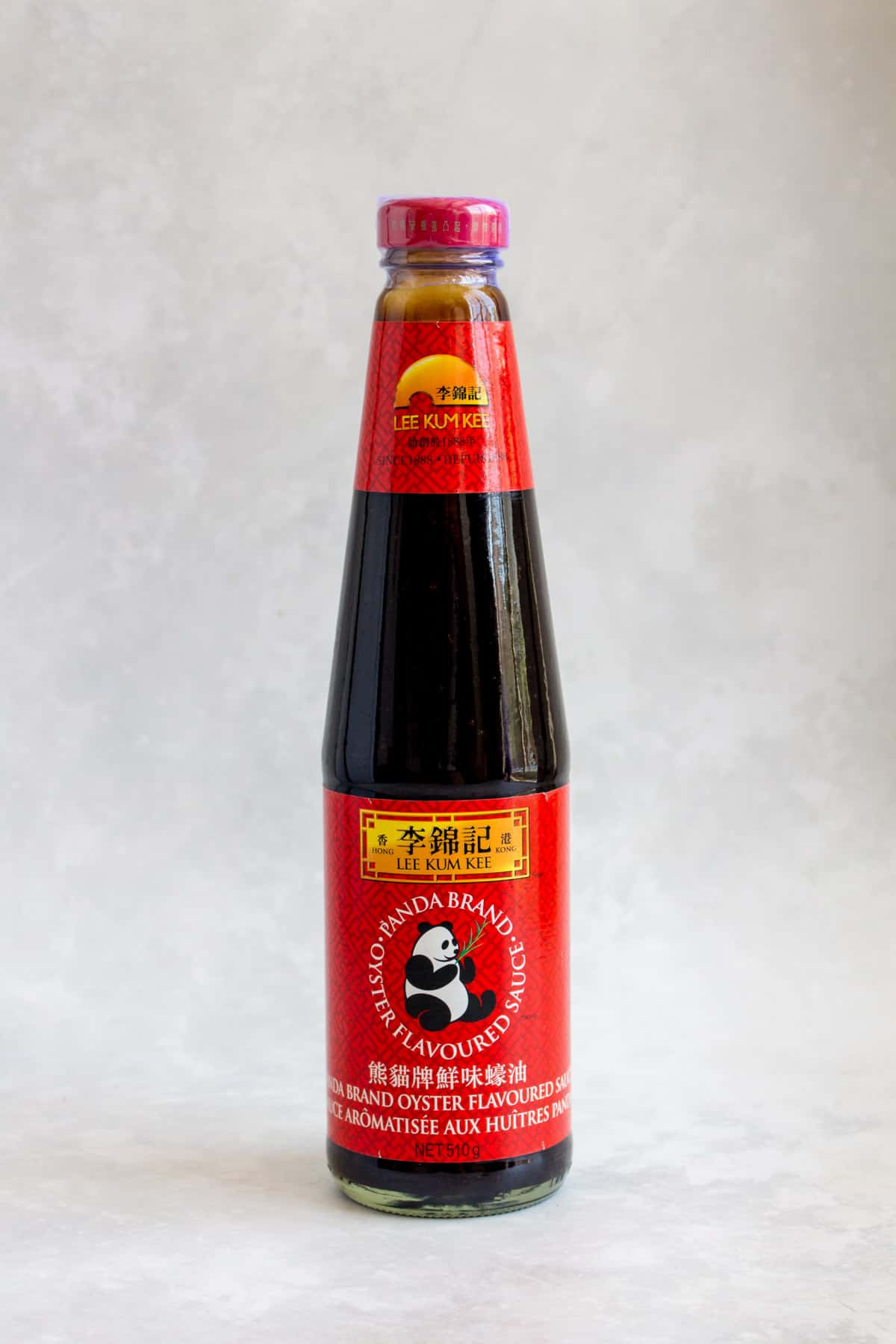 Sweet, salty, and earthy, oyster sauce is a thick syrup-like sauce that is made out of…. oysters! But it's more than just sweet and salty — the oyster juices from cooking the oysters are caramelized and sugar, salt, and cornstarch (or another thickener) are added to it. There's quite a layer to the taste. Compared to hoisin sauce, it's less sweet and saltier.
Oyster sauce (蚝油) was invented accidentally by Lee Kum Sheung in China, in 1888 when he left a pot of oyster soup on the flame and only remembered when it had simmered down to a thick gravy. Luckily for us, he gave it a taste and decided it was delicious AF, and started selling it. That's pretty much how Lee Kum Kee Chinese cooking sauces started!
The image up above is an oyster sauce that is made with oyster extract and in my opinion, tastes lighter but Lee Kum Kee also has a Premium Oyster Sauce that is richer and is made from fresh, mature, and well-nourished oysters (pictured down below).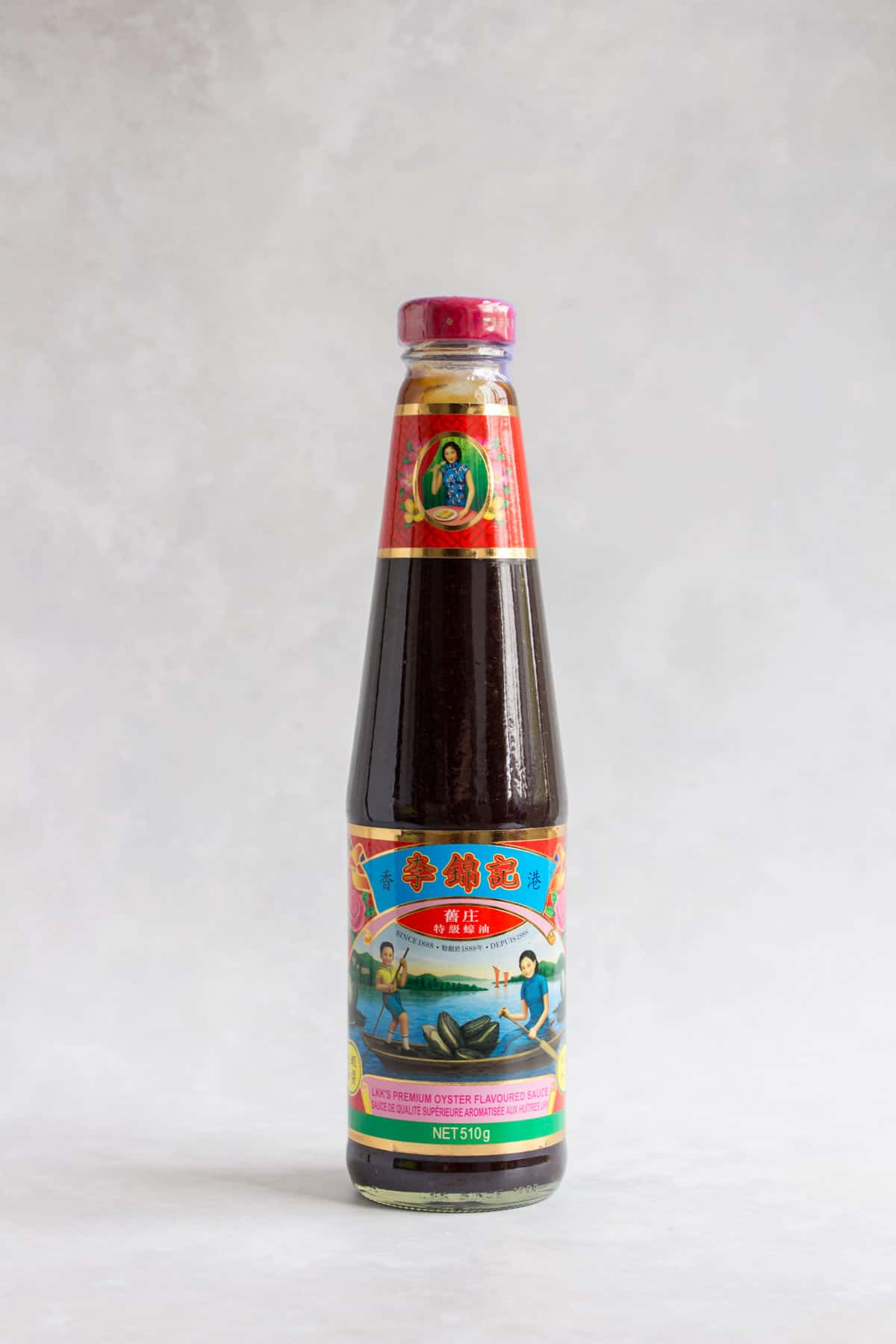 Where to Buy Oyster Sauce
I've started noticing the iconic panda label and red lid in my local grocery stores now instead of just being sold at specialty Asian markets. If you cannot find it in stores, it's easily found online as well!
Recipes that Uses Oyster Sauce