Looking for some delicious and healthy shrimp meal prep recipes? Here are a collection of some of my favourites!
Shrimp is one of my go-to proteins whenever I'm in a pinch. They're quick to thaw, take on flavours, and fast to cook. I always have a giant bag of shrimp that I buy in bulk in my freezer for whenever I need a last minute meal. However, I don't just like shrimp for weeknight dinners, I love meal prepping them. It always feels like such a treat whenever I open up my lunch bag and I've got shrimp meal prepped. A healthy meal prep with shrimp is usually made in less than an hour!
Down below I have a collection of my favourite healthy shrimp meal prep recipes that I make regularly and hope you enjoy! Be sure to bookmark this post as I'll update it whenever I have a new healthy and easy shrimp meal prep recipe to share!
Shrimp Meal Prep FAQs
How long does cooked shrimp last?
According to Eat By Date, cooked shrimp lasts 3-4 days in the fridge once it's been cooked. If you're concerned, you can always do 3 days at a time and do a second shrimp meal prep in the middle of the week.
How to store shrimp meal preps?
I recommend storing all meal prep in airtight glass containers to keep meal preps fresh as long as possible.
What type of shrimp should I use?
You can use whatever type of raw shrimp you have. I personally like buying shrimp that have already been peeled and deveined so there's less work for me to do.
Is shrimp healthy?
Yes — shrimp is a healthy choice! Shrimp is low in calories but high in protein. Shrimp also is a good source of omega-6 and omega-3 fatty acids in addition to having 20 different vitamins and minerals.
Healthy Shrimp Meal Preps
Shrimp with Homemade Sweet and Spicy Chili Sauce Meal Prep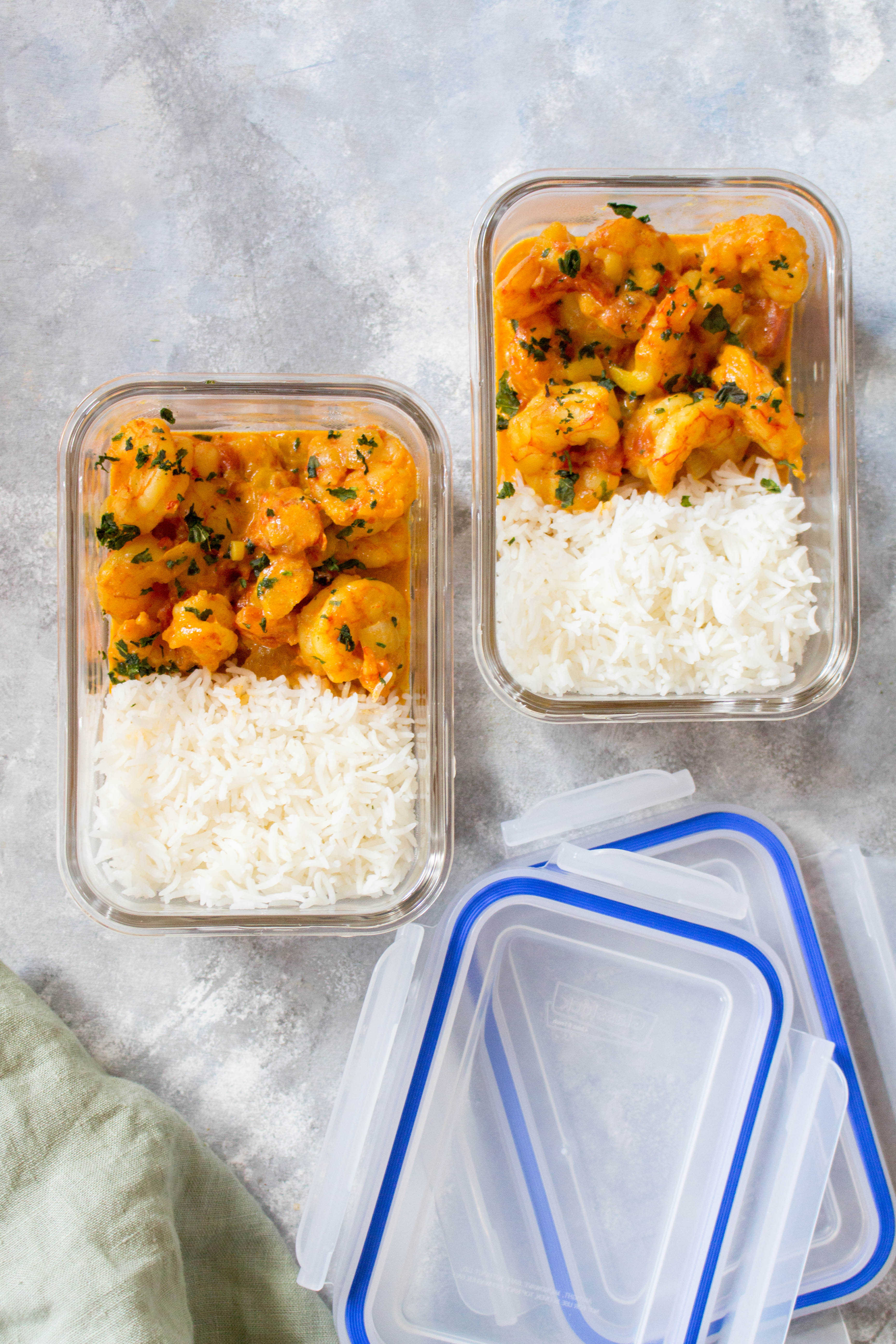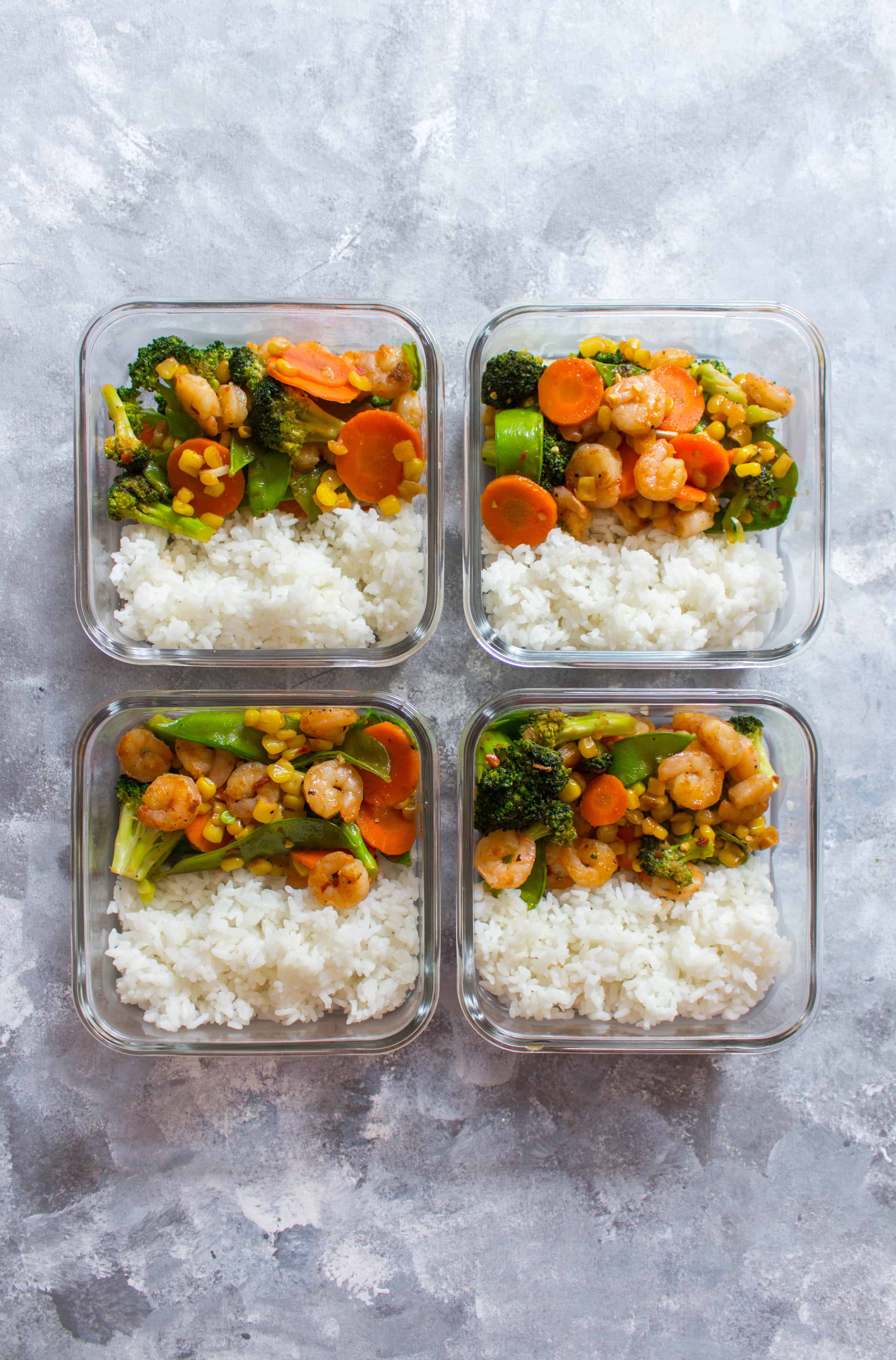 Sriracha Honey Shrimp Meal Prep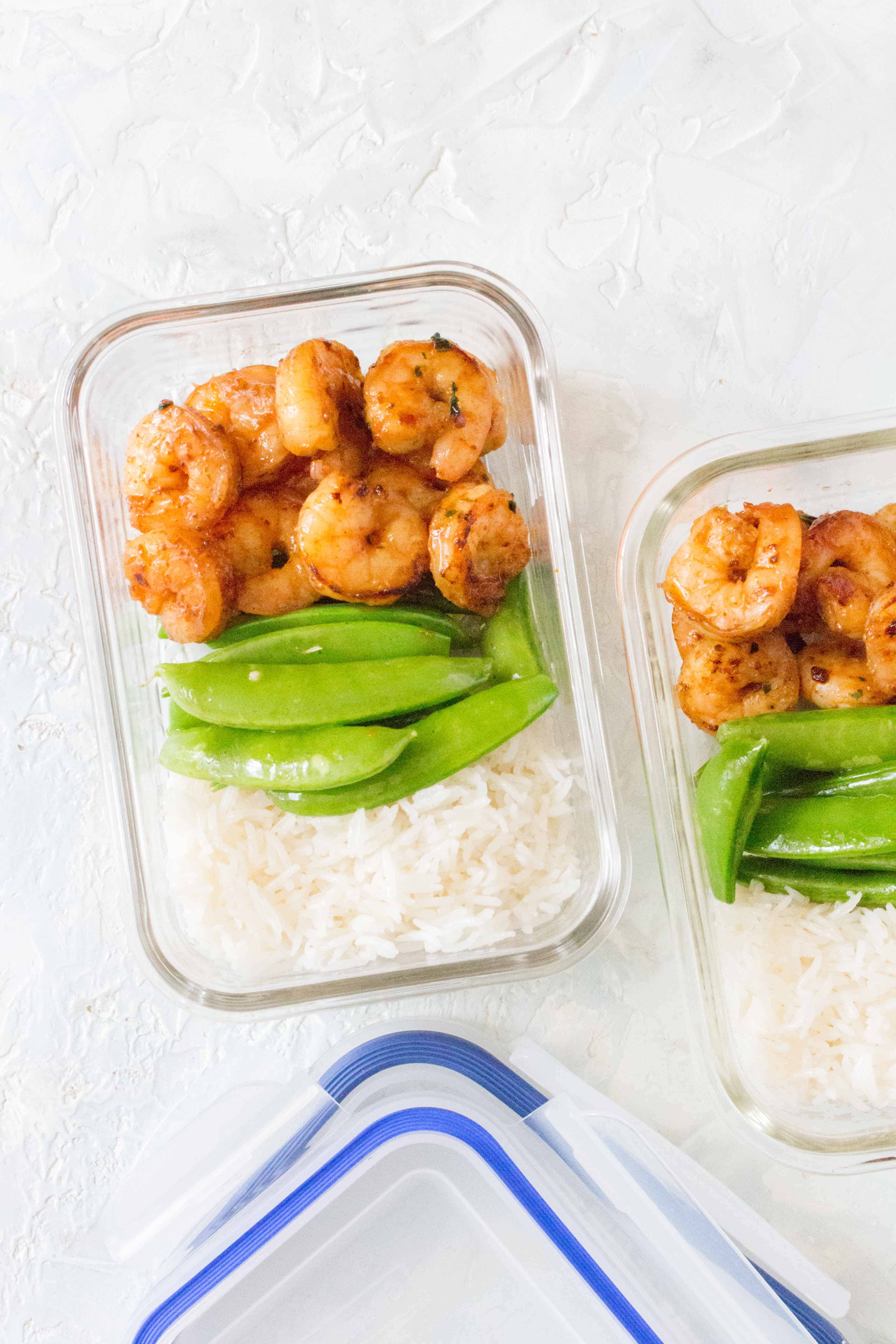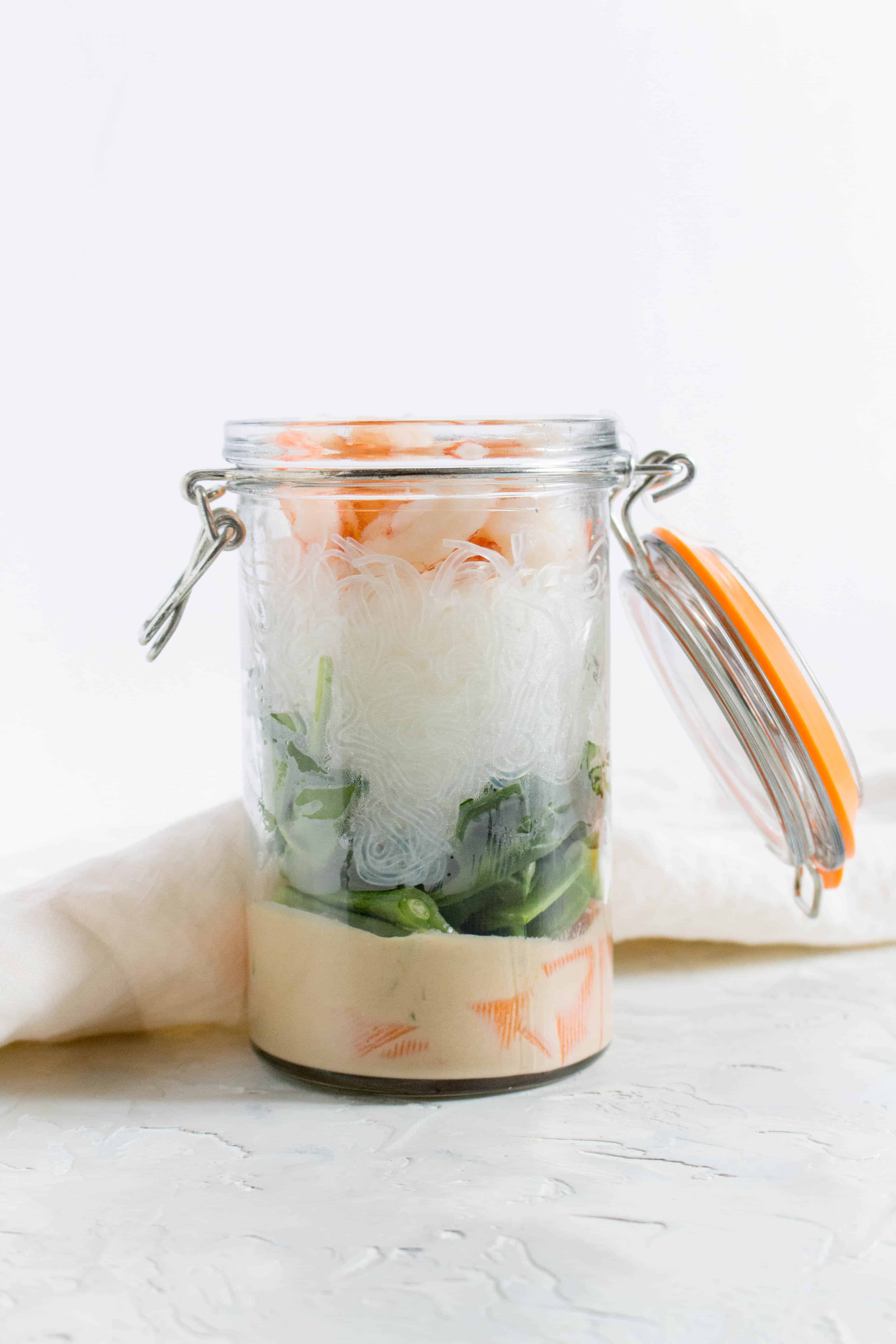 Shrimp Chopped Salad — Link coming soon! The recipe is in my drafts!
Other places to connect with me
@carmyshungry on Instagram
Facebook
Shop my Amazon faves
Email: [email protected]