Freezer meals are such time savers when it comes to busy nights. Made with delicious and simple ingredients, these recipes are here to help make your life easier!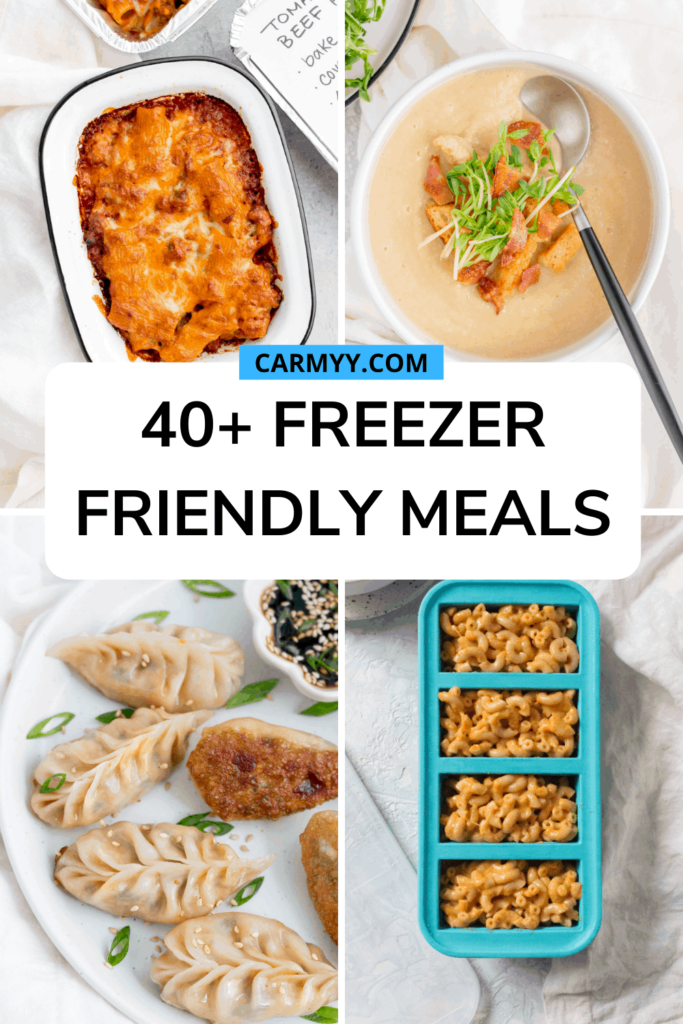 Having a freezer meal ready to go is honestly the best feeling in the world. With so much on our plates and to-do list right now, I've come to really appreciate a well stocked freezer! Whether you're a busy parent, expecting parent, or just want to have some meals ready to go so you have one less thing to worry about, you'll love this list of freezer-friendly meals. With these easy freezer meals, you:
save time
save money
reduce stress
have family favourites on hand at all time!
Down below, I'll be sharing some of my favourite freezer meals (categorized by breakfast, soups, and mains). Be sure to bookmark this post as I'll be adding more as I test more tried and true freezer meal preps.
Freezer Meal FAQs
How long do freezer meals last?
While you can technically freeze these meals for as long as you want, I suggest you enjoy your freezer meals within 3 months of assembly to ensure everything tastes as intended.
Are these freezer meals raw or cooked?
Each recipe is different but most of them can be frozen raw or cooked. It depends on the recipe and on you! If you want to have cooked meals ready to go, simply follow the instructions for freezing it once cooked.
Do I have to thaw my freezer meals before cooking?
I usually suggest you thaw your frozen ingredients before cooking with it. However, there are some recipes where you can cook or reheat straight some frozen (like my Mini Lasagnas!) Again, I would double check the instructions for each recipe.
What is the best way to store meals that are to be frozen.
There are a few ways to store your meals. If they're like my mini lasagnas where you can take a tray from the freeze straight to the oven, I suggest you freeze them in aluminum pans as you don't want to risk shocking your casserole dish and it cracking. Also, if I giving the freezer meals away to friends, then I use the aluminum pans so they don't have to worry about returning it to me. I'm sure new parents have other things to worry about than my casserole dish!

Alternatively, you can freeze them in Souper Cubes if you're freezing individual portions.

If it requires thawing, I like to freeze my meals in freezer safe bags or airtight freezer safe containers.
Freezer Meal Tips
To save time (and money!) my favourite way to make my freezer meals is by doubling a recipe so I'll have dinner ready for the evening and a second dinner ready for the future. If I'm already making a recipe, doubling a recipe doesn't take much more time or effort.
Freeze meals in individual portions so you can easily reheat food as needed. Especially if you're freezing a large casserole or something that can be broken into 2 to 3 meals. You don't want to continuously reheat and refreeze food as it ruins the texture. Also, individual portions makes it easier to mix and match!
If you have limited freezer space, I suggest freezing in freezer safe bags, especially for things like soup, so you can freeze it lying flat, taking up less space. Be sure the squeeze out as much air as possible.
Don't freeze foods while they're still hot as it'll form condensation and/or freezer burn in your meals once frozen and it'll also bring down the temperature of your freezer. Let the cooked freezer meals cool to room temperature or place them in the fridge overnight before transferring to the freezer.
Label everything!!! More than once I've told myself that I'll "remember" what I froze then I'm looking at a container, wondering what exactly it is! Easiest way to to use freezer tape and freezer markers so your food stays labelled.
Souper Cubes have very kindly created a discount code for readers here! Use code "CARMY10" for 10% your next order. The code is only valid once per customer. It is perfect for freezing meals in portions!
Get it Now!
Freezer Friendly Breakfasts
Freezer Friendly Soups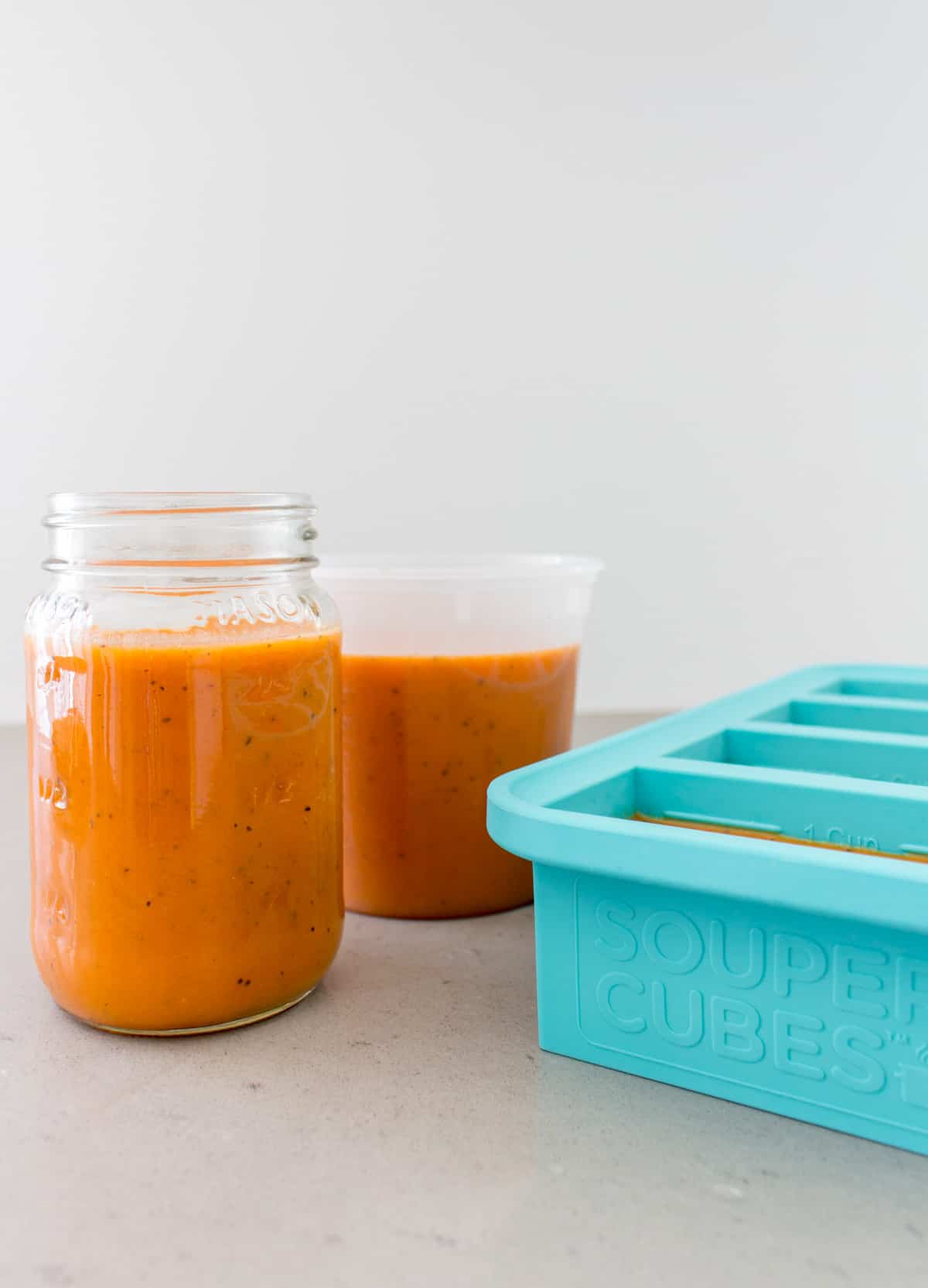 Freezer Friendly Meals (Lunch/Dinner)