These delicious Boneless Air Fryer Pork Chops are so moist on the inside and crispy on the outside! Done in less than 20 minutes, these pork chop are going to be your new go-to easy dinners!
pin this easy airfryer pork chop recipe for later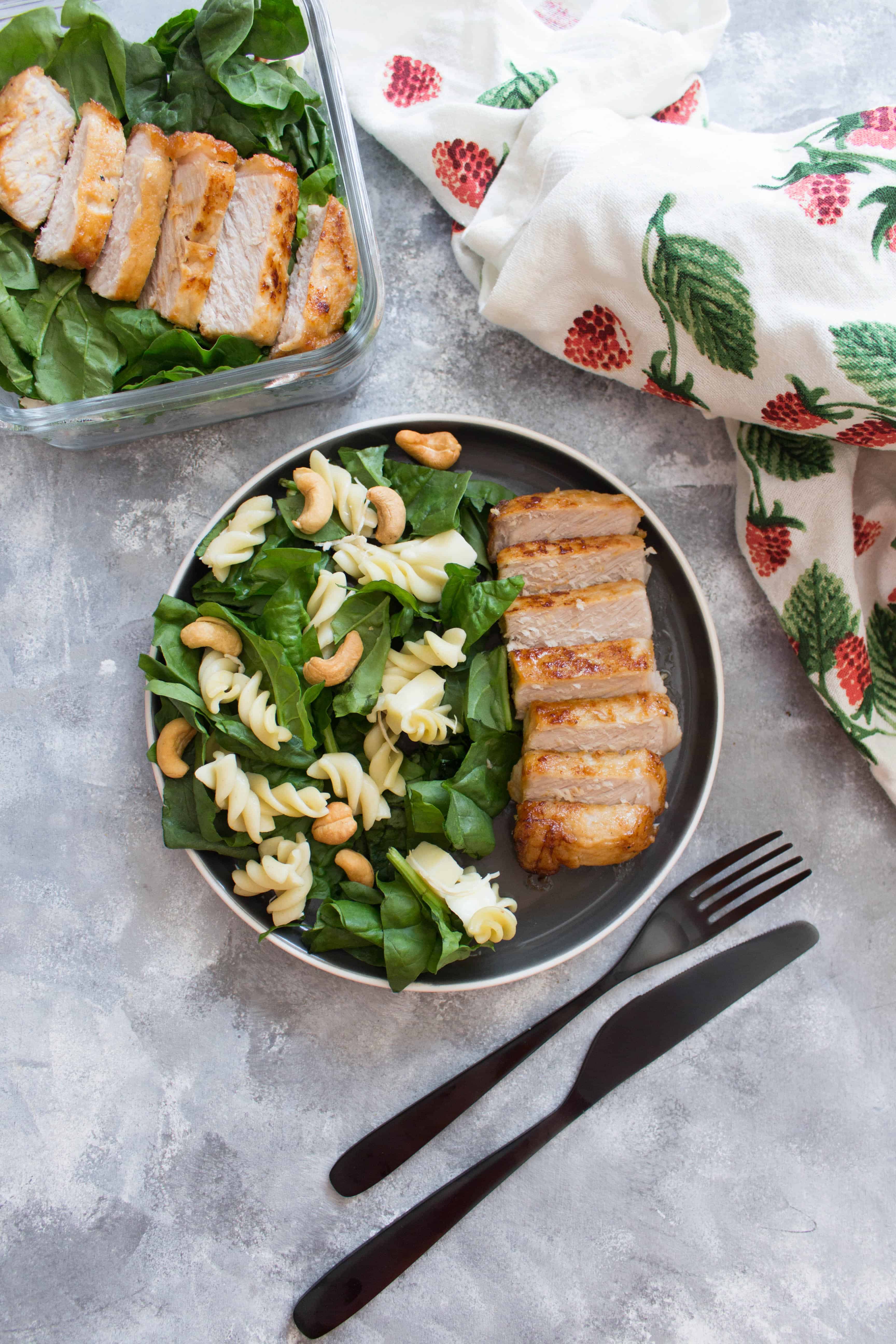 Boneless Air Fryer Pork Chop
The other day, I was wandering around the grocery store (yes, I actually enjoy wandering around grocery stores to see what new products are hitting shelves and seeing what new trendy products are out) when I spotted a pack of three thick boneless pork chops on sale! Score! When I brought it home, the first thing I did was try to adapt my usual oven baked pork chops to an air fryer recipe because I've been loving using my new air fryer to try and make oven baked items faster and crisper. The results were pretty much what I had expected – the pork chops came out moist, crispy on the outside, and done in under 20 minutes! It took me around 16 minutes for the pork chop to cook through but I also had pretty thick pieces of pork chops to begin with. If you have thinner pork chops (or if you flatten a thick one!), it'll definitely take less than 20 minutes in the air fryer.
What Is An Air Fryer?
The Philips Turbostar Digital Airfryer is a handy appliance that mimics the results of deep frying with nothing more than hot air and little to no oil. Instead of completely submerging the food in oil, air-frying takes just a tablespoon of oil to achieve a similar taste and texture to deep-fried foods. AKA Carmy will get to have allllll the crispy foods without having to deep fry anything! Definitely a kitchen appliance you want in your arsenal.
What You'll Need to make this boneless air fryer pork chop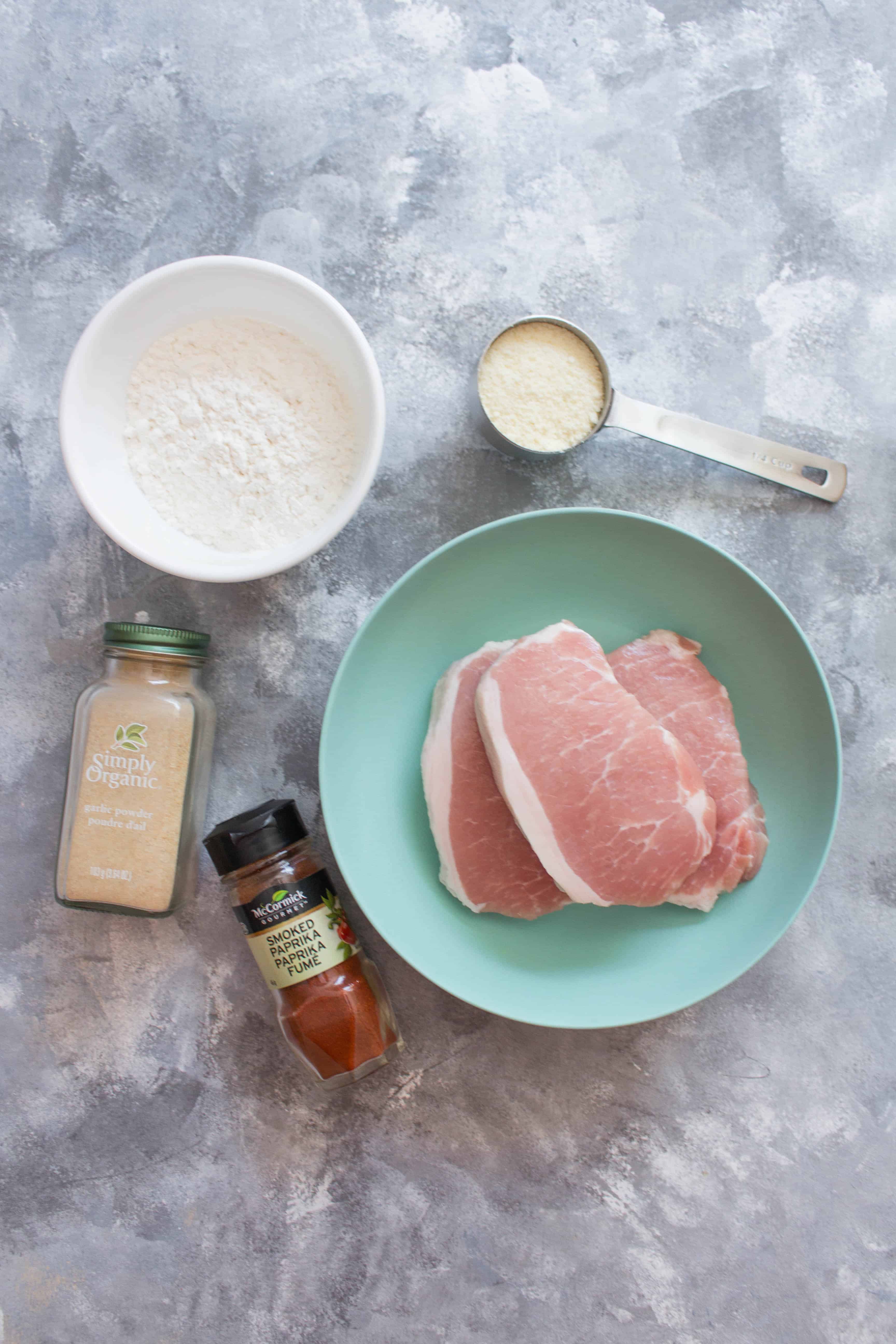 These boneless air fryer pork chops are so easy and simple – all the ingredients are staples in my pantry so it's perfect for days where I don't really have a fully stocked kitchen/fridge.
pork chops
flour
powder or grated parmesan cheese
garlic powder
paprika powder
In addition, you'll also need a large ziploc bag as you'll combine all the dry ingredients into the bag, give it a little shake, then place the pork chops in and shake until they're coated evenly. I prefer doing it this way if I have multiple pork chops just to save time and to avoid getting flour all over the table.
Note: I always use a meat thermometer to make sure that my meat is cooked safely. The safe internal temperature for pork is 71°C (160°F). I use this one that my housemate got from Amazon.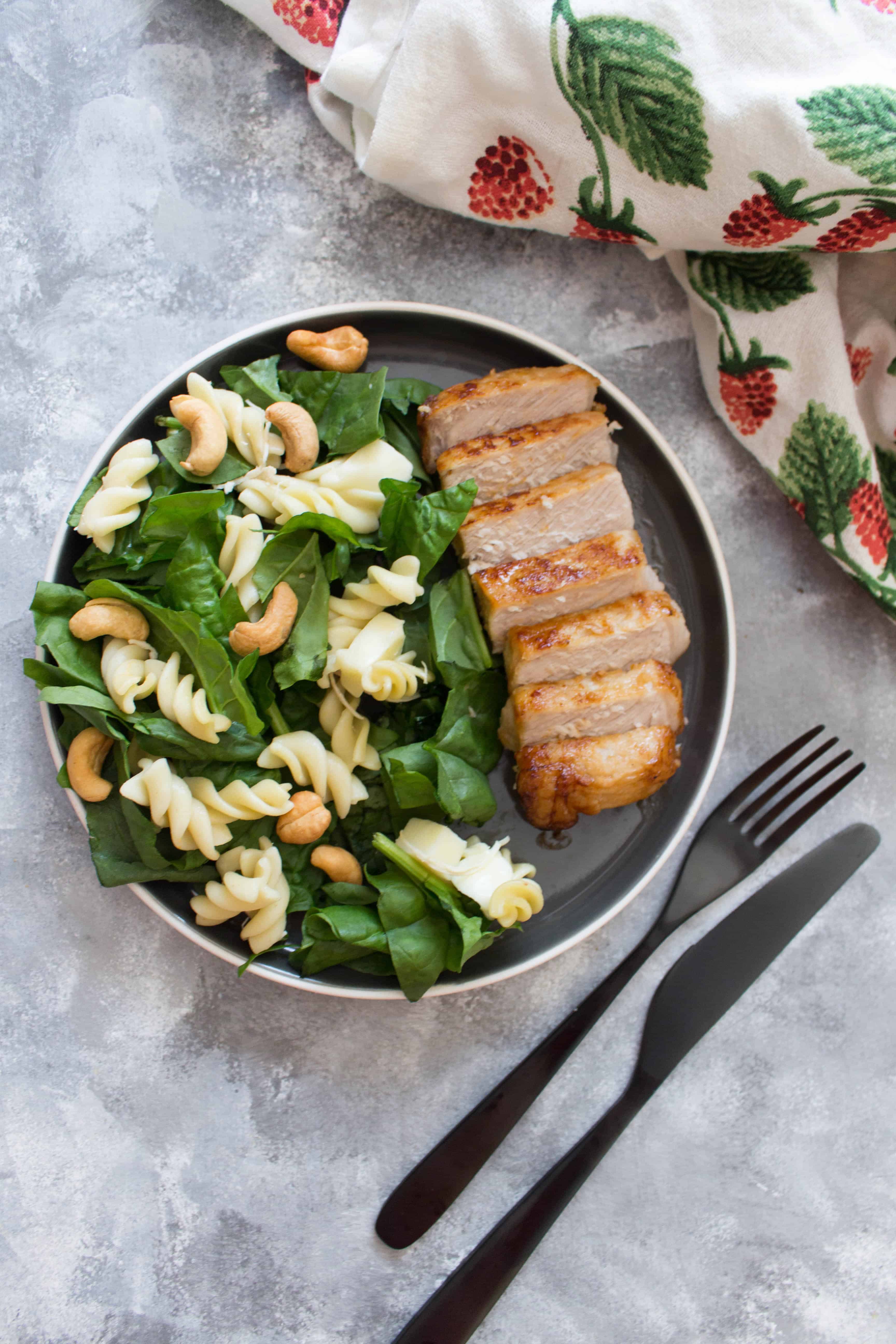 Boneless Air Fryer Pork Chops
These delicious Boneless Air Fryer Pork Chops are so moist on the inside and crispy on the outside! Done in less than 20 minutes, these pork chop are going to be your new go-to easy dinners!
Print
Rate
Ingredients
1/2

cup

flour

1/4

cup

powder or grated parmesan cheese

1

tbsp

garlic powder

1

tbsp

paprika

3

pork chops

cooking spray
Instructions
Combine the flour, cheese, garlic powder, and paprika powder into a ziploc bag and shake to mix together.

Add in pork chops. Shake to fully coat.

Lightly spray your air fryer basket with a little bit of cooking spray.

Place your pork chops into your basket and then on 350 degrees, cook for 14-20 minutes (depending on the thickness of your pork chops).

Remove and check the internal temperature, if it is at 71°C (160°F), it's done. Let it sit for 5 minutes before slicing to serve.
Tried this recipe?
Did you make this recipe? I'm always so happy to know when you make it! I'd love to see how it turned out! Tag @CarmysHungry or tag #HealthyIsAttainable on Instagram so I can see it! You can also email me at carmy(@)carmyy.com if you don't have Instagram ♥
Nutrition
Serving:
3
g
|
Calories:
298
kcal
|
Carbohydrates:
11
g
|
Protein:
34
g
|
Fat:
12
g
|
Saturated Fat:
4
g
|
Cholesterol:
97
mg
|
Sodium:
195
mg
|
Potassium:
590
mg
|
Fiber:
1
g
|
Vitamin A:
23.8
%
|
Calcium:
10.7
%
|
Iron:
10.5
%
WANT TO TRY ANOTHER AIRFRYER RECIPE?
---
WHAT ARE YOUR GO TO AIRFRIED FOODS?
Other places to connect with me
Instagram: @carmyshungry
Twitter: https://twitter.com/runcarmyrun
Facebook: https://www.facebook.com/carmyycom
Email: carmy@carmyy.com
Vlogs/Recipe Videos: Youtube