Butter chicken… my go-to comfort food but it can take a while to cook. This Healthy Instant Pot Butter Chicken is a lightened up version that takes less than 30 minutes to make and is still rich and creamy.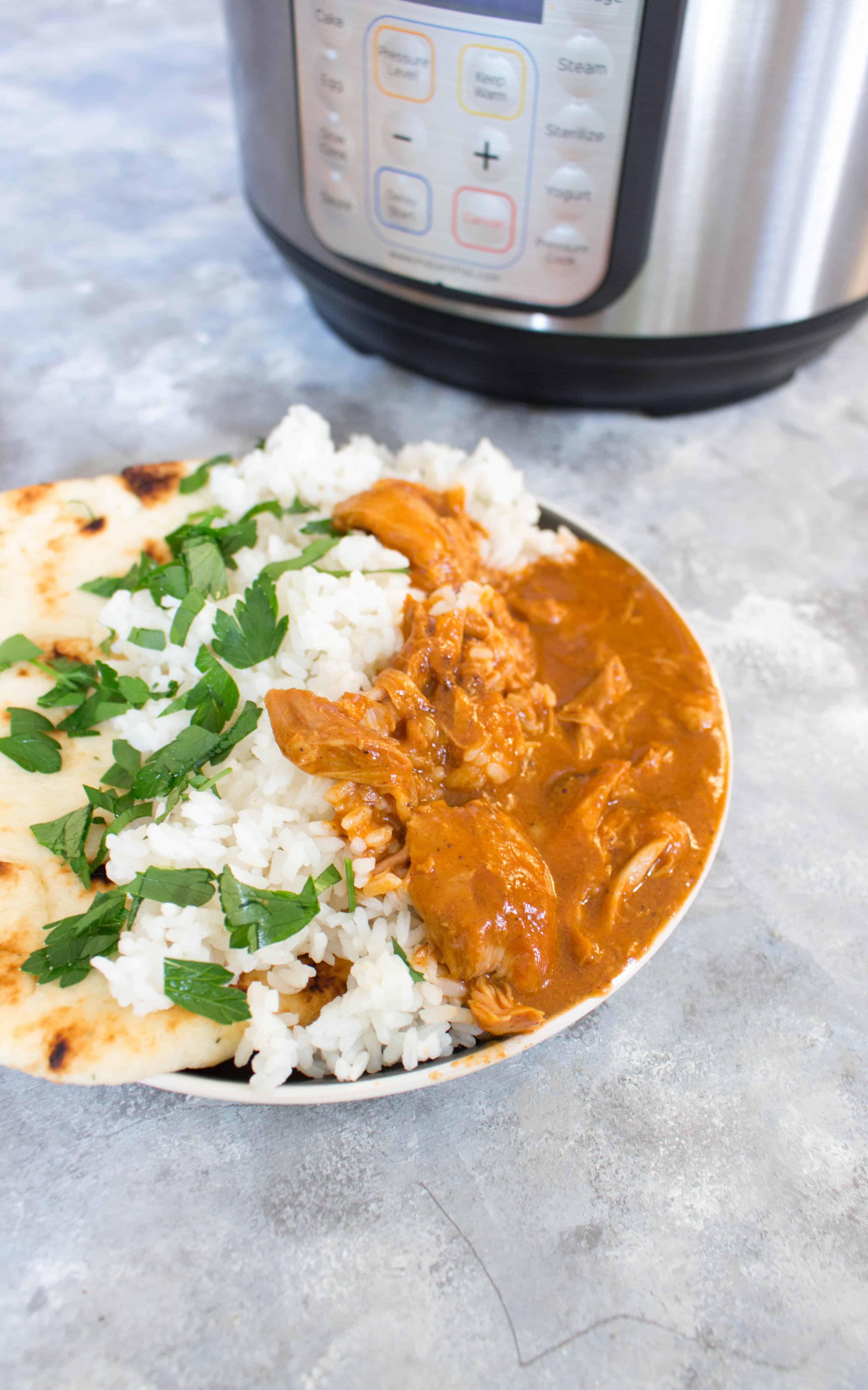 Simple and Fast Healthy Instant Pot Butter Chicken
I love butter chicken. I grew up near Little India in the east end and to this day, I still go to the same restaurant whenever I'm craving comfort food. I almost always without fail order butter chicken and I love putting it over a plate of beef biryani. For ages I've wanted to try my hand at making my own but I'll be the first to admit that I was a little intimidated but how Indian food then to be spice heavy and complicated.
However, over the years of eating my weight in butter chicken and getting a lot more comfortable in the kitchen, I've gotten more confident in attempting to make butter chicken at home. Through a lot of trial and error, I think I've gotten the spices down and simplified it. I've never seen how "authentic" butter chicken is made and I've heard there is coal involved. Instead, I'm using an Instant Pot so not only is this butter chicken simple but it's fast!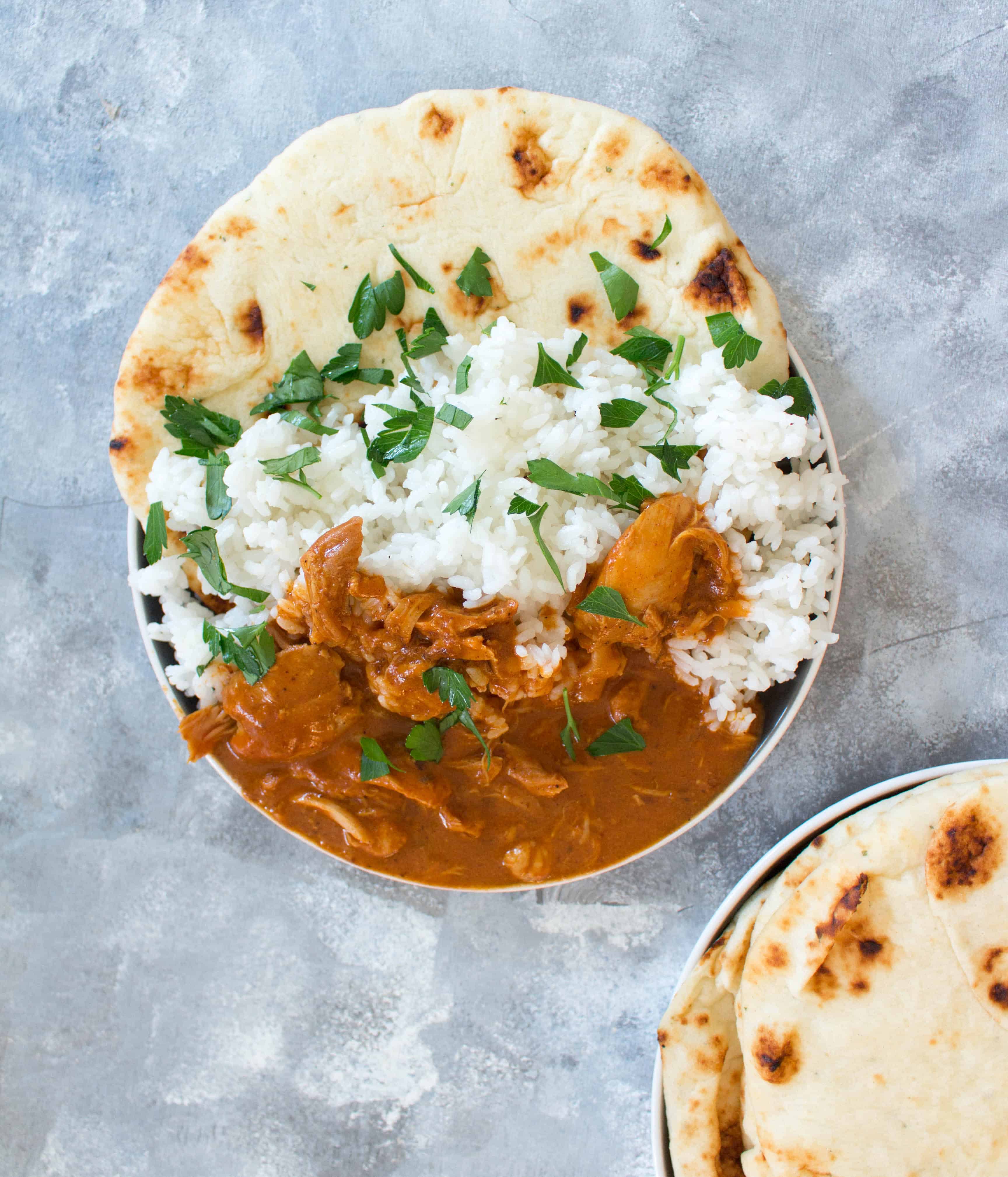 How Simple Is Simple? How Is This Butter Chicken Healthy?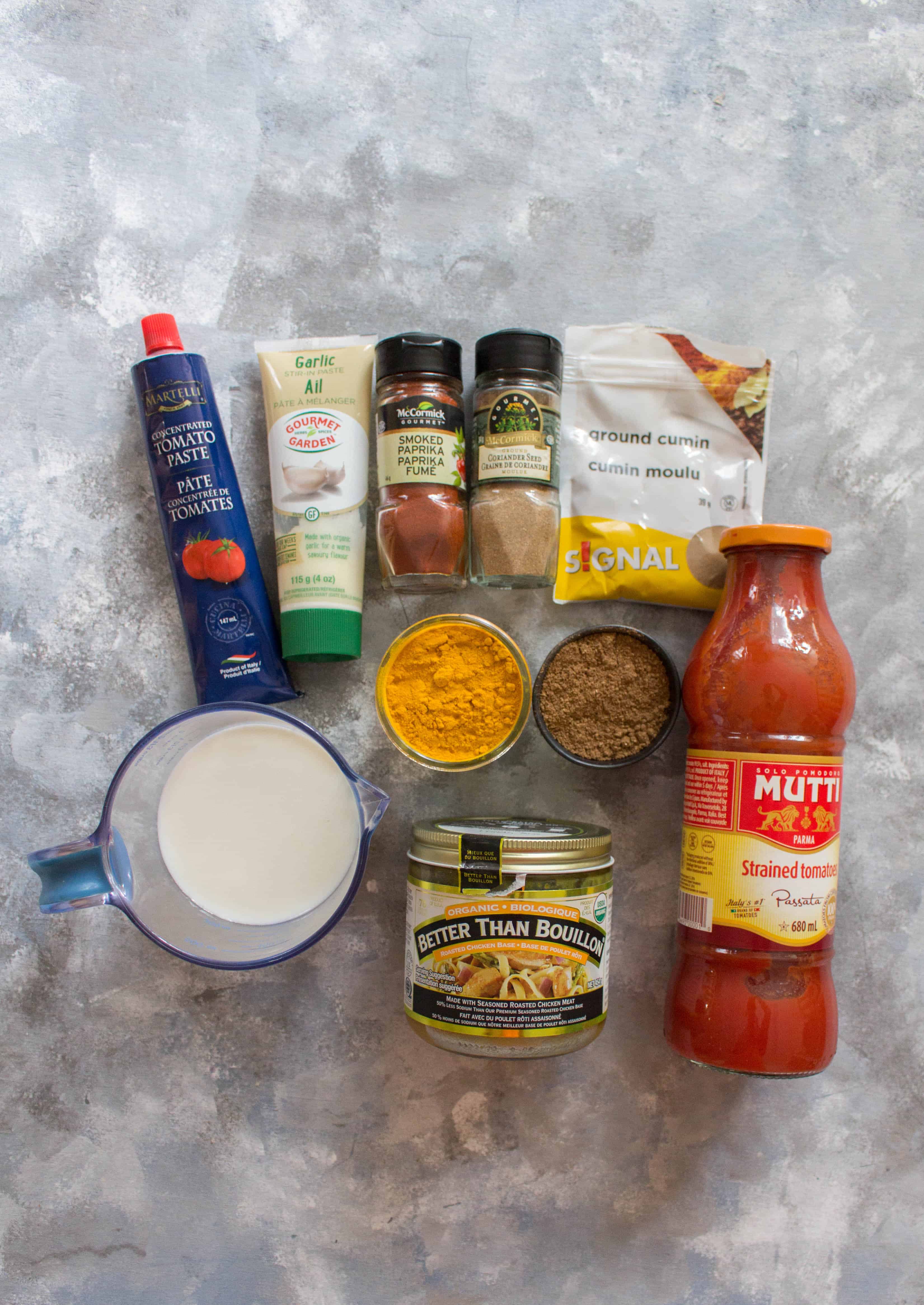 Here's what I used:
Tomato Paste
Garlic Paste
Smoked Paprika
Coriander Seeds
Turmeric
Garam Masala
Ground Cumin
Tomato Passata
Milk
Better Than Bouillon
I also used flour to thicken the sauce because to make this butter chicken healthier, I omitted whipping/heavy cream and used milk instead. I also used garlic paste instead of garlic to keep the sauce smooth.
Other options instead of using heavy cream is to sub in with yogurt or use a food processor to blend raw cashews into a paste like consistency.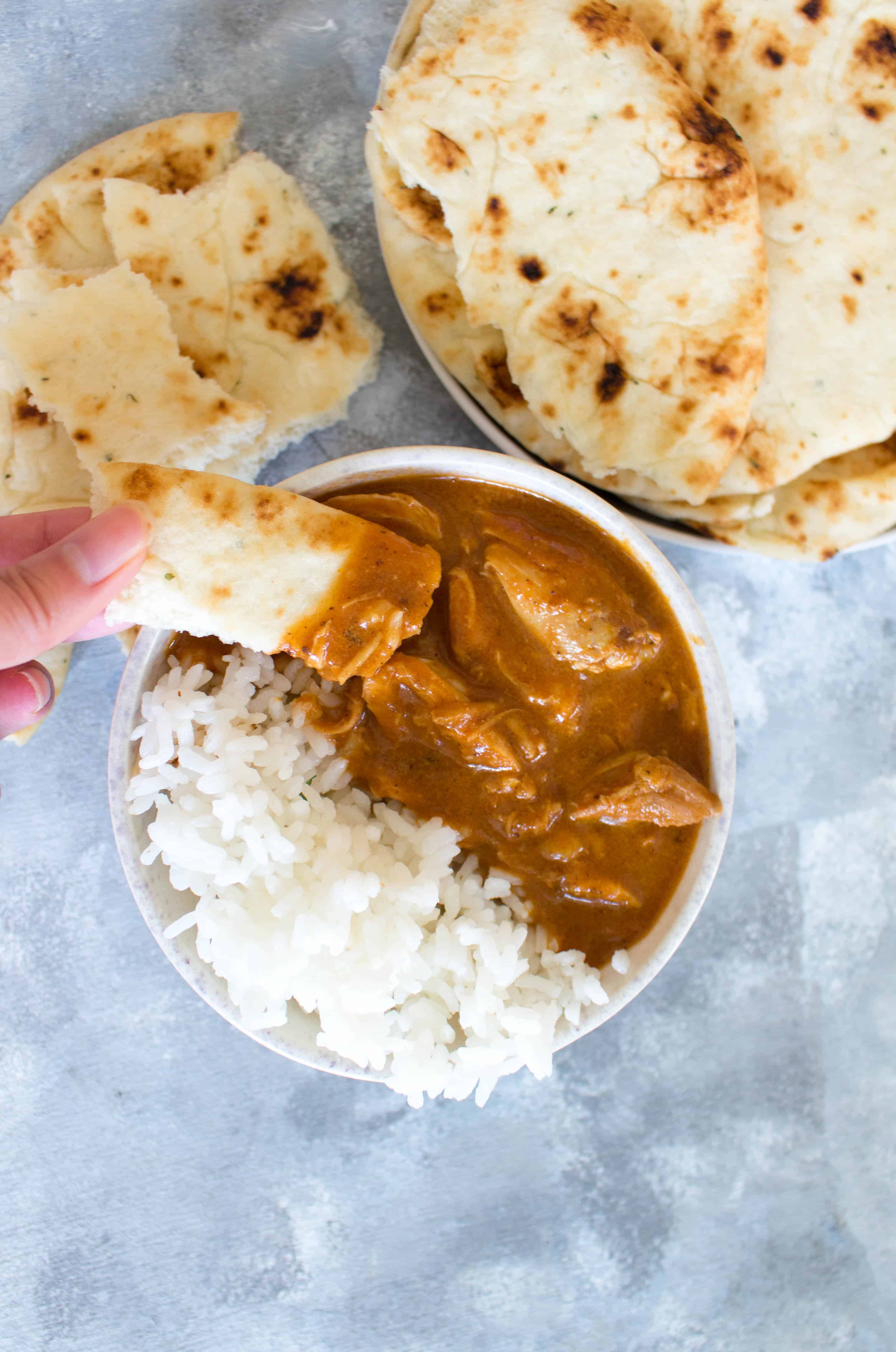 So what's an Instant Pot?
I have the Duo Plus 9 in 1 Instant Pot. The Duo Plus replaces 9 commonly used kitchen appliances – Pressure Cooker, Slow Cooker, Rice/Porridge Cooker, Yogurt Maker, Cake/Egg Maker, Sauté/Searing, Steam, Warm and Sterilize. It's quite the multi-use product! That's how I'm able to make butter chicken in less than 30 minutes!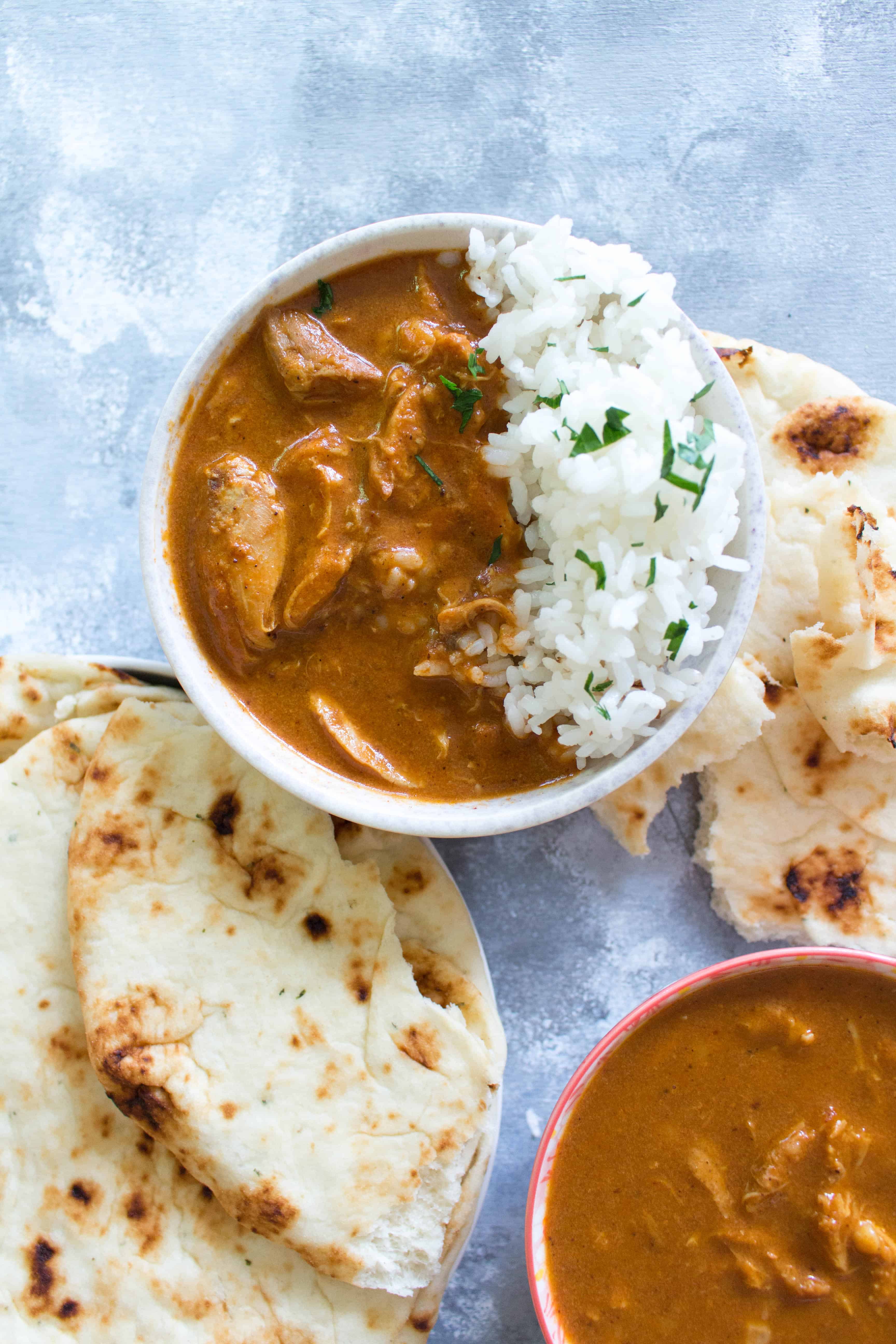 Healthy Instant Pot Butter Chicken
This Healthy Instant Pot Butter Chicken is a lightened up version that takes less than 30 minutes to make and is still rich and creamy.
Ingredients
4

tsp

garlic paste

5

tsp

tomato paste

1

cup

tomato passata

4.5

tbsp

garam marsala

0.5

tbsp

coriander

0.5

tsp

cumin

1

tbsp

smoked paprika

1

tsp

turmeric

1

cup

chicken stock (using 1 tsp Better than Bullion Chicken mixed with water)

2

lb

chicken thighs, drumsticks, breast

1

cup

milk

2

tbsp

flour or cornstarch

optional: parsley for garnish
Instructions
On the sauté function of your Instant Pot, place in your garlic paste, tomato paste, spices, and passata and stir.

After 2 minutes, mix in your chicken stock, and add your chicken. The liquid should cover your chicken.

If you have a Poultry button on your Instant Pot, use that. If not, set 15 minutes on the Pressure Cook option. (Please follow the manufacturer's guide)

After the cycle is over, following the manufacturer's guide, open the lid. Switch the Instant Pot setting back to sauté and add in the milk.

If the sauce isn't as thick as you'd like it (because we are not using heavy cream), in a small bowl, put 2 tbsp of flour and a scoop of the sauce and mix together until the flour as dissolved in. Add more liquid if needed. Once the sauce in the bowl has thickened, stir it back into your Instant Pot.

Also on the sauté function, let it cook down for a couple minutes if it is not as thick as you'd like it yet.

Turn off the Instant Pot using quick release and garnish with parsley. Serve warm over rice and/or with a naan.
Let's Chat! What is your go to comfort meal? Do you own an Instant Pot?
---
Want more Instant Pot recipes? Check these out!
Want more simple chicken recipes? Check these out!
---
Other places to connect with me
Instagram: @runcarmyrun @curiouslychasing @carmyshungry
Twitter: https://twitter.com/runcarmyrun
Facebook: https://www.facebook.com/carmyycom
Email: [email protected]
Vlogs/Recipe Videos: Youtube