Got a new Instant Pot? Tired of the same Instant Pot chicken recipes? Need some inspiration for dinner tonight? Here are 15 easy and popular Instant Pot Chicken recipes to try!
Y'all know I'm obsessed with my Instant Pot. Ever since I've purchased one, I use my Instant Pot at least twice a week! It's so easy to throw together a meal prep or a quick dinner with it that I don't think I can ever live without one! I personally have an Instant Pot DUO Plus 60 in a 6 QT – you can find all my Instant Pot recipes here.
Down below, I have 15 of my favourite easy Instant Pot chicken recipes to try! Be sure to bookmark this page as I'll be adding in some new ones as I find them!
15 Easy Instant Pot Chicken Recipes To Try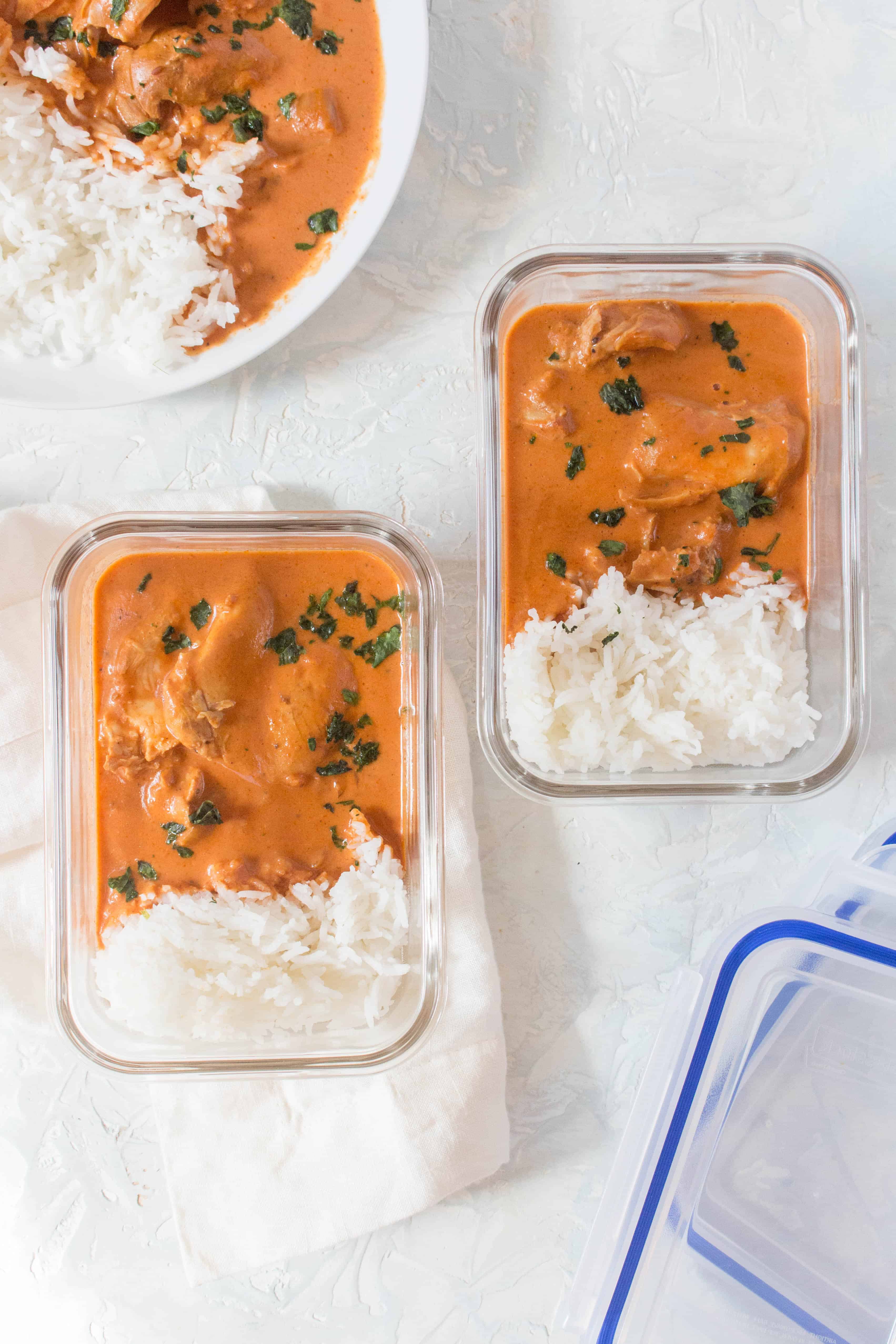 This dump and go Instant Pot Chicken Tikka Masala will knock your socks off! I am obsessed with how good this recipe is! This Chicken Tikka Masala is so creamy and delicious, you're going to want to drink up every last drop of sauce.
Simple, saucy, and full of flavour, these Instant Pot Chicken Tinga are going to knock your socks off! Plus, see how chicken tinga is meal prepped for the week.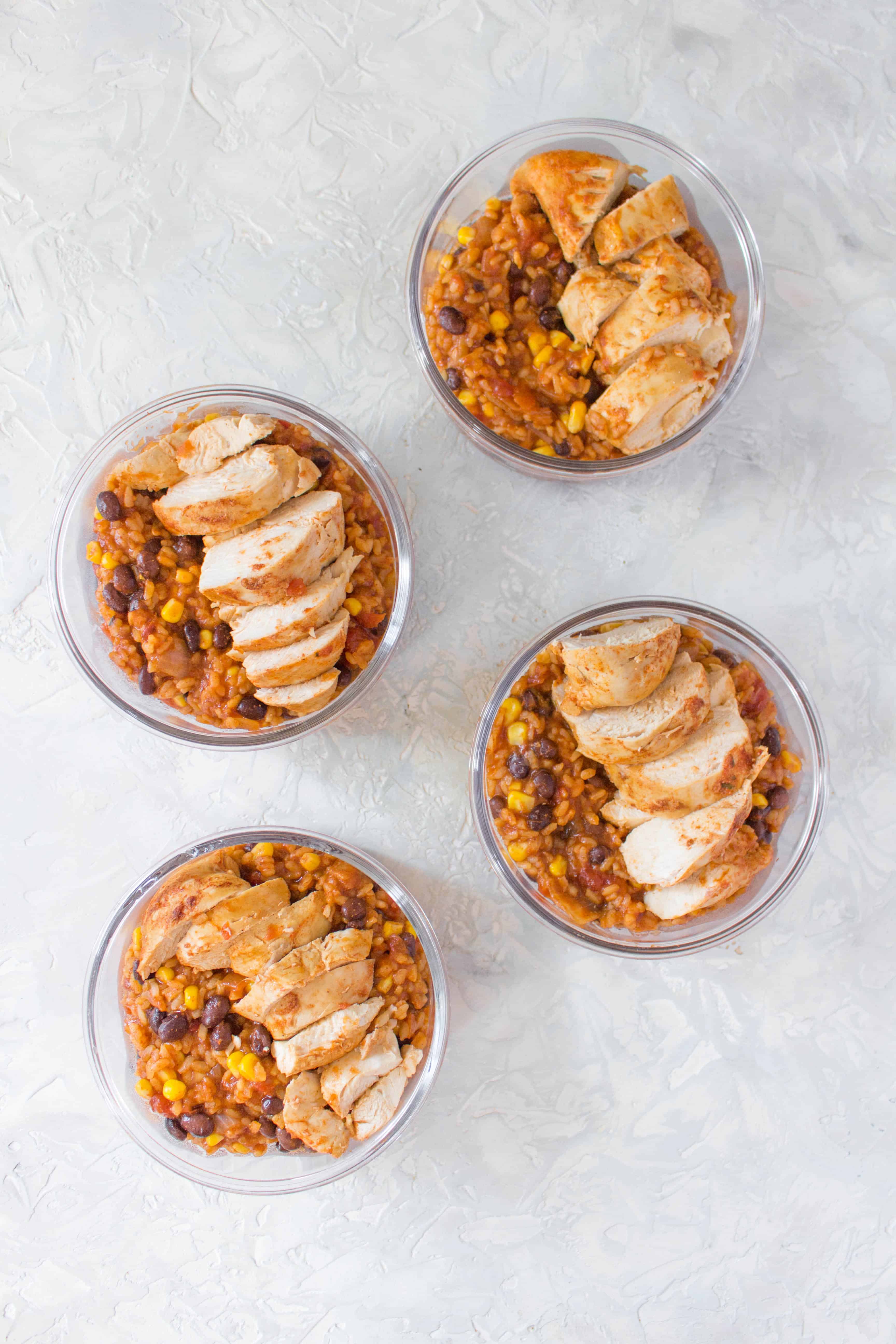 This Spicy Instant Pot Chicken and Rice Meal Prep is inspired by the chicken burrito bowls from Chipotle! It's so easy to make and takes less than 30 minutes to meal prep for four days!
This Instant Pot Chicken Yakitori is a modern twist on a Japanese classic that can be done all in one pot quite easily, and also freezes great!
This Instant Pot Thai Inspired Chicken Noodle Soup is the perfect bowl of soup to warm up to!
These Instant Pot Salsa Verde Chicken tacos are super easy Taco Tuesday option that changes things up just a bit with a green salsa – with a special kick of black beans!
This Instant Pot Chicken Teriyaki is full of bold flavours that will quickly become a weeknight family favourite! Plus it makes for the perfect speedy protein for your weekend meal prep.
These Creamy Italian Instant Pot Chicken Breasts are so moist and flavourful! They cook in just minutes and are coated in a creamy sauce of Italian herbs, chicken broth, cream, and roasted red peppers. Perfect over pasta, rice or potatoes!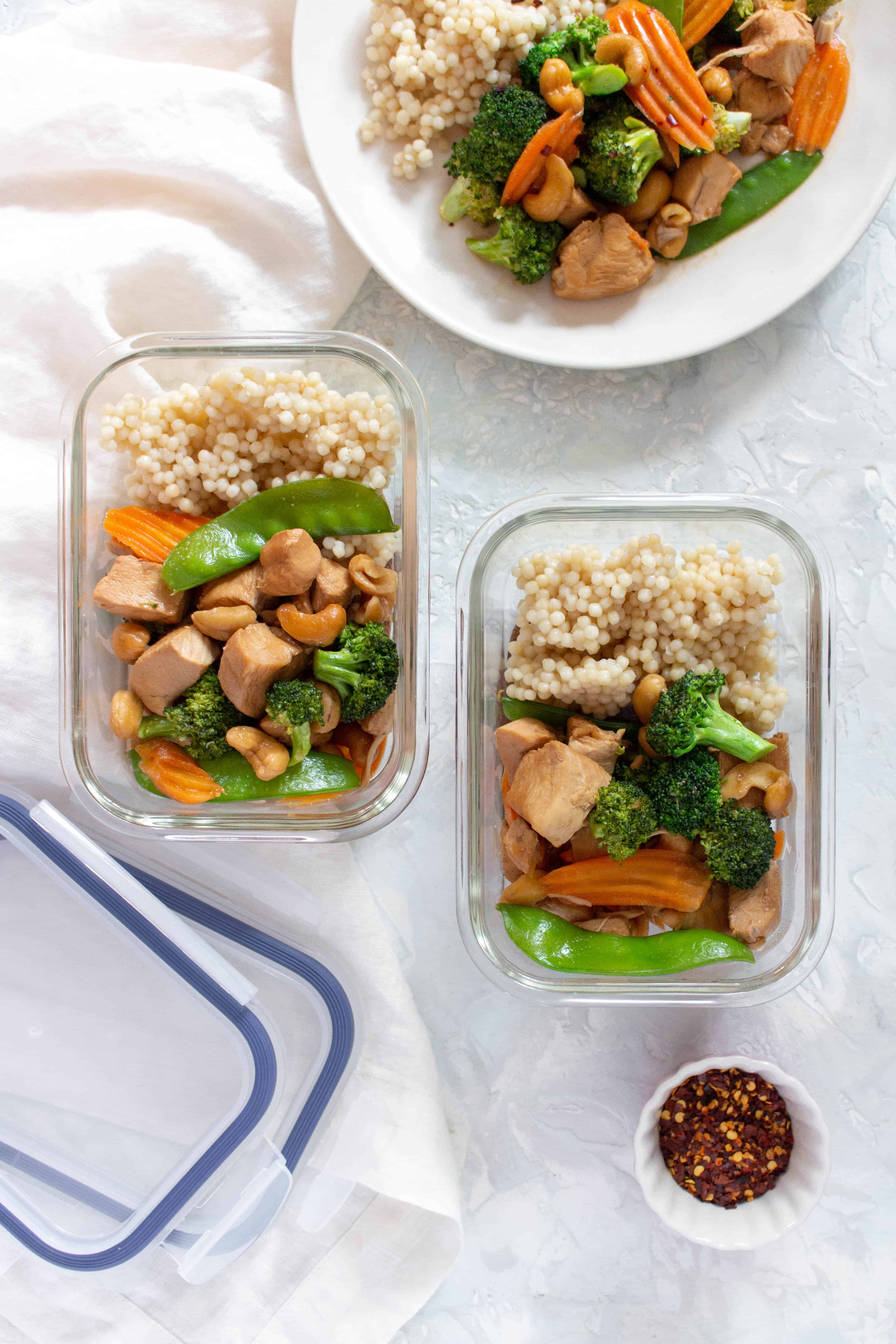 This Instant Pot Cashew Chicken is the perfect mix of sweet and savoury. Pair it with a bag of vegetables and you've got dinner in a jiffy!
A yummy take out classic, this Instant Pot Kung Pao Chicken and Rice recipe is the perfect combination of sweet, salty, and spicy! The rice is made pot in pot so everything cooks together.
Get dinner on the table in under 30 minutes with this Instant Pot Lemon Garlic Chicken. Tender and juicy with a creamy sauce, this lemon garlic chicken is full of flavour and will have you reaching for seconds.
Healthy Chicken Stew is delicious and easy to make. It has only 5 ingredients and is loaded with vegetables. Made on the stove top or in Instant Pot, it's a perfect meal to serve over rice, quinoa, or noodles.
Instant Pot chicken tortilla soup makes the perfect meal on a busy night! The recipe takes about 30 minutes and is full of authentic Mexican flavors.
This Instant Pot Coconut Thai Curry Chicken has been one of the easiest recipe I've done to date! Prep your lunch or dinner for the week with this Coconut Thai Curry Chicken Meal Prep.
Curious as to how to cook a whole chicken in an Instant Pot? Here's how you can make a delicious, fall off the bone, and the juiciest whole chicken in an Instant Pot!
Other places to connect with me
Instagram: @carmyshungry
Facebook: https://www.facebook.com/carmyycom
Email: carmy@carmyy.com